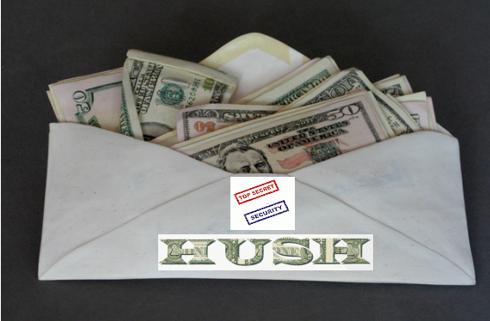 Click to enlarge
European stocks rallied early on news that the EU ministers are going for growth vs austerity. China had already chimed-in that it was going to do the same which provided a spark.
Supposedly there's a rumor and story going around that Greece is being supported by a secret ECB lending facility ELA (Emergency Liquidity Assistance) of €100 billion. This signals more trouble than the rosy Kumbaya comments announced at the G-8 meeting. Further, late day news indicated more EFSF (European Financial Stability Facility) rescue funds for Greek banks: Chart below courtesy of Zero Hedge:
click to enlarge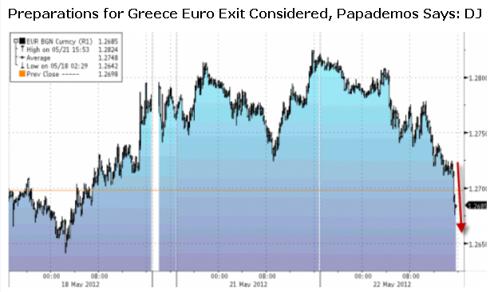 Click to enlarge
Meanwhile back at the ranch, U.S. Existing Home Sales (4.62M vs 4.66M expected & prior 4.47M) increased but missed expectations only slightly. This gave markets a lift early as did testimony by J.P. Morgan (NYSE:JPM) which soothed investors and bid bank stocks higher but only modestly aided long-lagging financials (NYSEARCA:XLF).
Late in the day investors were spooked by already cited eurozone nonsense and stocks headed south quickly. Tuesday saw little follow-through from Monday's oversold rally.
The Facebook (NASDAQ:FB) debacle remains fixed in the minds of many investors which only made Monday's rally weirder. Facebook fell another 9% Tuesday making the total decline from the IPO 18%. Like I stated yesterday, there will be books and case studies written about this issue.
As the dollar (NYSEARCA:UUP) rallied, gold (NYSEARCA:GLD) and other commodities (NYSEARCA:DBC) (NYSEARCA:USO) & (NYSEARCA:JJC) also saw selling. Bonds (NYSEARCA:IEF) were down in price early but saw most of these losses erased late.
Volume was about the same as seen Monday. Breadth per the WSJ was negative overall.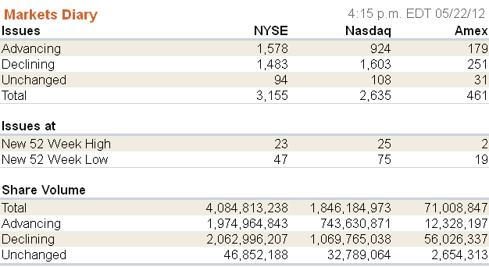 Click to enlarge
Join the banter with us on twitter and facebook.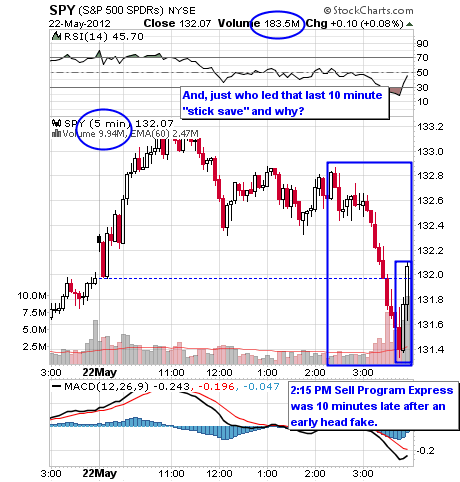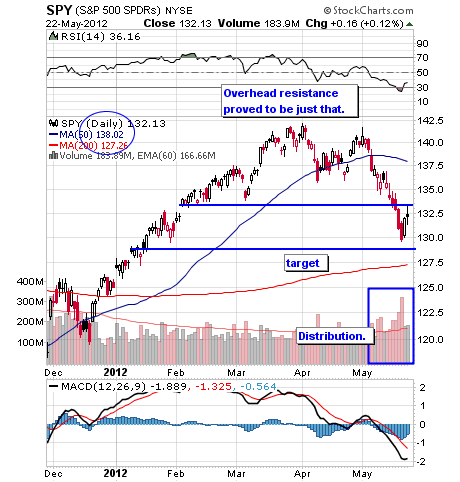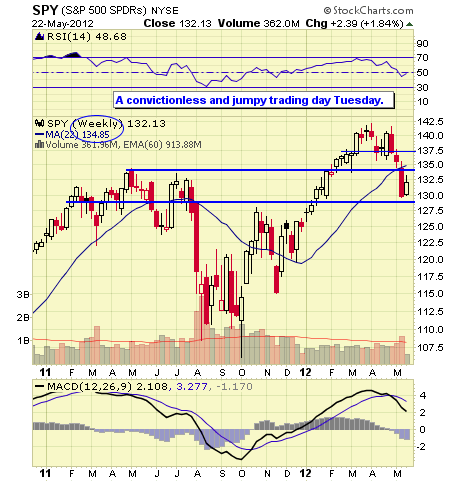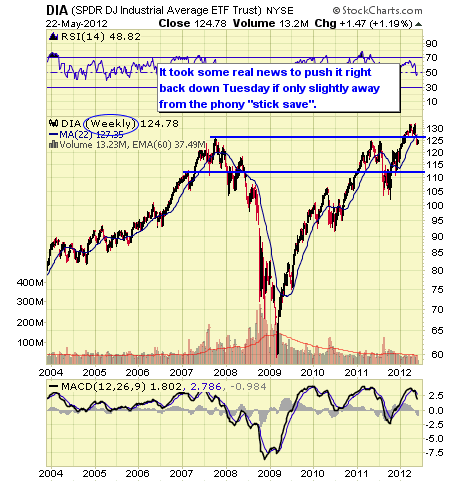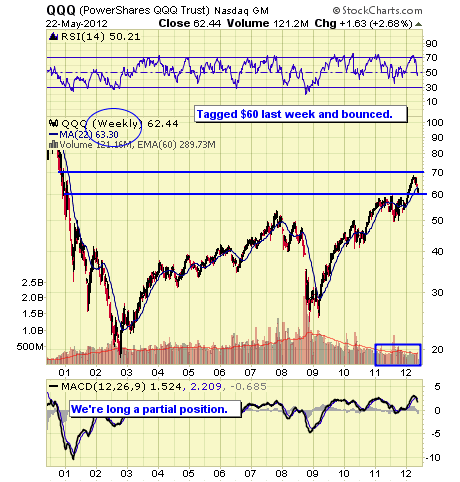 U.S. Sector, Stocks & Bond ETFs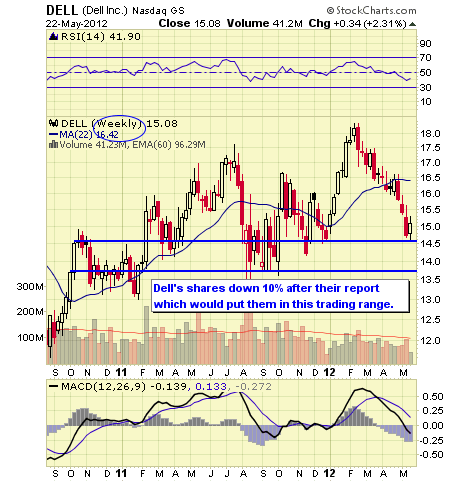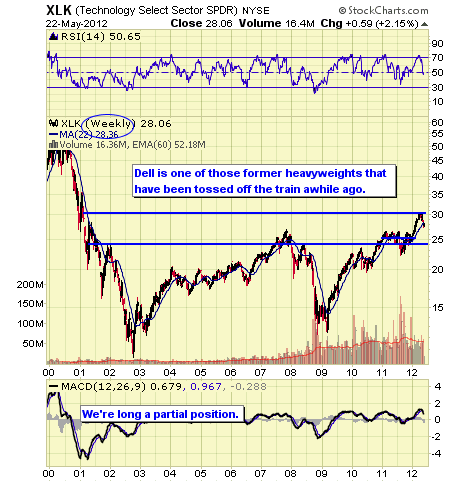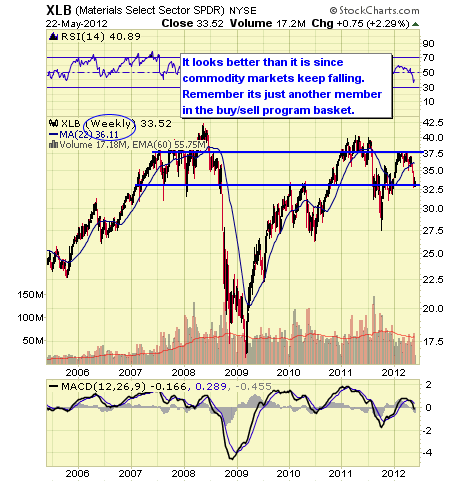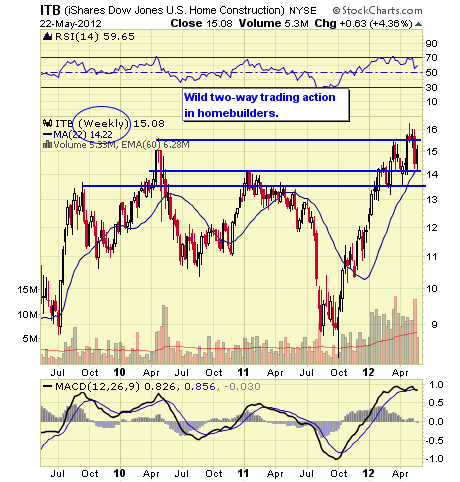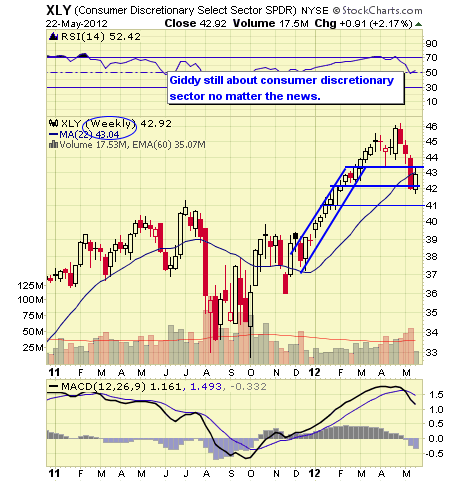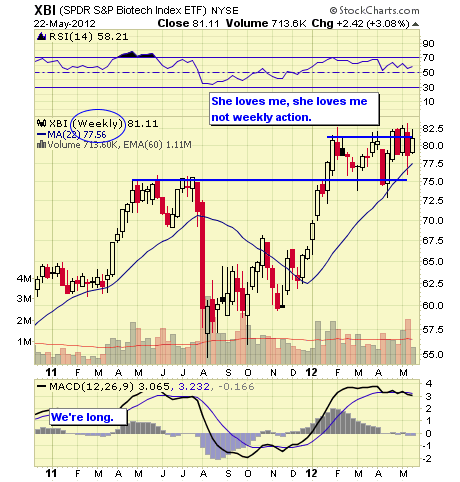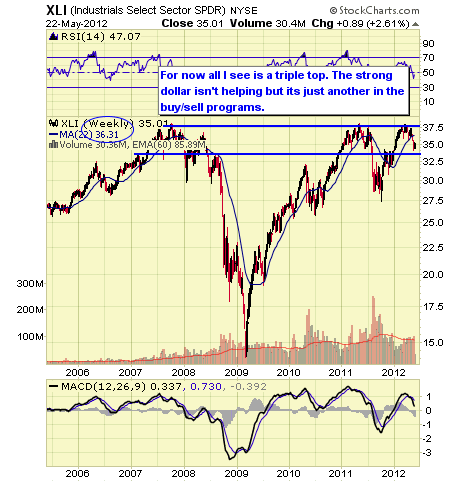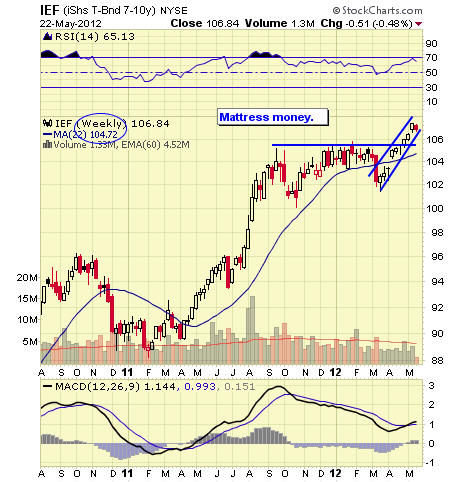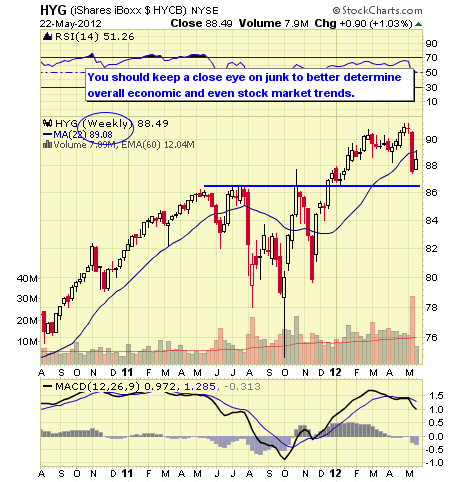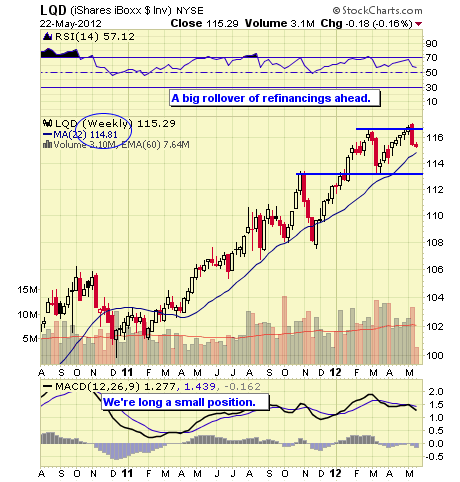 Currency & Commodity Market ETFs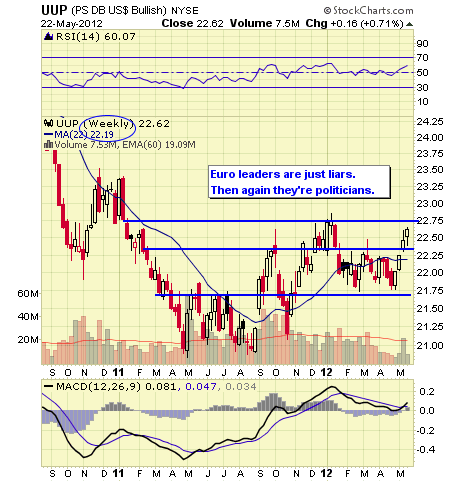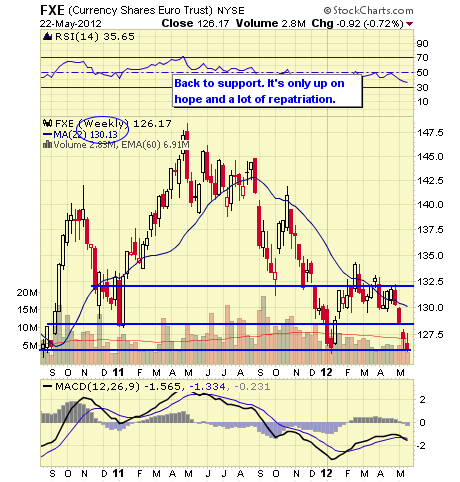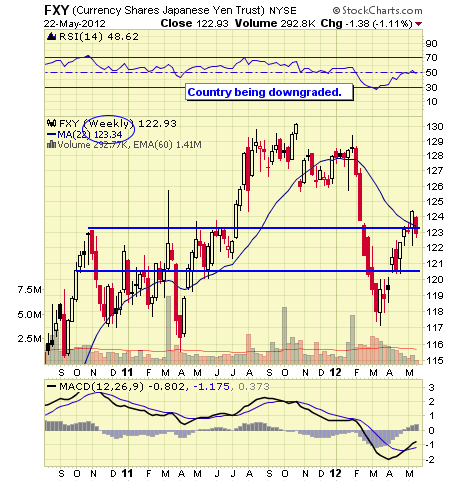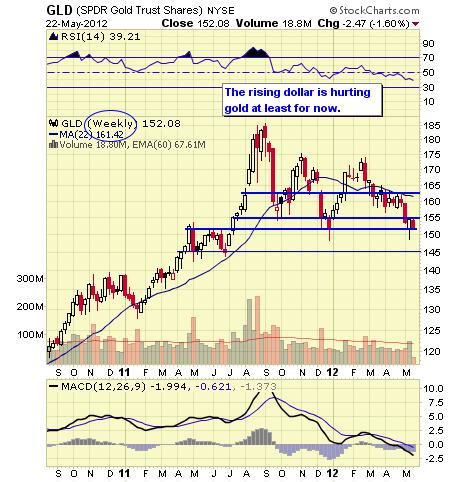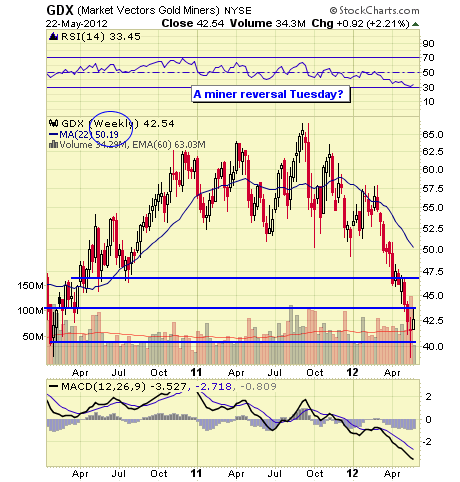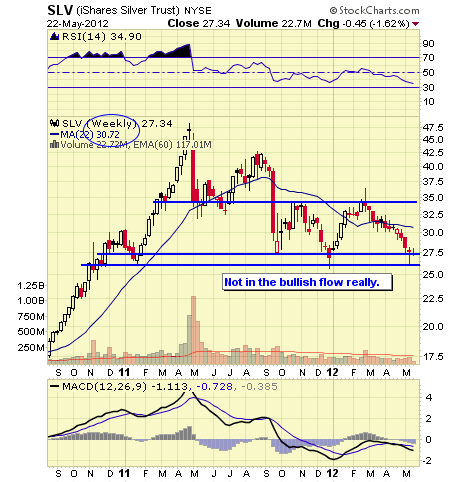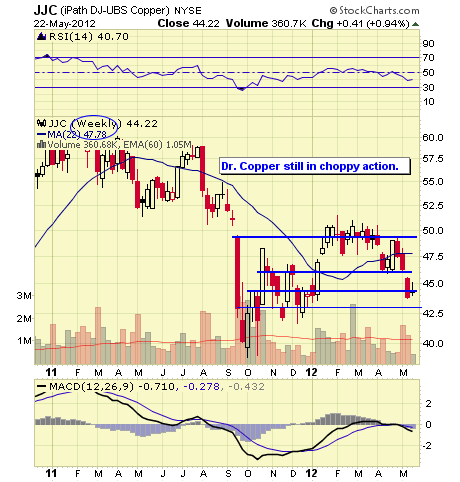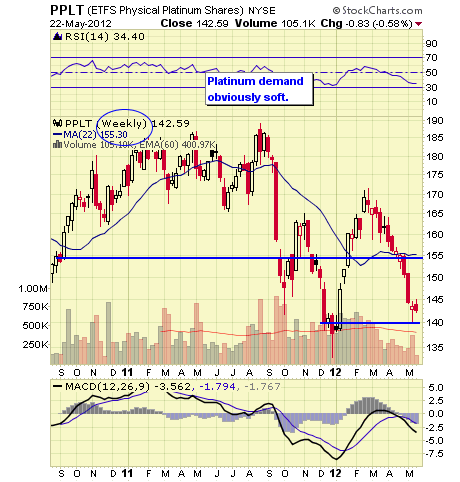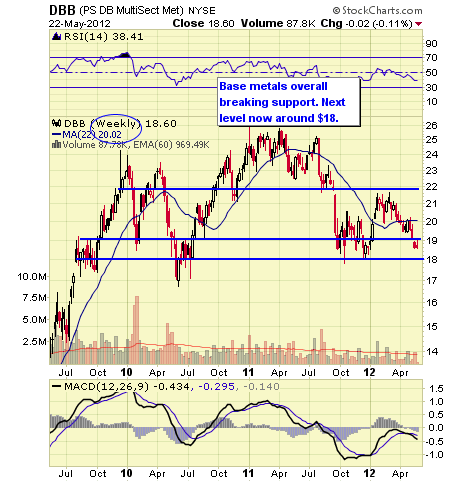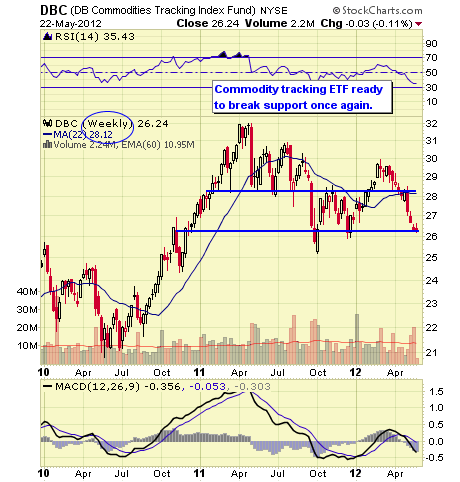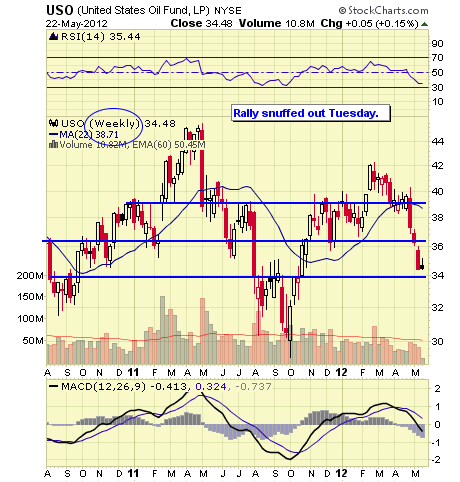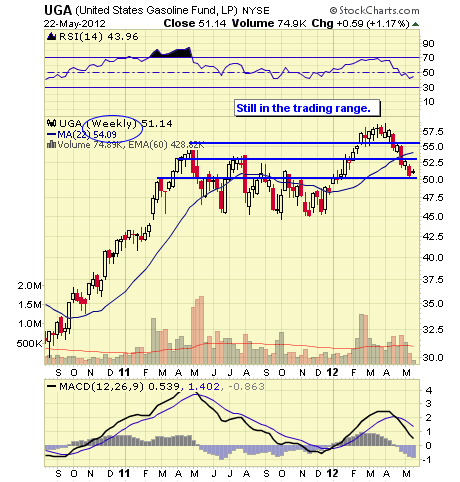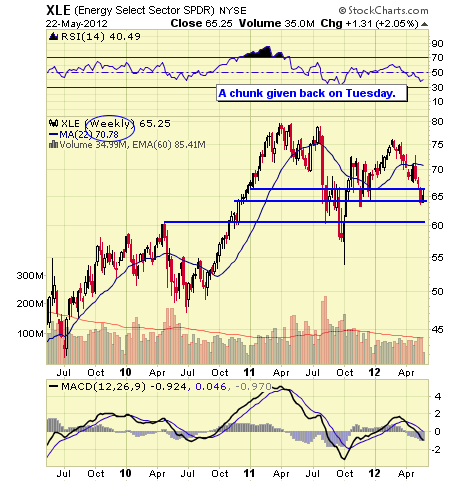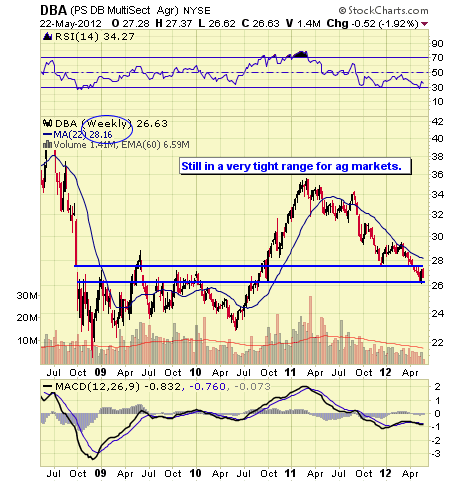 Overseas Sectors & ETFs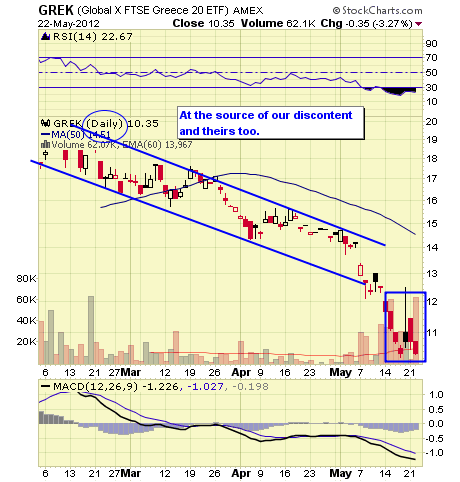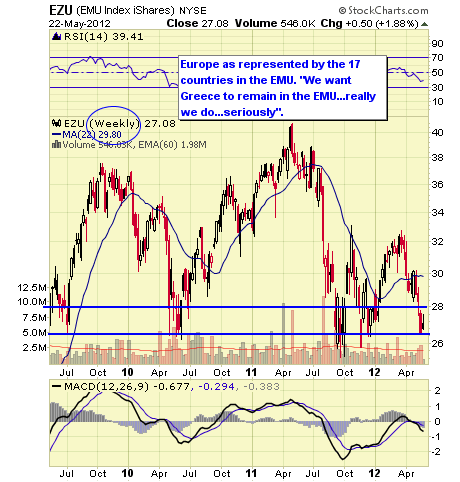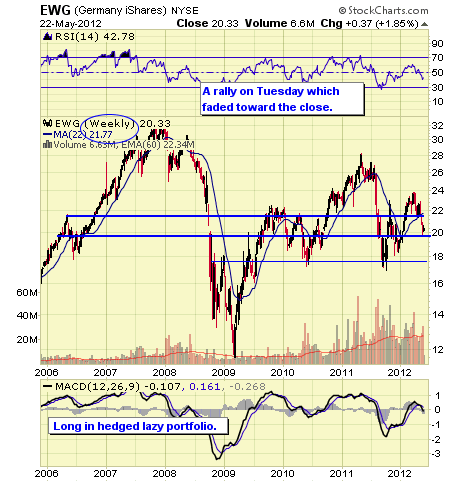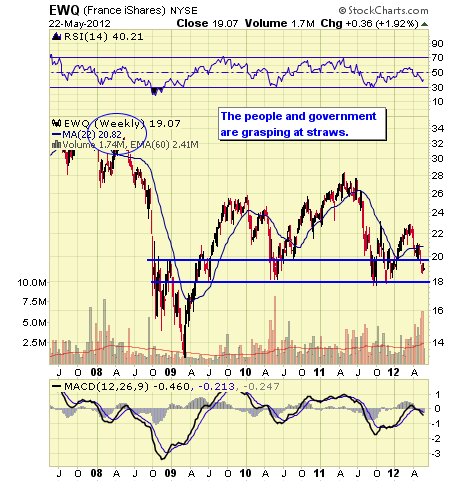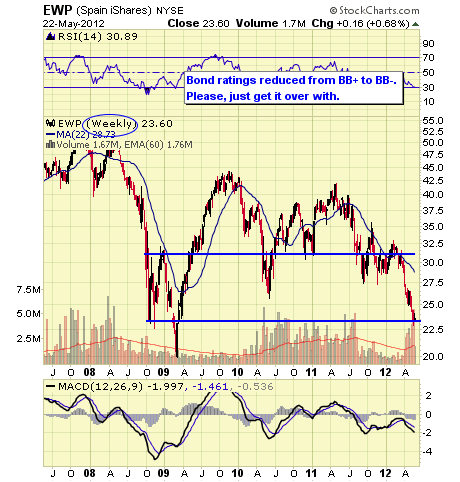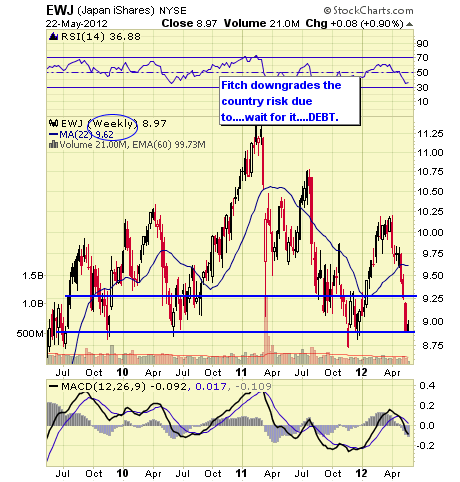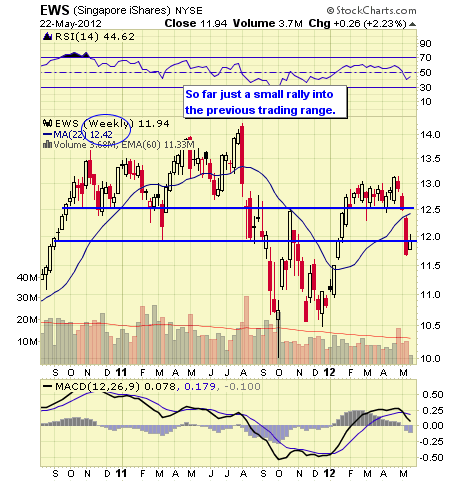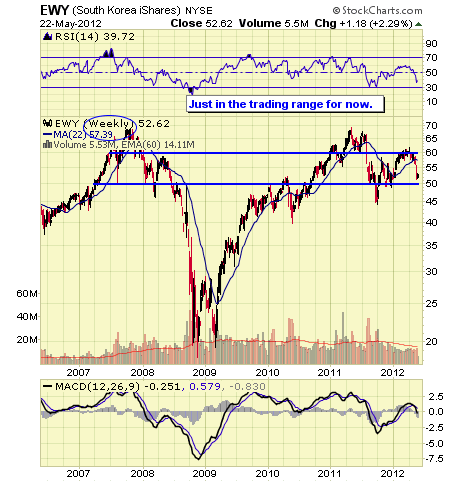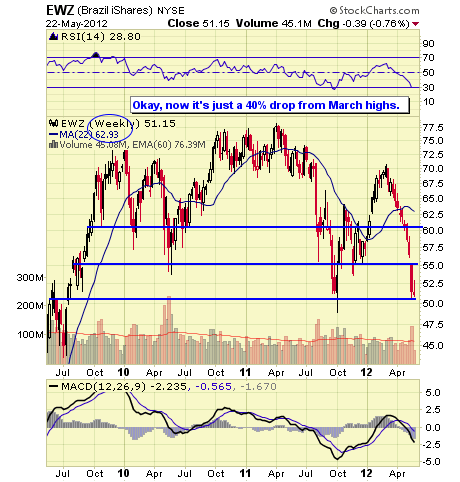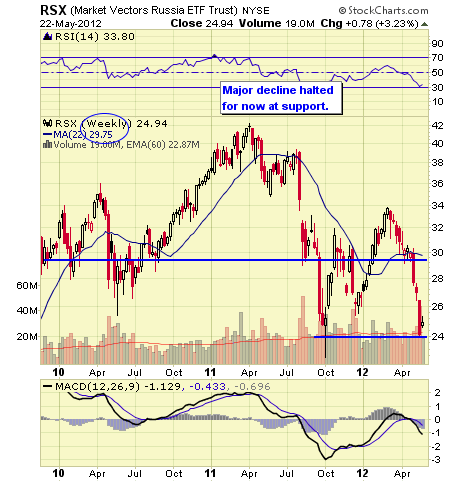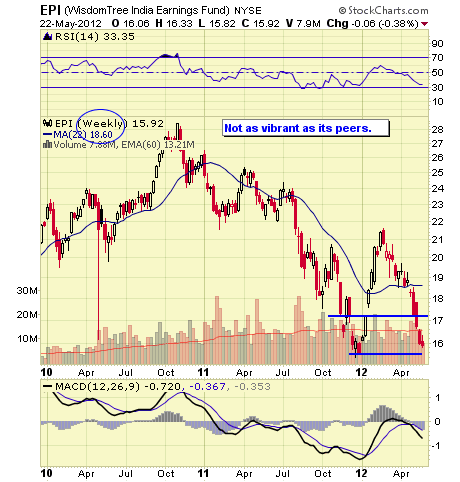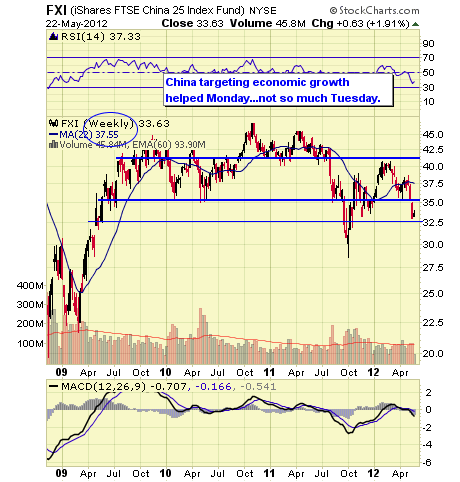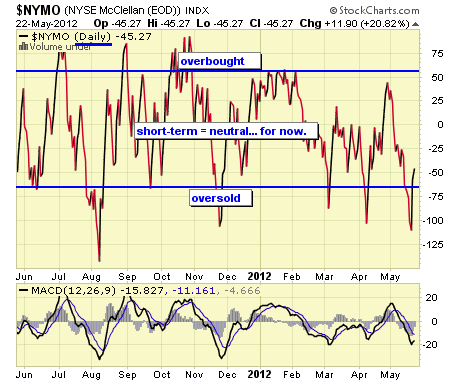 The NYMO is a market breadth indicator that is based on the difference between the number of advancing and declining issues on the NYSE. When readings are +60/-60 markets are extended short-term.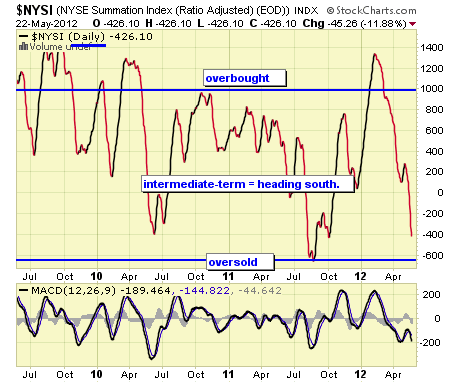 The McClellan Summation Index is a long-term version of the McClellan Oscillator. It is a market breadth indicator, and interpretation is similar to that of the McClellan Oscillator, except that it is more suited to major trends. I believe readings of +1000/-1000 reveal markets as much extended.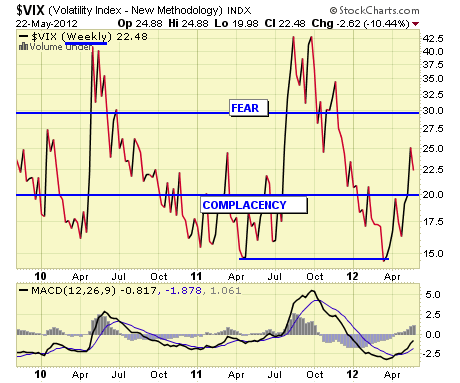 The VIX is a widely used measure of market risk and is often referred to as the "investor fear gauge". Our own interpretation is highlighted in the chart above. The VIX measures the level of put option activity over a 30-day period. Greater buying of put options (protection) causes the index to rise.
Conclusion
It's a thin reed upon which markets rise lately. Most is based on technically oversold conditions because fundamental news is at best only mildly positive. Sure Greece is a small country but casts a large debt shadow over the eurozone. All politicians are looking for an "easy button" but every of their attempts have proved temporary. They do like to buy time that's for sure. So, it was odd to see Obama endorse the French model for debt resolution. But it's a political year and there plenty of "easy buttons" yet to be pushed.
Expect a rough road ahead as impressive rallies can take place within an overall downtrend.
Let's see what happens.
Disclaimer: The ETF Digest maintains active ETF trading portfolio and a wide selection of ETFs away from portfolios in an independent listing. Current positions if any are embedded within charts: Lazy & Hedged Lazy Portfolios maintain the follow positions: VT, MGV, BND, BSV, VGT, VWO, VNO, IAU, DJCI, DJP, VMBS, VIG, ILF, EWA, IEV, EWC, EWJ, EWG, & EWU.
The charts and comments are only the author's view of market activity and aren't recommendations to buy or sell any security. Market sectors and related ETFs are selected based on his opinion as to their importance in providing the viewer a comprehensive summary of market conditions for the featured period. Chart annotations aren't predictive of any future market action rather they only demonstrate the author's opinion as to a range of possibilities going forward. More detailed information, including actionable alerts, are available to subscribers at www.etfdigest.com.
Disclosure: I am long MGV, BND, BSV, VGT, VWO, VNO, IAU, DJCI, DJP, VMBS, VIG, ILF, EWA, IEV, EWC, EWJ, EWG, EWU.