By Ulysses de la Torre
Last week's announcement that Colombian oil company Ecopetrol (NYSE:EC) passed Brazilian giant Petrobras (NYSE:PBR) to become Latin America's largest company by market capitalization was a tribute to how far Colombia has come since the 1990s.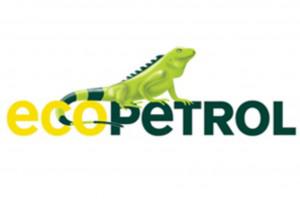 It was also a nice complement to the effective start of the country's free trade pact with the United States. And it was a sign that investors should think about selling Ecopetrol.
Petrobras is already back on top in the market cap rivalry. The Colombian economy may be a model, with 5% real GDP growth, low inflation, booming foreign direct investment and a successful dismantling of what was once the world's largest black market for dollars.
Even emigres are returning home to this tiger that used to be better known for cocaine trafficking.
But virtue cannot put hydrocarbons in the ground. Brazil's proven oil reserves are estimated at six times the size of Colombia's, according to the CIA Factbook. That means Petrobras is virtually destined to be a much bigger oil company that Ecopetrol.
Ecopetrol could not have managed its recent rapid growth much better than it has. It has better efficiencies of scale than Petrobras, but that efficiency is at least close to being fully priced in.
The company has quadrupled in price since the end of 2008.
Ecopetrol's drawing even with the mighty Petrobras also reflects a Colombian peso that is stronger – or should we say less weak – than the Brazilian real. But that situation also cannot last forever, given how integrated both countries are in trade with the US, trade with China, and global commodities markets.
Colombia cannot afford to have the peso/dollar relationship diverge significantly from the real/dollar; its exports will become too expensive.
The Colombian central bank may not be anywhere near as vocal (desperate?) as its Brazilian counterpart in what is effectively a managed currency devaluation, but the Colombian peso is approaching its maximum appreciation limit. The higher it goes from here, the sooner we should expect monetary authorities to intervene to weaken it.
Nor can Ecopetrol buck a global macro "risk-off" environment forever. If the result of the current queasy market mood is not a weaker peso, it may be lower oil prices, which would imply a stronger US dollar, which leads to a weaker peso.
If it's not slower growth at home, it's slower growth elsewhere, which lowers demand for exports. Colombia's trade is already more US-dependent and less diversified than Brazil's, and the implementation of the free trade pact is only going to make it more so.
This does not mean that Ecopetrol shares are due to crash. They may even have a bit more room to run, as Colombia continues to meet its challenges and investors overcome past stereotypes and realize what the country has achieved. But the end of the upside for this stock cannot be far away.