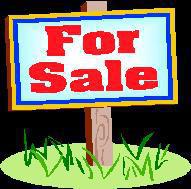 Before we discuss the possible acquisition of Glu Mobile (NASDAQ:GLUU), let's review a few recent comments made by Daniel Niles, Senior Portfolio Manager of AlphaOne Capital Partners during an interview with Maria Bartiromo of CNBC. While the interview begins with Facebook's (NASDAQ:FB) overpricing, the conversation segues into Niles commenting on the "huge acceleration" in Glu's business model with "150% year over year" growth. The fact that Glu has a global presence and owns China's "top selling" Apple Store game, "Small Street," leads Niles to view Glu as an attractive small cap play. Glu Mobile is a leading worldwide mobile game maker for android and tablet devices that is experiencing exponential growth.
Takeover Speculation

Acquisition speculation continues to intensify surrounding the possible takeover of Glu Mobile. Forbes and Bloomberg articles served to fan the flames last month as stock shares blazed 20% higher. But speculation needs substance to sustain life, and that substance came in the form of an email sent by Glu's CEO, Niccolo de Masi. A careful analysis of Mr. de Masi's comments provides an insightful glimpse into management's predisposition. After a perfunctory refusal to comment on any "takeover speculation" that may or may not be ongoing, Mr. deMasi proceeds in touting the possible sale of Glu to his email recipients. Management is prepared to entertain any acquisition offer that comes with "the right premium." According to Forbes staff writer Eric Savitz:
The company isn't commenting, but they are clearly willing to listen to offers. "As a public company, Glu's policy is to not comment on takeover speculation," Chief Executive Officer Niccolo de Masi said in an e-mailed statement. "Our management team and board are fully aligned with our shareholders and would recommend an offer for the company at the right premium.
The game maker's got game! Mr. de Masi seized the opportunity to serve notice on all would-be suitors. Don't waste your time or ours with a low-ball offer. Management, board members and shareholders are "fully aligned" - think premium.
The obvious question that comes to mind is valuation. From a managerial perspective they see a $7 billion growing mobile gaming market and a well positioned company equipped to make significant inroads in both market share and profitability. A growing consensus has confirmed that Glu's shares are trading at a discount and worthy of a higher valuation.
Analysts for Needham and Canaccord have weighed in with target prices of $8.00 and $7.00, respectively. Moreover, it is reasonable to conclude that Needham and Canaccord are not acting unilaterally, but conferred with management prior to announcing their near term valuations. It may be that Glu's CEO views $8.00 to $7.00 plus a 20% to 30% premium as being "fully aligned" with Glu's value. However, if eligible suitors delay making an offer for several quarters, management may view these numbers as weak and unacceptable as Glu increases market share.
Glu has been developing top rated mobile games since 2007. Glu Mobile is recognized as a leading developer of 3D mobile games. Last May, Google I/O named Glu Mobile a "Top Developer" and "Gun Bros" as an Editor's Choice:
Glu Mobile Inc. (NASDAQ), a leading global publisher of 3D Social Mobile games for smartphone and tablet devices, was today named a "Top Developer" at Google I/O 2011. Google is also naming Glu's hit Social Mobile game, Gun Bros, as an "Editor's Choice." Gun Bros has led Glu's success on Android™, with more than 3 million downloads on Android devices in the first three months of its release.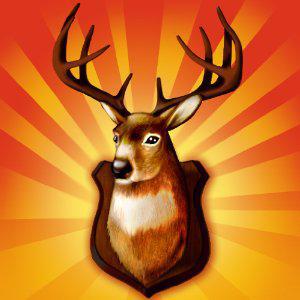 Deer Hunter Acquisition

According to Dean Takahashi of GamesBeat at VentureBeat, Glu's CEO commented on the acquisition of the "Deer Hunter" brand as making a positive impact on gross margins and the company remaining debt-free.
Glu has generated more than $21 million in revenue from the Deer Hunter brand over the past seven years, and we are delighted to now add it to our growing IP portfolio. We expect this deal to have a long-term favorable impact on gross margins, and anticipate finishing the year debt-free with double digit millions of cash.
Jason Ankeny of Fierce Mobile Content reported similar comments made by Glu's CEO:
As part of our announcements related to the Deer Hunter transaction earlier today we reiterated our expectations of reaching profitability with a net cash balance in the double digit millions. We have no need nor current intention to raise capital.
Just like any game, timing is crucial to winning. With the upcoming release of "Deer Hunter Reloaded" mobile gaming, Glu's acquisition eliminates licenses fees. The Deer Hunter game was first launched in 1997. Since then it underwent about 19 new version releases. It ranks as one most successful brands and a longtime favorite of teens and the twenty-something crowd. Glu has grossed over 21 million dollars during their licensing relationship with Atari and finally worked out a deal to acquire the brand.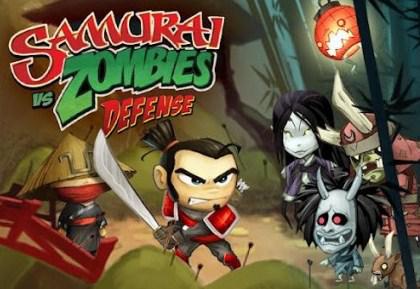 What's New

Samurai vs Zombies Defense, was just released in mid March 2012 and is currently averaging about 4464 downloads per day. In the past 13 months Glu has released about 19 new games with millions of downloads. Glu is moving to the next level in mobile game development. In the broader scope, Glu's journey is just beginning, but they have a fair distance to go before they would be on the same level with Zynga (ZNGA).
Stock Price Performance

Some investors continue to buy up shares in anticipation of an acquisition, while others are betting on the fundamentals and huge upside in the share price.
Meanwhile, Northland Capital Markets analyst Darren Aftahi repeated his Outperform rating and $7 target on GLUU.
Analyst Sean McGowan said:
We believe Glu's smart phone growth has been hidden in recent years by the decline of its feature phone revenue, but its new model is based on owned-IP, which is far more profitable. As the global installed base of smart phones and tablets grows and Glu's low-margin feature phone revenues burn off, we expect significant gains in profitability. Our $8 price target assumes that at this time next year, the stock will sell at a P/E of about 20x non-GAAP EPS for 2014, which we estimate at $0.40.
Another interesting name in this space is Majesco Entertainment (NASDAQ:COOL). Majesco is a well managed company that is moving into the mobile gaming space. "Zumba Fitness Rush" is one of their latest releases. Majesco CEO Jesse Sutton stated during the company's recent conference call:
At the same time, we were able to reinvest some of our earnings in the marketing and development of our most important brands, as well as our new emerging Social and Mobile business. We continue to make progress on our digital initiatives and are pleased to see the games and development in our Social and Mobile Games business. We're also very excited about our mobile strategy. We plan to release at least four mobile titles this fiscal year with at least half of our titles launching with the free-to-play business model.
Majesco is due for a serious move to the upside and appears to be an easy double.
Glu's rapid growth and acquisition rumors make the $7.00 - $8.00 dollar targets appear too conservative.