So, farewell then, Nick Leeson, Yasuo Hamanaka and, oh, let's toss in John Rusnak. You just weren't trying.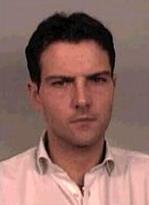 Given the torrent of ink-and-pixels already garnered by Jérôme Kerviel, who took Société Générale (OTCPK:SCGLY) for €1.5 billion (as of last Friday night), right before the bank took itself for another €3.4 billion unwinding his "plain vanilla" equity futures trades this week, NakedShorts will keep this, well, short:
Christian Noyer, governor of the Bank of France, said there had been no reason to suspect failures in SocGen's controls.
Fallibility of risk controls highlighted
By Chris Hughes, Peggy Hollinger, Jennifer Hughes and Jeremy Grant
The Financial Times Jan. 24 2008
A SocGen insider said: "That's like hacking in to the Pentagon. And he did it in a way that meant he removed all trace of what he was doing. All the trades were invisible. SocGen could not see anything of what he was doing."
Revealed: 'Invisible man' rogue trader, 31
by Michael Seamark
Daily Mail Jan. 24 2008
It confirms my theory about how this was possible. I was talking about it this evening with a friend who works in equity derivatives at Goldman Sachs (NYSE:GS) and all lines of inquiry ended with the conclusion that there are a lot of morons working at SocGen (not exactly breaking news that bit).
Personal correspondence to NakedShorts
by A. Sauce (Not a real name)
Jan. 25 2008
Perhaps someone from ShockGen (© The Financial Times) could drop me a line and let me know where to send the Award Awards Hall of Fame citation.