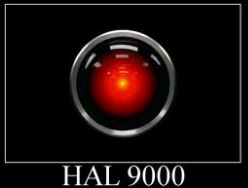 The overall news continues to be dreadful. In China the PMI slumped again to 48.7 vs 49.3 in April. China says it will be aggressive with stimulus no doubt meaning QE. In the eurozone manufacturing and services fell to 45.9 vs 46.7 in April. It looks like recession for some economies.
Meanwhile in the U.S., Jobless Claims (370K vs 371 exp & prior 372) were unremarkable. Durable Goods Orders (.2 vs .5 expected & prior -3.7) missed expectations and were also unremarkable.
U.S. markets are now dominated by HFTs and algos seizing on bullish rumors. Just as Wednesday's farce was led by rumors of eurozone deposit insurance (denied) and a rumored agreement between Hollande and another unnamed leader of more QE stimulus so Thursday's declines were mitigated by the very same rumors. All this triggers program trading from algos, and for retail, is just another turn-off.
Gold (NYSEARCA:GLD), higher early, gave back most gains late in the day. Oil (NYSEARCA:USO) was slightly higher on more Iranian (them again) news. The dollar (NYSEARCA:UUP) was once again higher and normally would see stocks head lower.
But, in a rumor algo driven environment logic quickly becomes a thing of the past since there's quick bucks to be made.
Which path are we on as described below?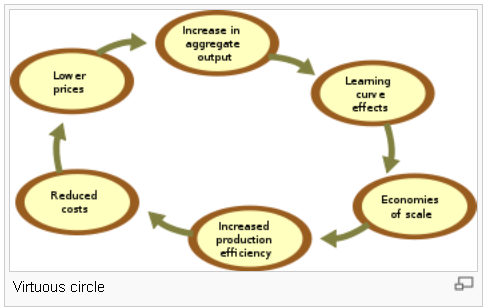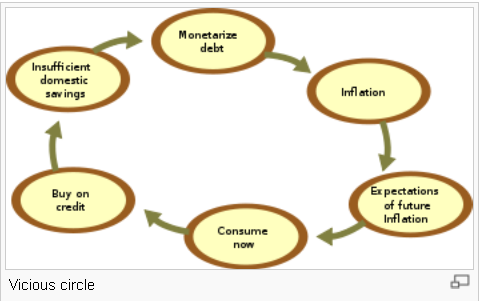 Okay, I rest my case.
Stocks again reversed course late in the day as the same rumors of eurozone solutions triggered algo buying action. Leading sectors were scattered frankly and we'll view a few below.
Volume was lighter Thursday and you can readily see algo activity in the 5 minute SPY chart below. Breadth per the WSJ was mixed.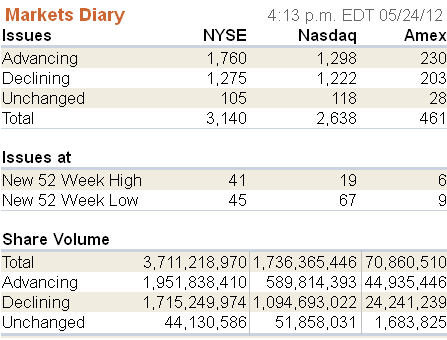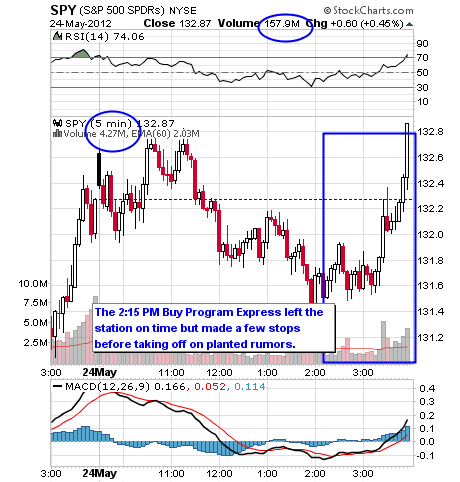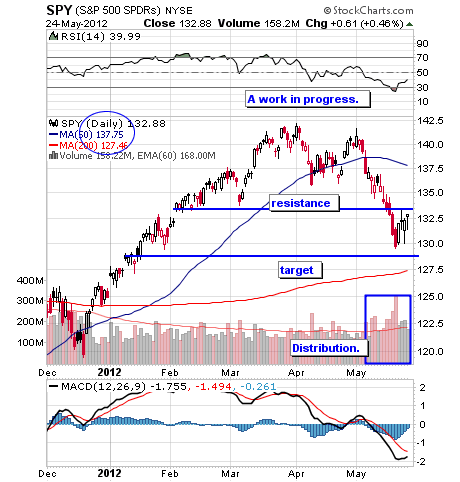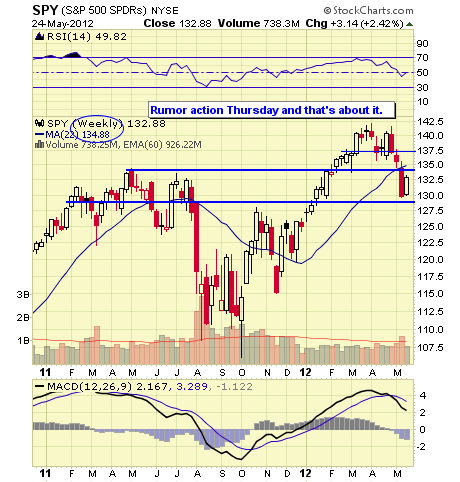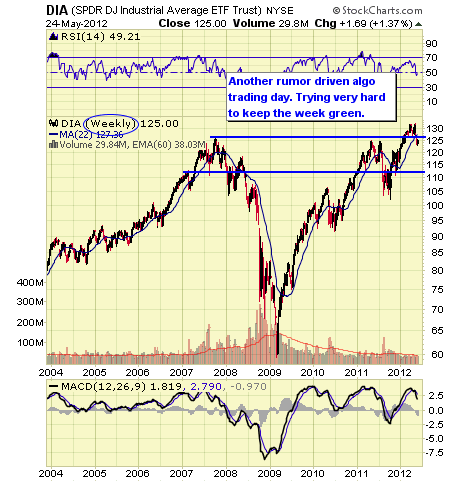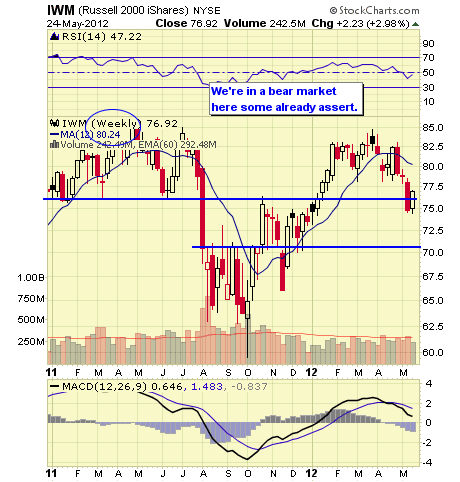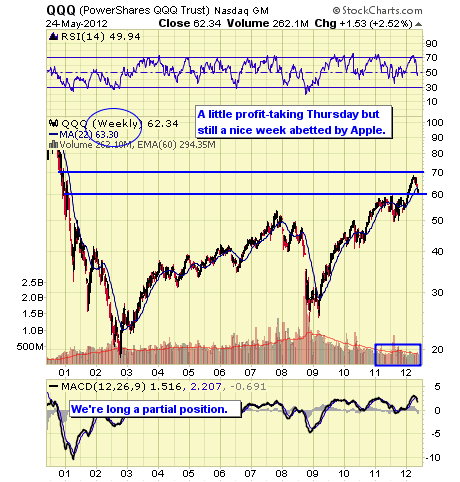 U.S. Sector, Stocks & Bond ETFs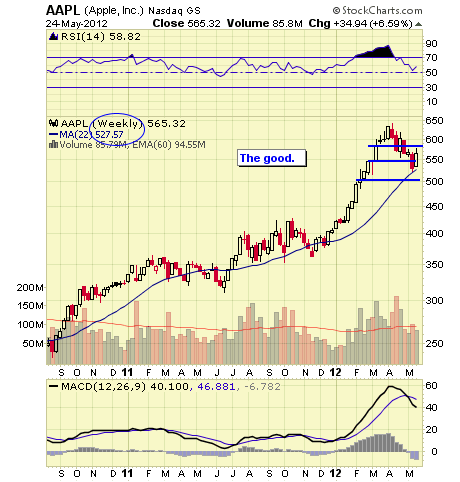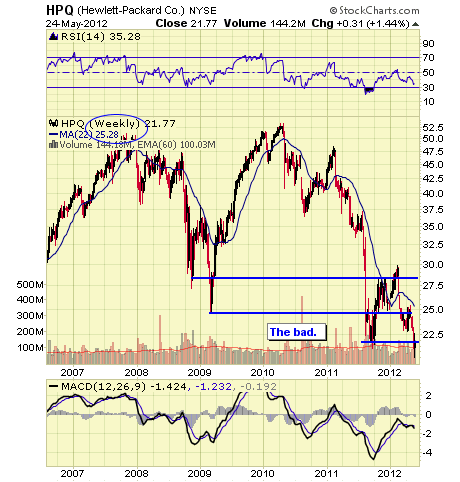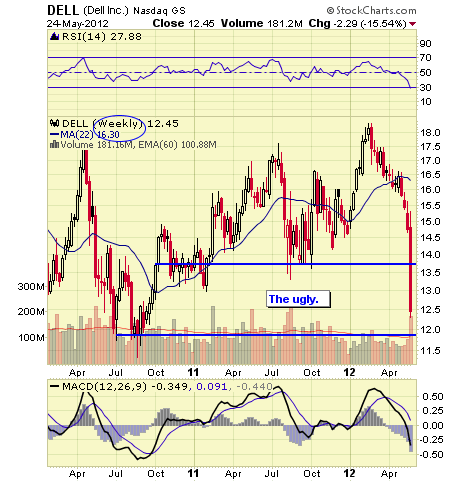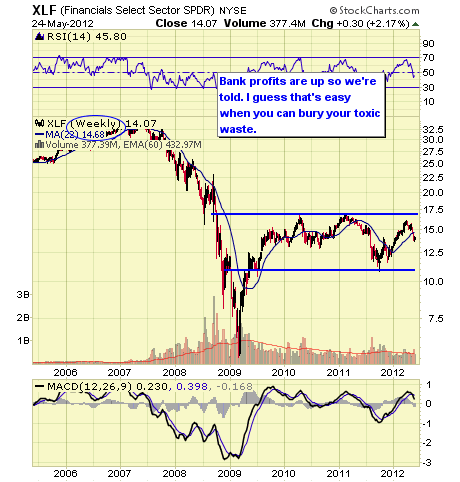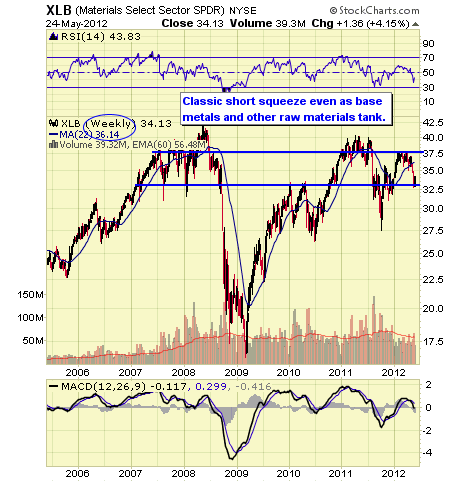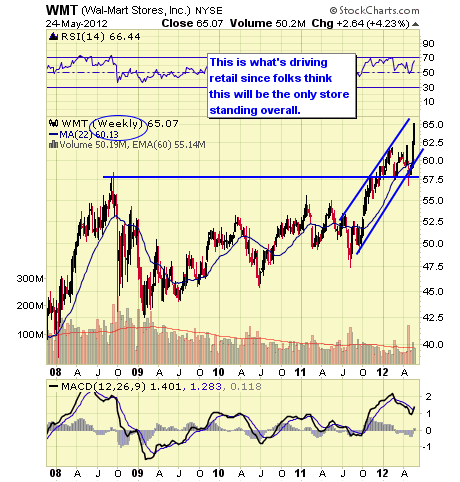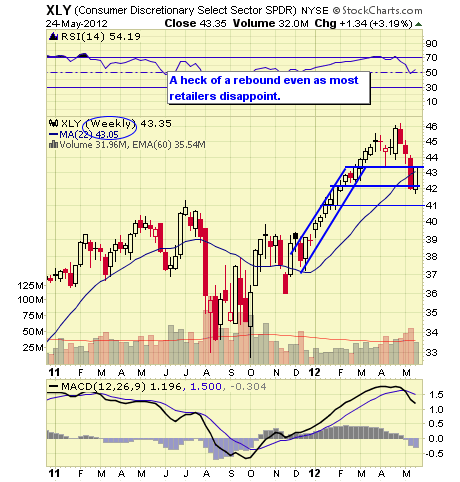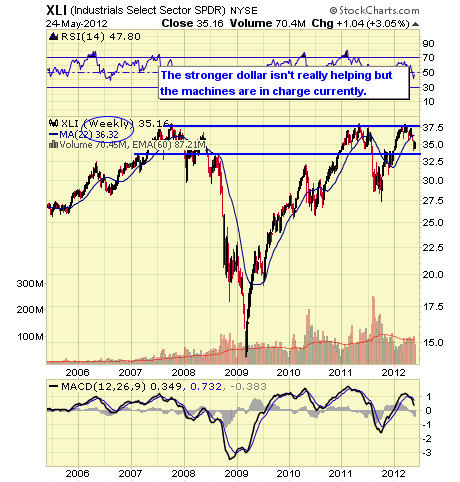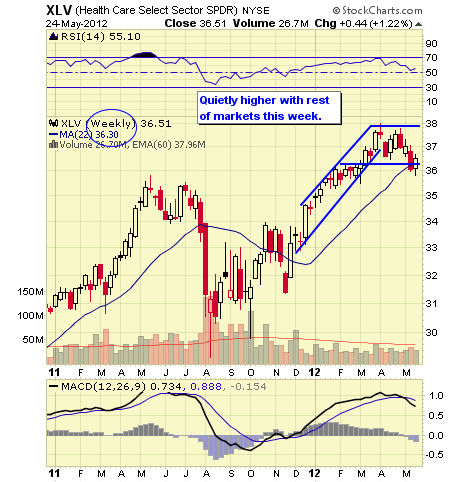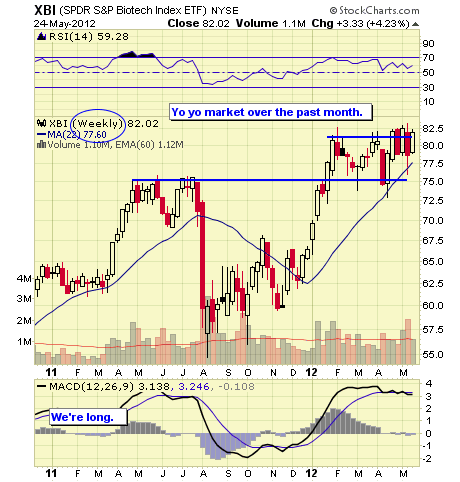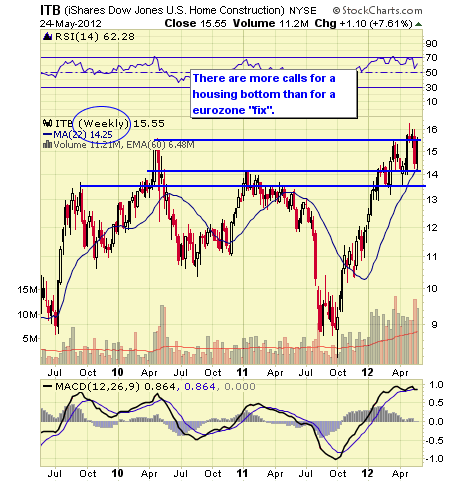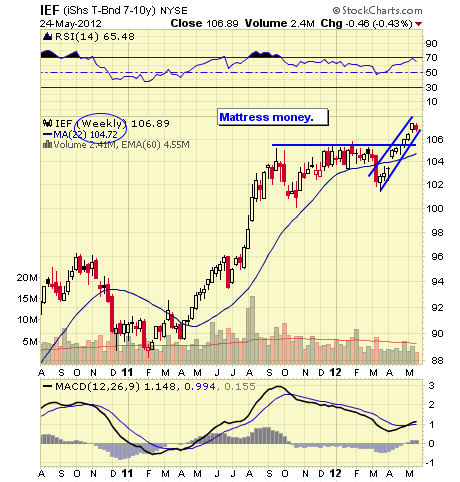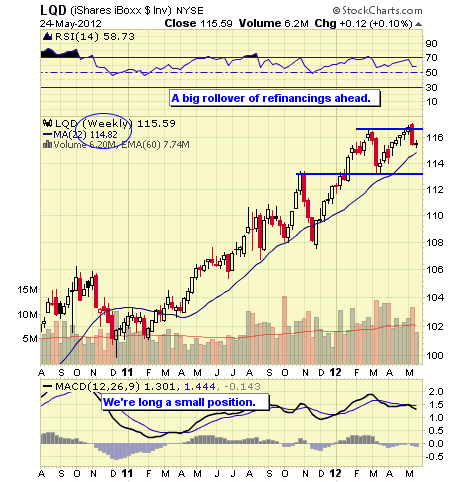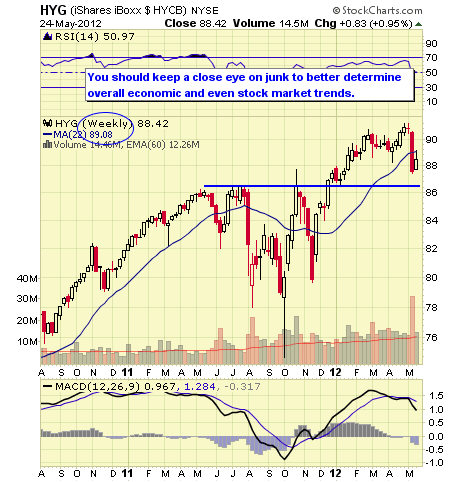 Currency & Commodity Market ETFs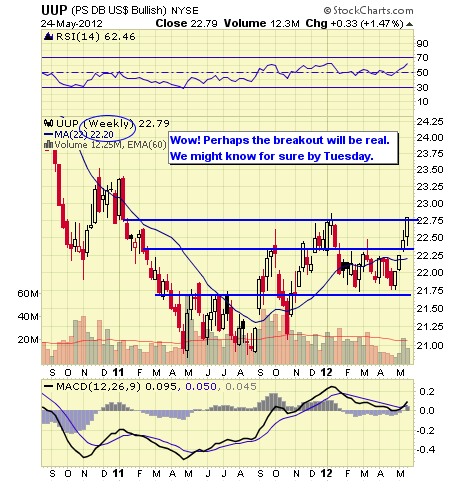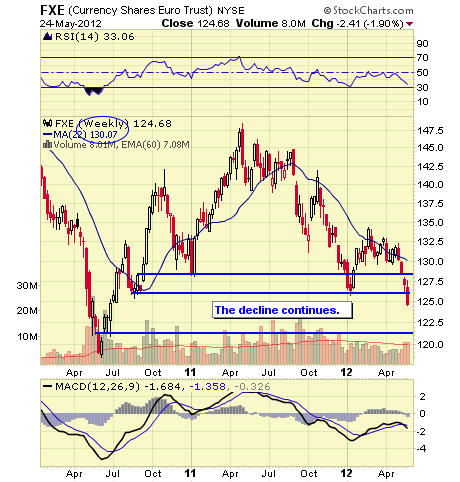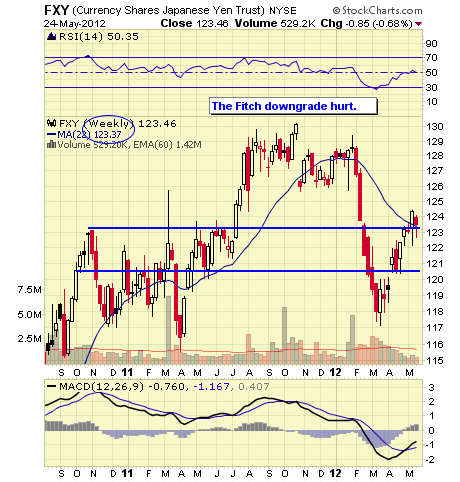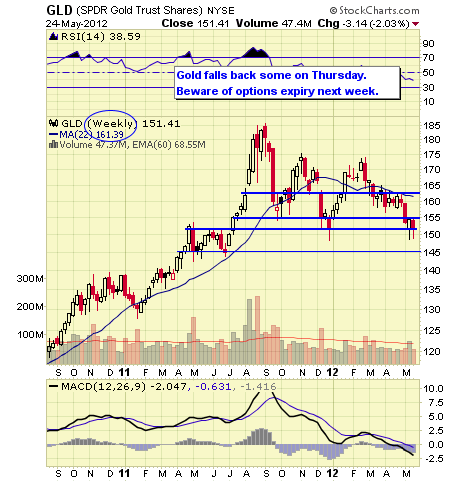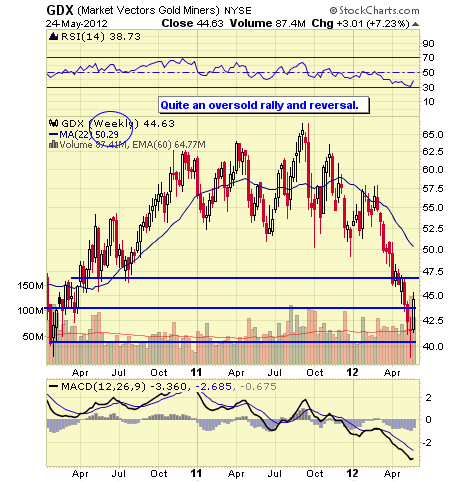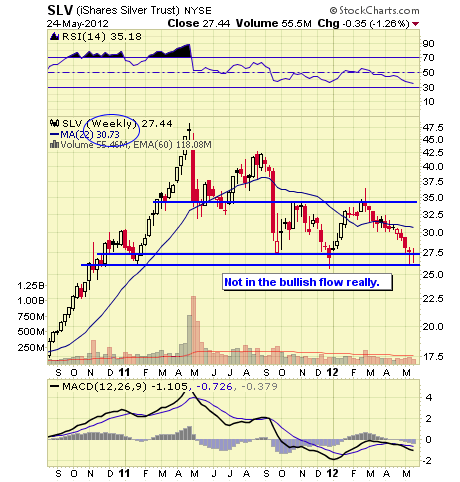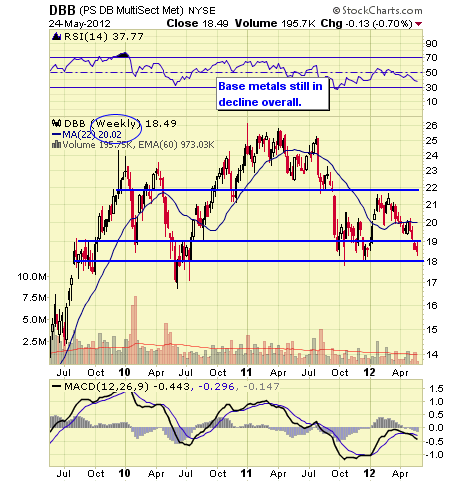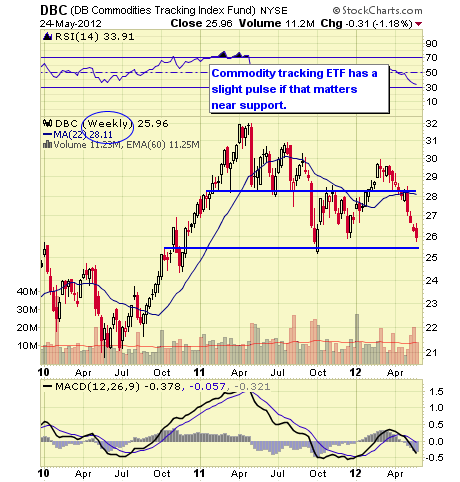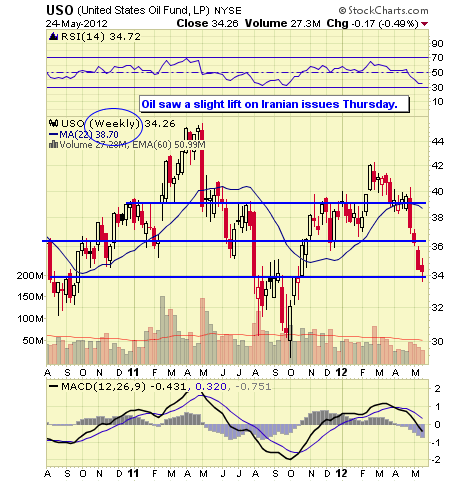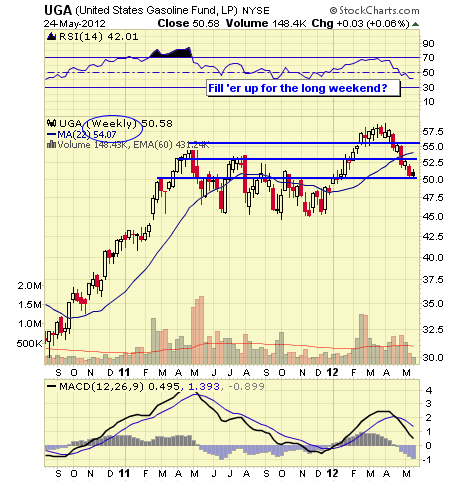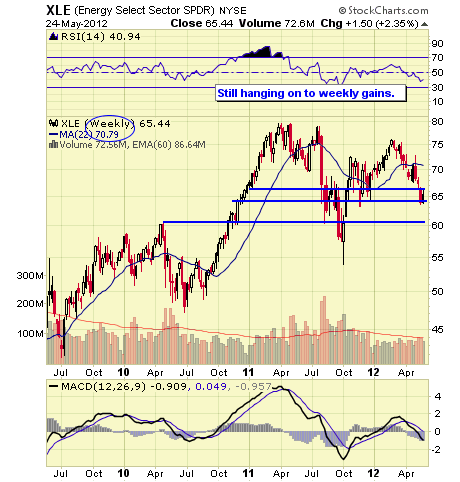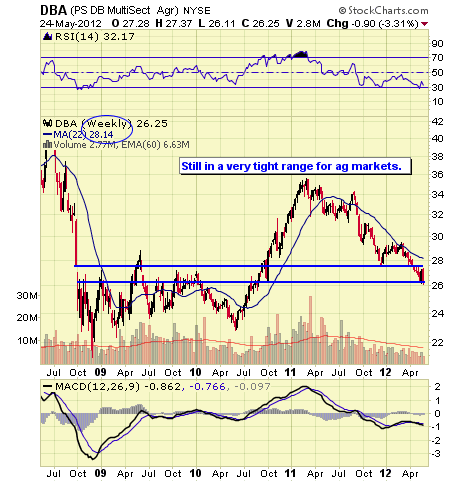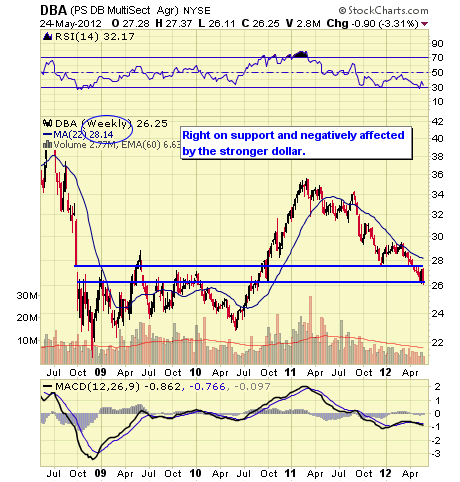 Overseas Sectors & ETFs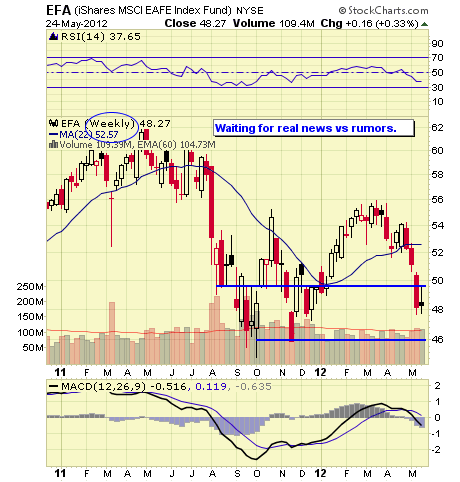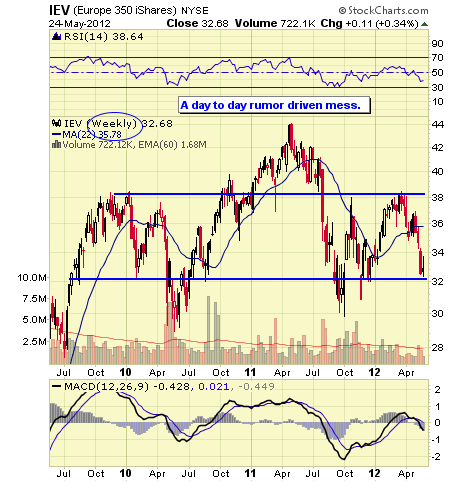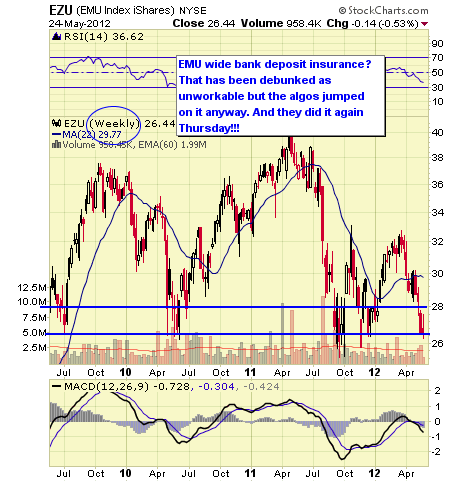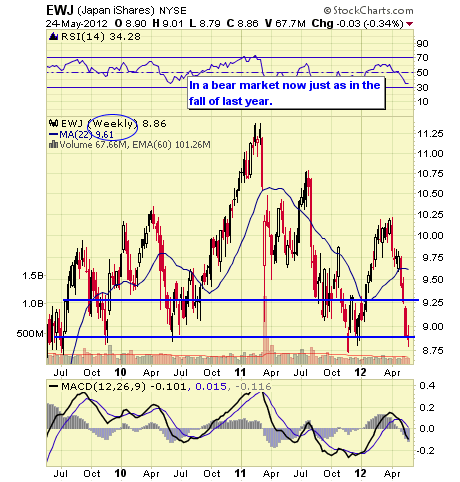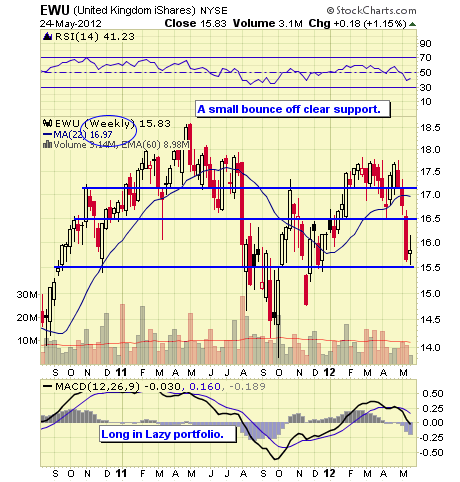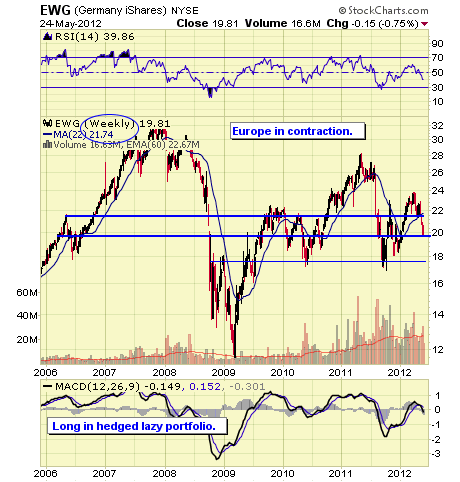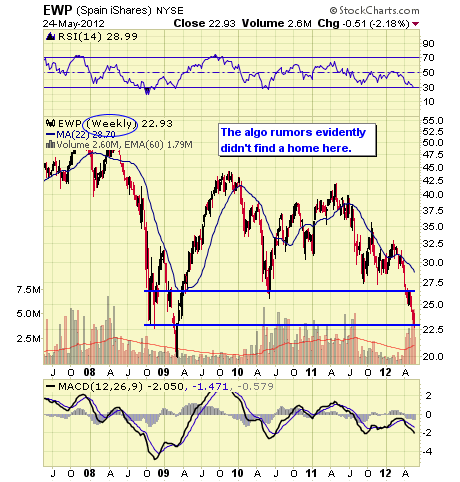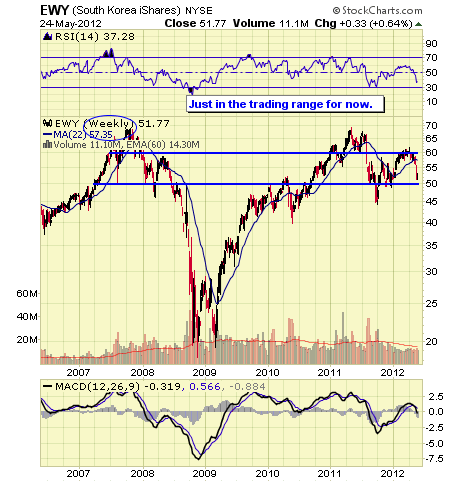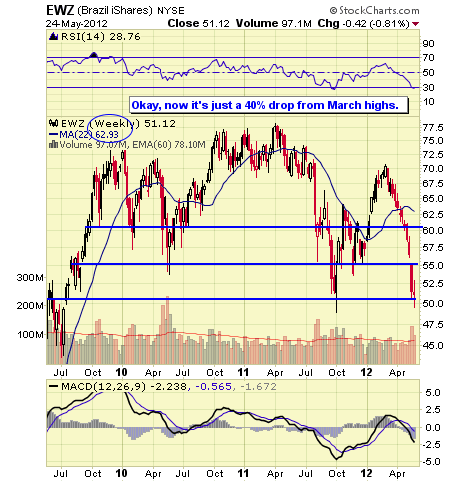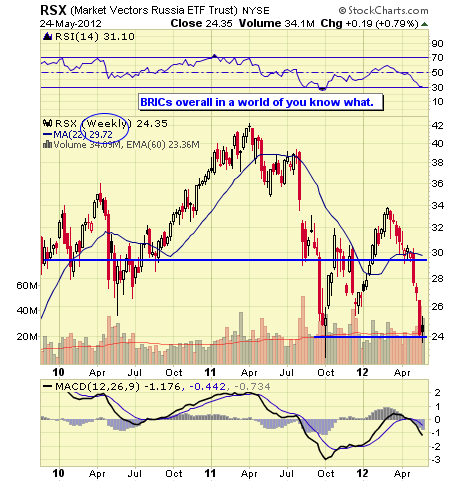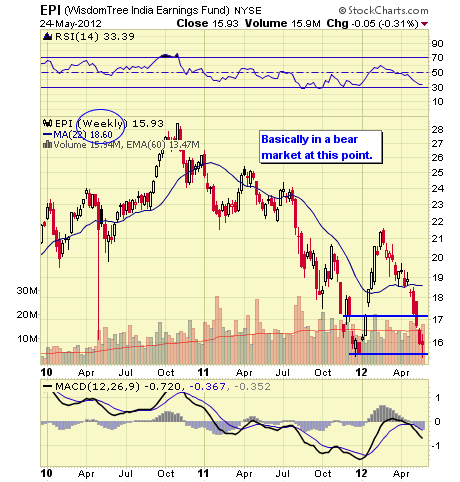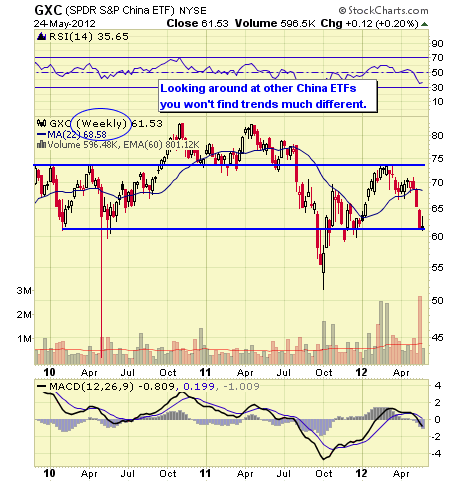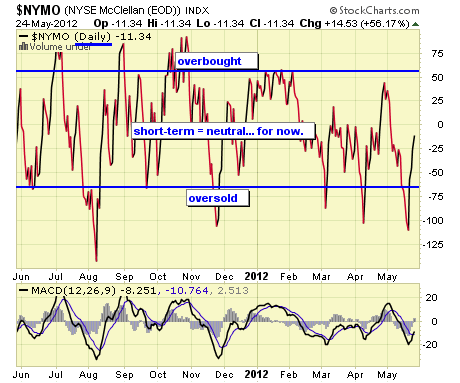 The NYMO is a market breadth indicator that is based on the difference between the number of advancing and declining issues on the NYSE. When readings are +60/-60 markets are extended short-term.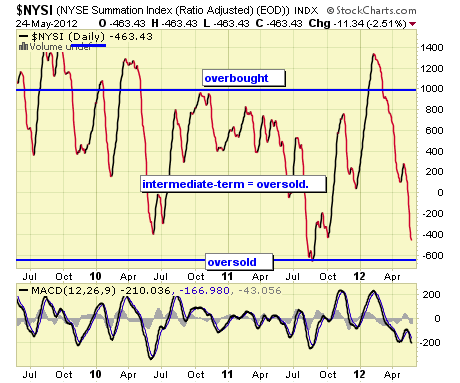 The McClellan Summation Index is a long-term version of the McClellan Oscillator. It is a market breadth indicator, and interpretation is similar to that of the McClellan Oscillator, except that it is more suited to major trends. I believe readings of +1000/-1000 reveal markets as much extended.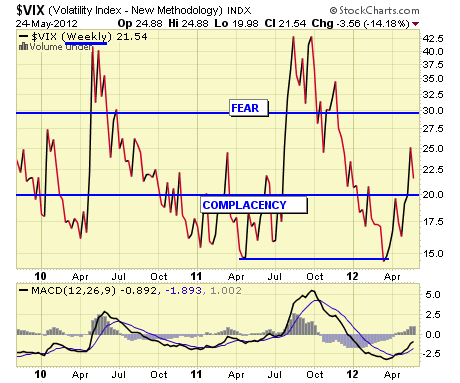 The VIX is a widely used measure of market risk and is often referred to as the "investor fear gauge". Our own interpretation is highlighted in the chart above. The VIX measures the level of put option activity over a 30-day period. Greater buying of put options (protection) causes the index to rise.
Unless something dramatic happens Friday I'll not post. Yes, Consumer Sentiment will be released but I've always found it the least reliable.
The markets are in the grip now of rumors and algo driven machine trading. Boys will be boys so to speak.
Let's see what happens.
Disclosure: I am long MGV, BND, BSV, VGT, VWO, VNO, IAU, DJCI, DJP, VMBS, VIG, ILF, EWA, IEV, EWC, EWJ, EWG, EWU.