By Jonathan Yates
Emerging market growth and value investors can amp up their portfolio with The AES Corporation (NYSE:AES), a utility company that owns electrical distribution and generation businesses in 27 countries over five continents.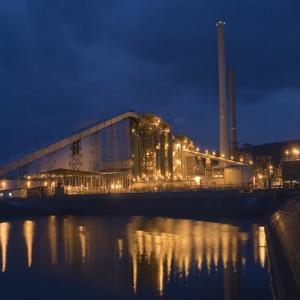 The Arlington, Virgina-headquartered AES is particularly appealing to emerging market value investors as its price-to-sales ratio is just 0.53. That means the price for the stock is less than the annual sales per share.
Another bullish sign is the high level of institutional ownership (over 90%) and the recent insider buying.
Institutional investors have superior research resources, so a high level of ownership by pension groups or hedge funds means the most sophisticated buyers are putting their money where their mouth is in buying the shares.
Insider buying is also a "big up" for a stock. Legendary investor Peter Lynch, who guided Fidelity Magellan to annualized returns of 29.2% from 1977 to 1990, said there are many reasons for an insider to sell - but only one to buy: the belief that the share price of the stock will rise.
In a recent article in Forbes Magazine, former economics lecturer at Oxford University and head of research for London-based Ashmore Group Jerome Booth counseled that "50% of the economic activity on the planet is in emerging markets. If you have 100% of your portfolio in the developed world you are taking a gamble."

Much of AES' utility company business is based in emerging market nations. As the consumer class expands around the globe, there will be a greater demand for electricity, and AES will be there to provide it.
The professional investor community is bullish on this business model as the mean analyst rating for this utility company is 1.60 (1 the best and 5 being the worst). Now trading around $12.20 a share, the mean analyst target price for AES over the next year is $15.80.