If you want to see one reason why the Fed may cut 50 bps today, then take a look at CMBS spreads.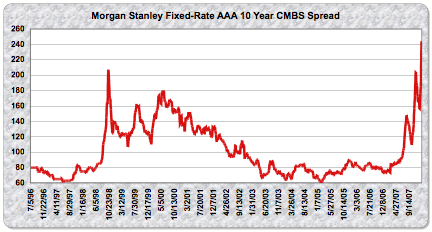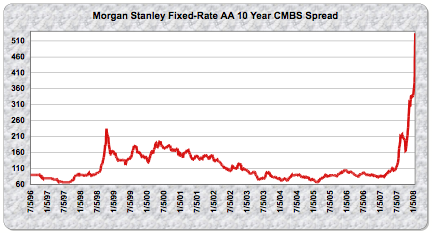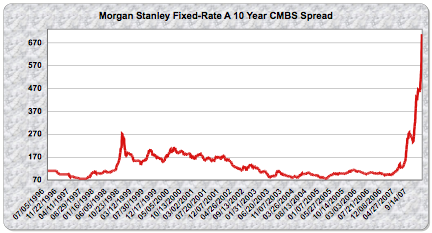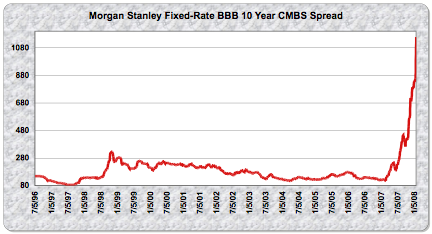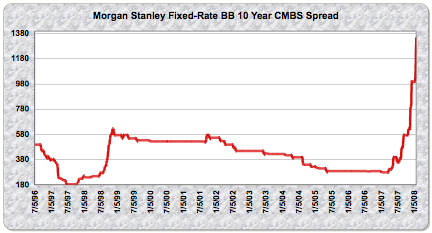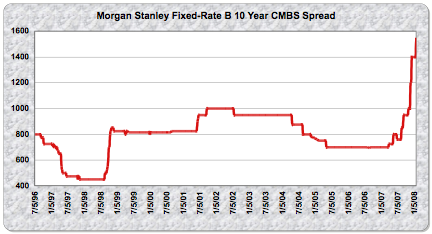 Source: The Bloomberg
To see where spreads were when I last posted on the CMBS market, click here.
I had not looked at the CMBS market for some time, and was stunned at what I saw. CMBS spreads have exploded to all-time highs. This is partially a function of T-bond yields collapsing, but it clearly demonstrates stress in the loan market for commercial real estate.
A Fed rate cut is not a cure for what ails the CMBS market. Too much lending at ridiculously easy terms and structural opaqueness will not be mitigated by lower interest rates. Instead, lower interest rates will re-liquefy the massive holes on banks' balance sheets wrought by Wall Street's collaboration of stupidity.
I do not think the Fed will cut the Fed funds target to 3.00% today. However, even if they do not, rates will eventually bottom lower.
I am short REITs via my ownership of the ProShares REIT ETF (NYSEARCA:SRS). I have been adding to my position at $110 and below.