With the launch of a global pivotal trial, NovaBay Pharmaceuticals (NYSEMKT:NBY) has achieved a major development milestone in its efforts to commercialize an eye drop for the treatment of adenoviral conjunctivitis with its anti-infective aganocide, NVC-422.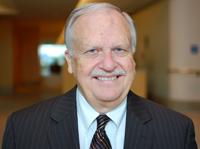 Dr. David Stroman
"What makes NVC-422 an attractive candidate is its broad spectrum of activity," Dr. David Stroman, Senior VP of Ophthalmology Development, says in an interview with BioTuesdays.
"We've already shown in the first conjunctivitis trial that NVC-422 is topically active," he says. "In the endgame, after we've done everything, a NVC-422 product will be extremely valuable, because a physician won't need to know whether a patient has either bacterial or viral conjunctivitis − he or she can treat for either."
Earlier this month, NovaBay began enrolling patients in a global Phase IIb clinical study, called BAYnovation, for treating adenoviral conjunctivitis, an extremely contagious form of pink eye. The study is designed to enroll 450 patients at investigational sites in India, Brazil and the U.S., making it the largest trial of its kind.
The trial will be managed by several clinical research organizations: Symbio in the U.S.; Quintiles in India; and Chiltern International in Brazil. The company hopes to complete enrollment in the first quarter of 2013 and release results in the following quarter.
While the trial will enroll patients with adenoviral conjunctivitis, Dr. Stroman says the primary analysis will focus on those patients with epidemic keratoconjunctivitis (EKC), a serious and very contagious infection, affecting both the conjunctiva and, more problematically, the cornea. In 20% to 50% of EKC patients, deteriorating vision can persist for weeks, months and even years after infection. Corneal transplants are sometimes the medical remedy for the deteriorated vision.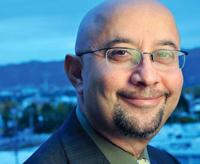 Dr. Ron Najafi
CEO Dr. Ron Najafi says viral conjunctivitis is the largest untreated ocular infection globally. The FDA earlier provided "certain suggestions and insight" into the design of the Phase IIb trial and confirmed that the trial has all the design elements regarding controls, sample size and endpoints required of a pivotal trial, he adds.
"We believe the FDA recognizes the need for a well-tolerated, topically administered therapy in this indication, as there is no current treatment for viral conjunctivitis," Dr. Najafi notes. "We look forward to continuing clinical development of NVC-422 and working closely with the FDA to ensure this product reaches the market as quickly as possible."
NovaBay's aganocide platform consists of anti-infective compounds designed to mimic the body's defense against bacteria, fungi and viruses. Their key attributes are potency, safety and a tendency not to elicit drug resistance.
In addition to addressing viral conjunctivitis, NVC-422 is undergoing clinical development against impetigo, a skin infection, with partner Galderma S.A., and urinary catheter blockage and encrustation, with an irrigation solution containing NVC-422.
In April, Roth Capital Partners analyst Yale Jen initiated coverage of NovaBay with a "buy" rating and 12-month price target of $3.50. Despite recent weakness in the stock, he writes that "potential rapid maturation of the product pipeline in multiple Phase 3 studies represents upside potential for the shares."
Mr. Jen figures that the global conjunctivitis market is substantial. For bacterial conjunctivitis, global sales exceeded $1.2 billion in 2009, with sales in the U.S. of about $450 million. For viral conjunctivitis, global sales were approximately $700 million in 2009, with the U.S. accounting for about $300 million.
"Given that there are no effective drugs for the treatment of viral conjunctivitis in place, the market potential could expand once an effective treatment becomes available," he adds.
NovaBay initially developed NVC-422 with Alcon, the eye care division of Novartis. In mid-2011, NovaBay regained the technology from Alcon after mixed results from a Phase II trial in patients with adenoviral conjunctivitis.
While the study failed to meet its primary endpoint, researchers found that in a subset of patients with EKC, there were encouraging data demonstrating microbiological and clinical efficacy as well as resolving of blurred vision.
Dr. Stroman, the former Therapeutic Unit Head for Anti-Infective Development at Alcon, retired last summer after 21 years. He joined NovaBay in October to continue development of the drug.
He says the primary endpoints in the previous trial were chosen without any prior experience with this topically active compound. "A previous clinical study by others with a compound, which had an unrelated mechanism of action, had wrongly predicted the optimal time to assess treatment effects."
Dr. Najafi says there were no safety issues in the first trial, the drug was well tolerated and effective for EKC, which, in his words, is "of primary concern to the ophthalmology community."
NovaBay's goal is to find a global partner to market the drug worldwide. "If that doesn't happen, we we'll go country to country, initially looking at the U.S., Japan, Europe and Brazil," Dr. Najafi says.
The company already has teamed up with Pioneer Pharma in China to market another NovaBay product, NeutroPhase, he adds. "Pioneer is very interested in the ocular product as well, but our first choice is to work with a global partner."
NeutroPhase is an FDA-cleared non-cytotoxic, advanced wound cleanser spray developed by NovaBay for debriding acute and chronic dermal lesions, such as Stage I-IV pressure ulcers, stasis ulcers, leg ulcers, diabetic foot ulcers, post-surgical wounds, and first and second degree burns. NovaBay is currently in discussions with prospective partners to launch NeutroPhase in various markets worldwide.
Disclosure: I have no positions in any stocks mentioned, and no plans to initiate any positions within the next 72 hours.