The bulls are pounding the table because the Fed cut the funds rate to 3%. I thought it would be interesting to see what happened the last time the FOMC lowered to 3%.
The Fed did so following the tragedy of 9/11. On September 17, the Fed cut by 50 bps.
click to enlarge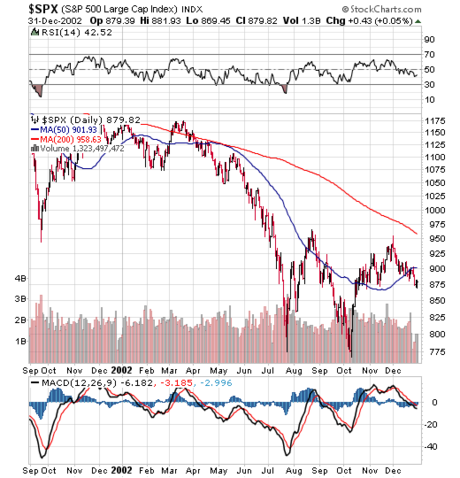 On September 17, 2001, the S&P 500 closed at 1038.77. The market proceeded to rise 13.3% to the highs in January 2002. Stocks then moved sideways until June before breaking down, and heading lower. Eventually, the market would bottom at 768.63 on October 10, 2002, with a 34.7% decline from the highs in January, and a 26.0% loss from the close on September 17.
Of course, simply because it happened then does not mean it will happen now. Rather, the point is that because the Fed has been aggressive cutting rates to 3% does not mean the market has bottomed.