In its latest Quarterly Report, Baron Asset Fund explains why it believes China Nepstar (NYSE:NPD), the leading drugstore chain in China, will pay off handsomely for its long-term investors: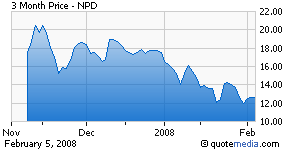 We think Nepstar is positioned to take advantage of attractive secular growth in healthcare and pharmaceutical spending. Driven by rising per capita income and an aging population, per capita drug spending in China is forecast to grow at roughly 18% over the next five years. We think China Nepstar should exceed this growth rate, as current government policy is driving a shift in distribution from hospitals to retail drugstores...
While attractive for its growth prospects alone, Nepstar is leveraging its scale and market position to shift its business model and drive substantial gains in its gross and operating margins. To date, Nepstar is the only retailer to have successfully negotiated direct purchasing agreements with drug manufacturers, and further has aggressively introduced private label products into its stores... By eliminating inefficiencies (wholesalers) and generally pricing at a discount to hospitals, Nepstar is on the right side of government reform — not to mention that unlike many players in China's healthcare delivery network, Nepstar pays a substantial share to the government in the form of taxes!
... While we anticipate some short-term revenue disruption due to the introduction of the private label and direct procured items, we think the trade-off for much higher earnings potential and franchise-building will likely pay off handsomely for longterm holders.