Corrections Corporation of America (NYSE:CXW), the $2.95bln owner and manager of U.S prisons, has been the subject of an interesting divergence of views during the past week.
The percentage of the market cap on loan jumped from 0.12% of shares in issuance on 30th January to 1.98% on 31st January.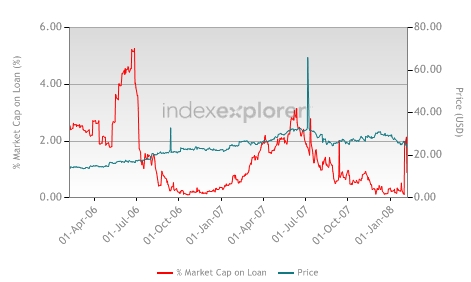 At the same time as the number of shares on loan jumped sharply, the number of shares which beneficial owners of the stock make available to lend has jumped from 33.79m shares to 37.16m shares, indicating that some long-only managers have been buying stock.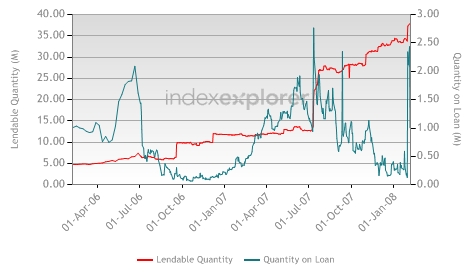 Directors have also been selling shares over recent weeks, according to publicly available news sources. The share price is currently $23.76.