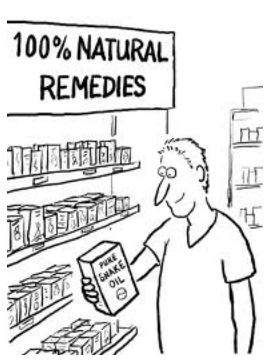 There was plenty of talk from the eurozone but nothing concrete came of a hastily arranged G-7 meeting. Nice words were spoken and everyone was, of course, polite. Spain demanded more EU help for their bank bailouts and Germany said they were "open" to a euro-wide banking system. Of course, to accomplish the latter would take time and require more German money. Finance Minister Schaeuble stated Germans were "open to more banking coordination" whatever that might mean.
Economic data from overseas consisted of a declining German ISM Services to 51.8 vs.52.2 and broad eurozone ISM data at 46 vs 46.7. The only U.S. economic data Tuesday was the ISM Services report which was 53.7 vs 53.5 previous and expected.
In the U.S. Fed Governor Bullard (non-voting member) suggested it was perhaps appropriate for the Fed to take a "wait and see" attitude toward policy. Also, he stated that current employment conditions shouldn't change the economic outlook. Who's his speechwriter?
Absent much news, and with markets still oversold, it was opportune for bulls to press shorts a little more. Stocks rallied irregularly throughout the day Tuesday. Some leaders included tech (NYSEARCA:XLK) and homebuilders (NYSEARCA:ITB) which had seen heavy selling previously. Frankly it was a rather weird day overall with dip-buyers even swooping in on materials (NYSEARCA:XLB) even as copper (NYSEARCA:JJC) continued to fall. Oil (US) prices rose late, the dollar (NYSEARCA:UUP) was once again stronger after a Monday's decline. Commodities (NYSEARCA:DBC) were somewhat higher given heavy energy weightings, gold (NYSEARCA:GLD) was slightly weaker and bonds (NYSEARCA:IEF) saw some profit-taking.
Volume was lighter on the melt-up which is typical as bulls try to get things going the other way. Breadth per the WSJ was positive.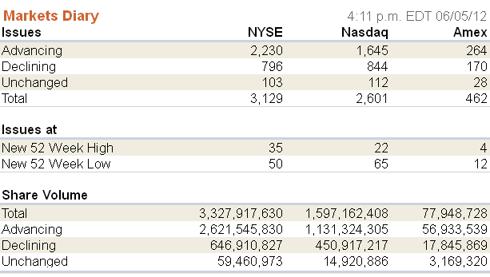 Click to enlarge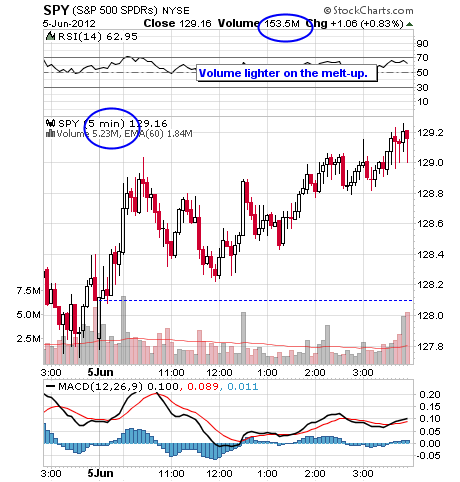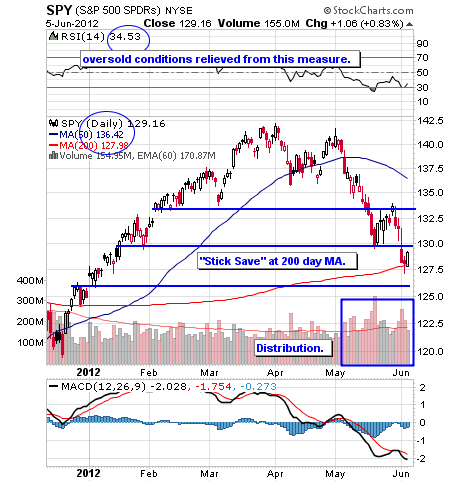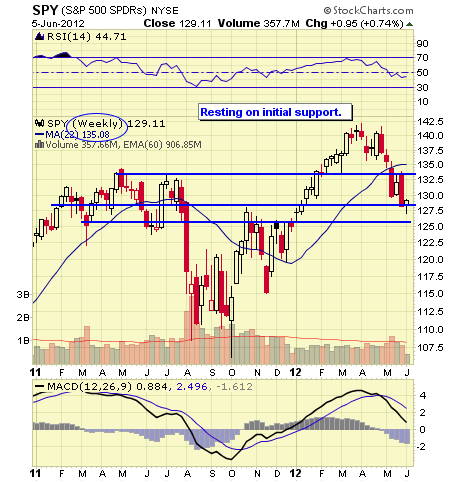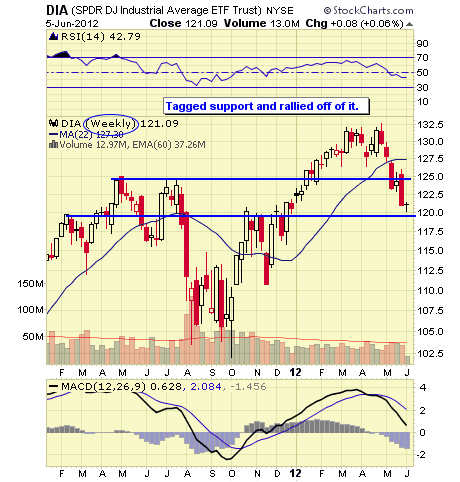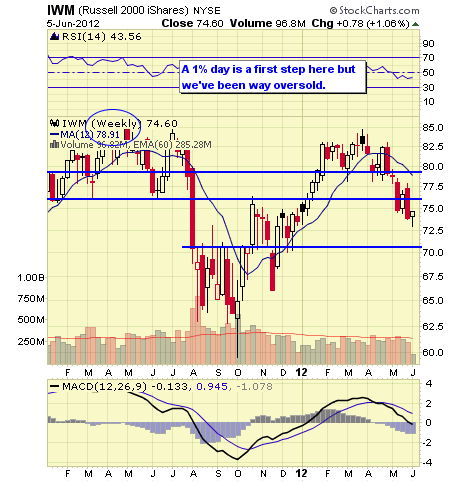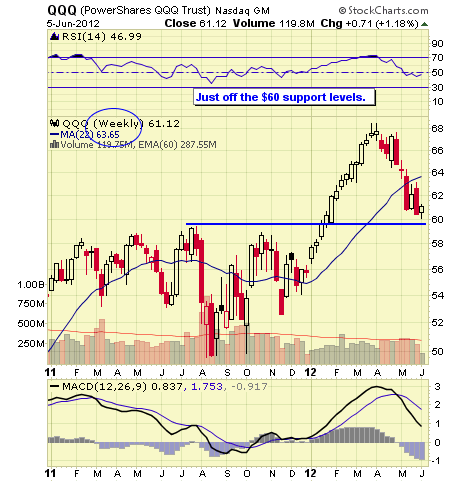 Continue to U.S. Sector, Stocks & Bond ETFs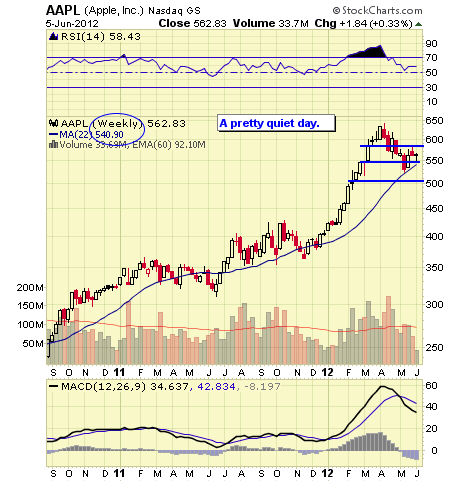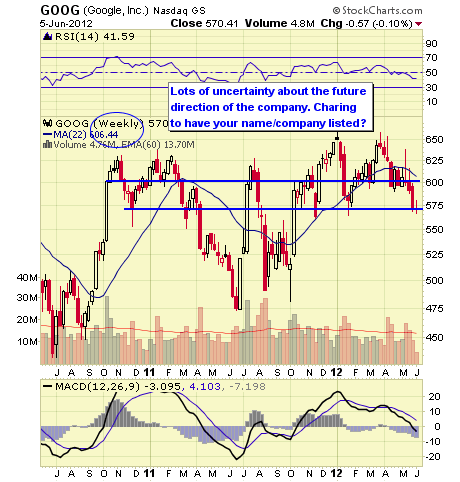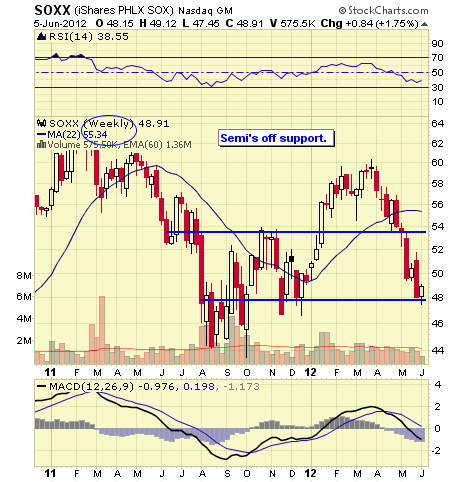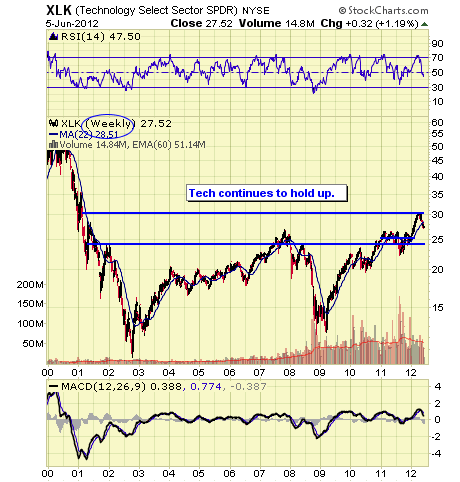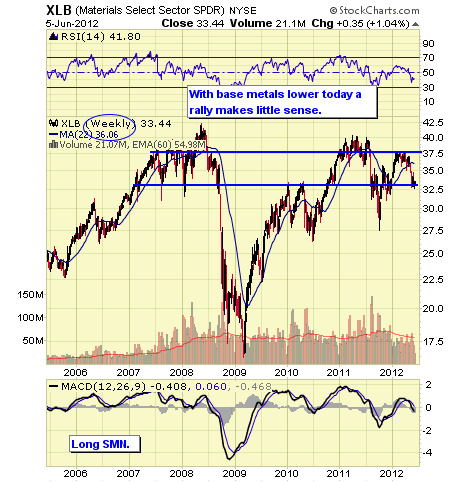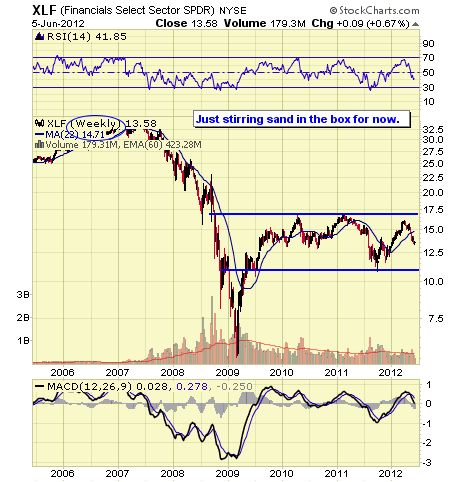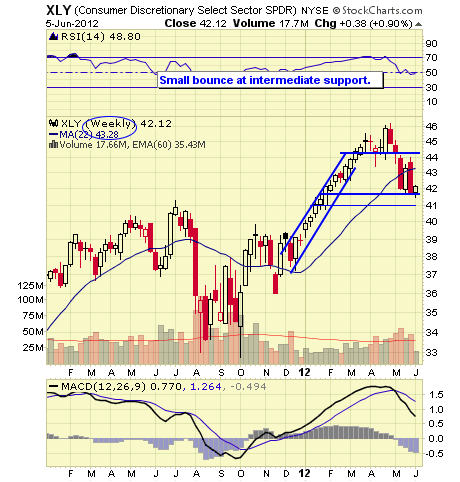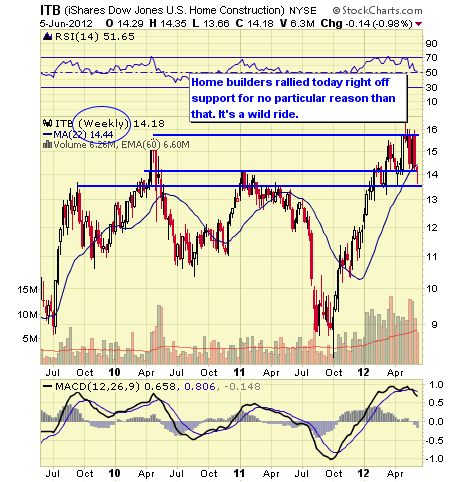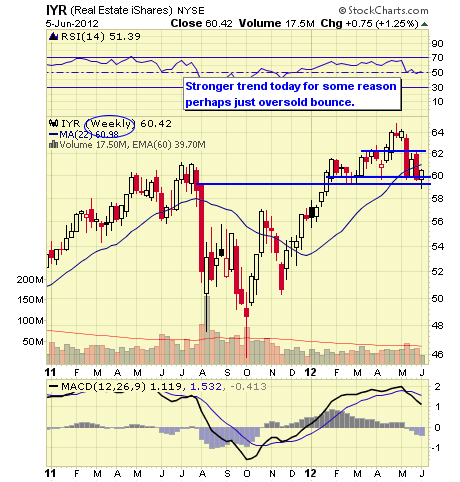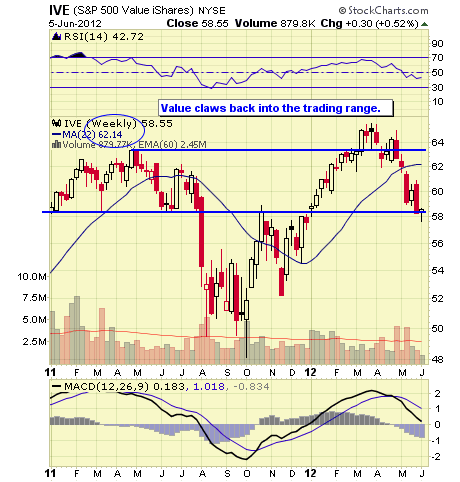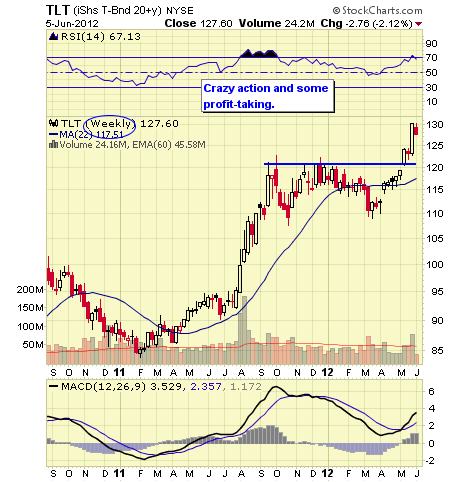 Continue to Currency & Commodity Market ETFs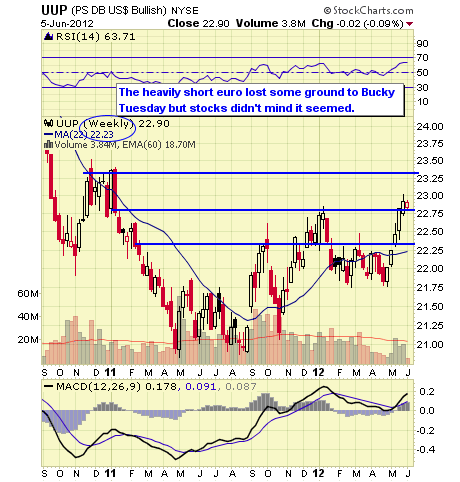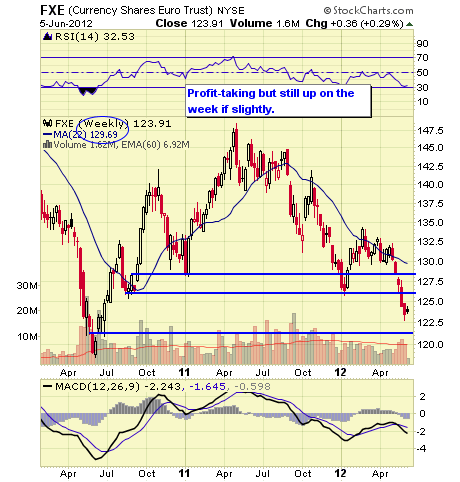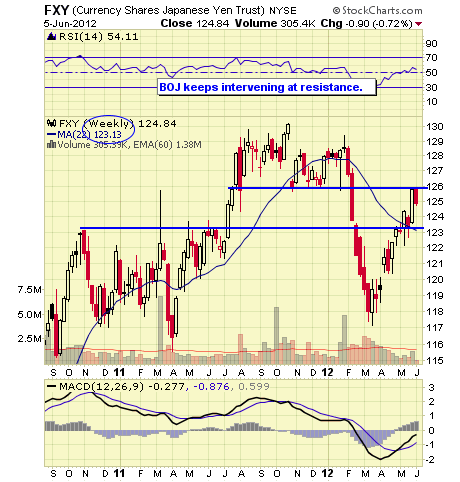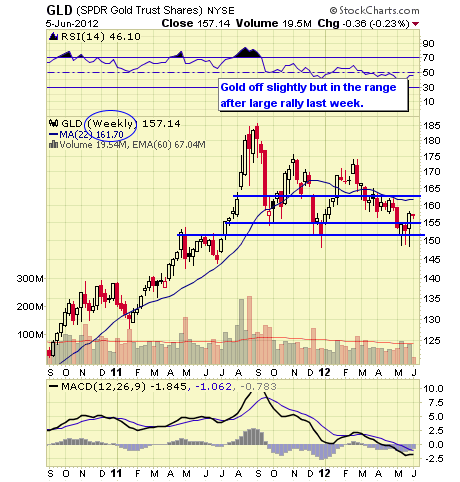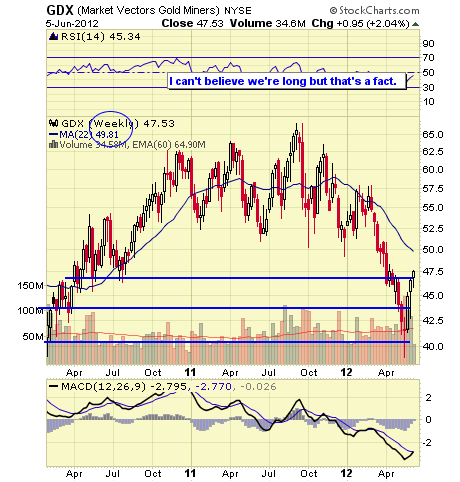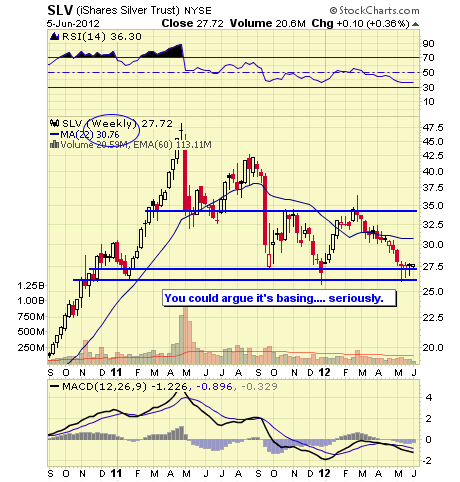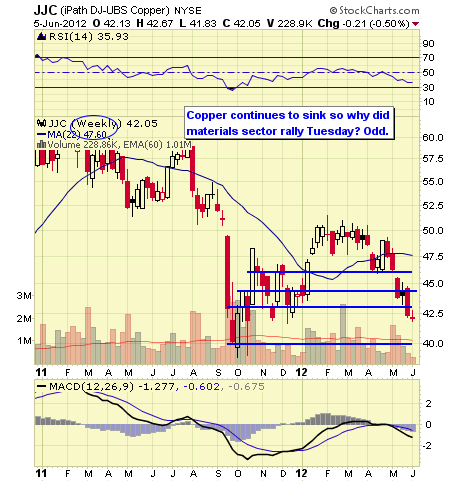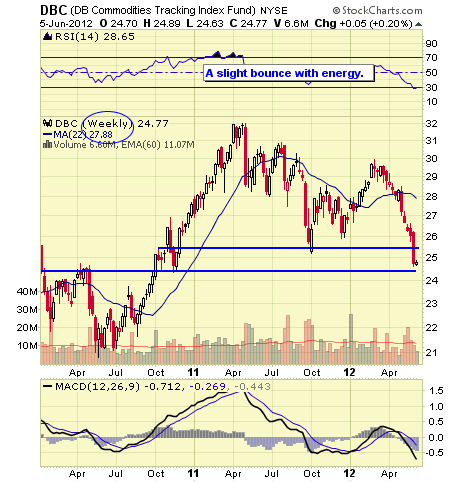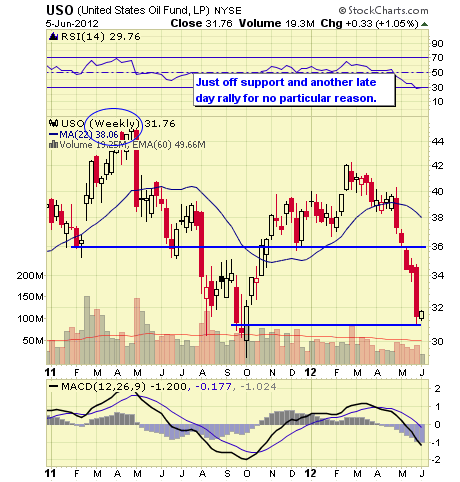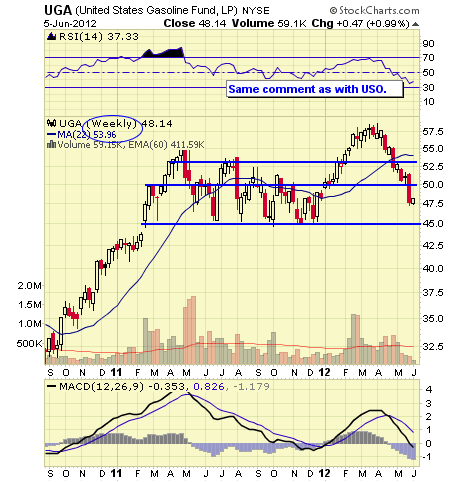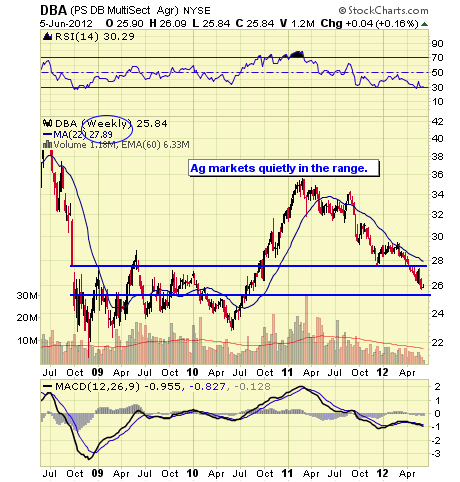 Continue to Overseas Sectors & ETFs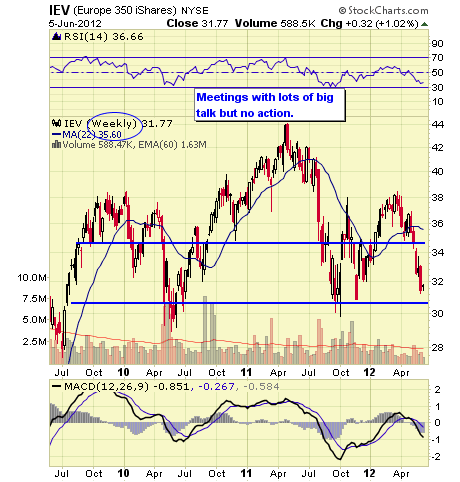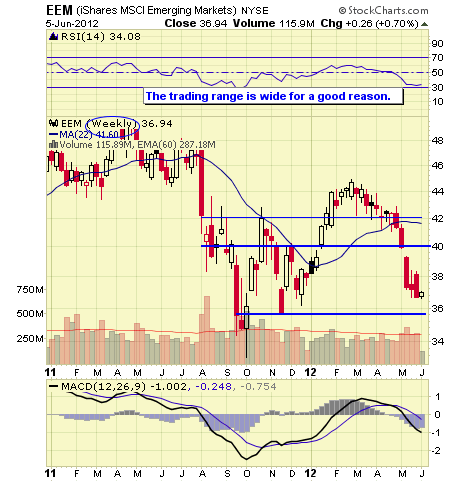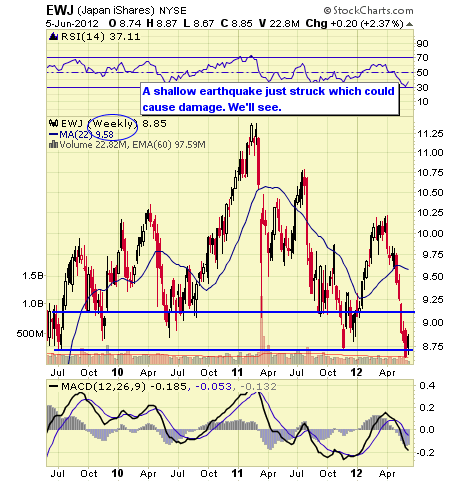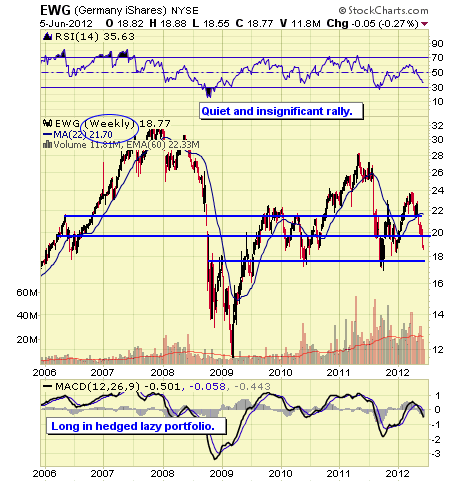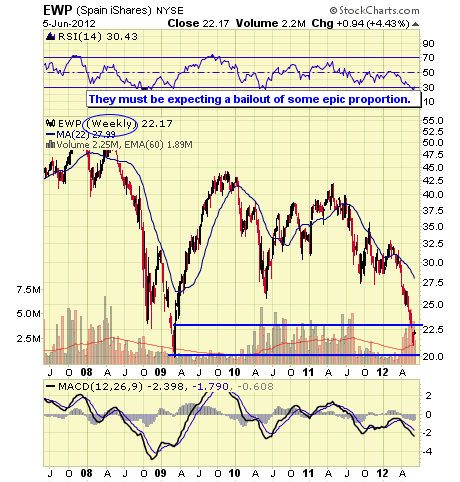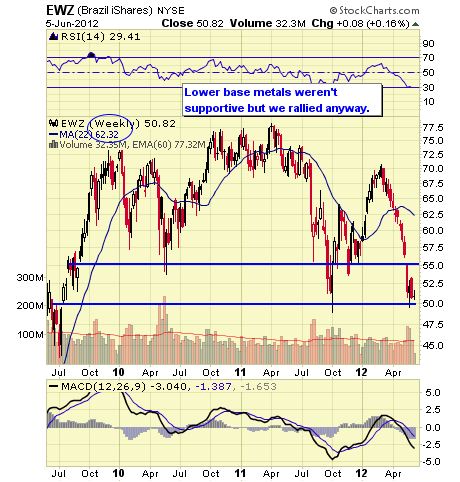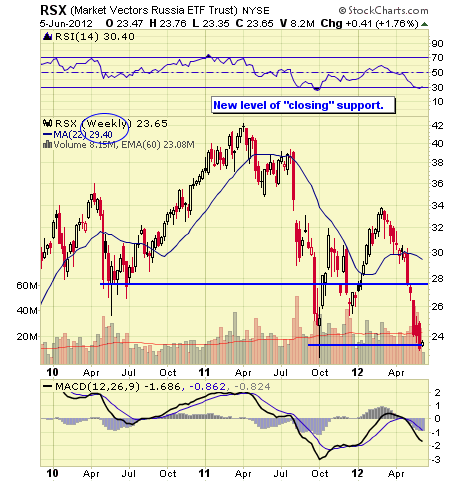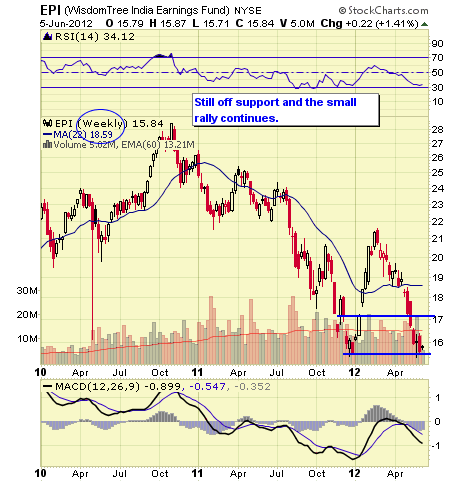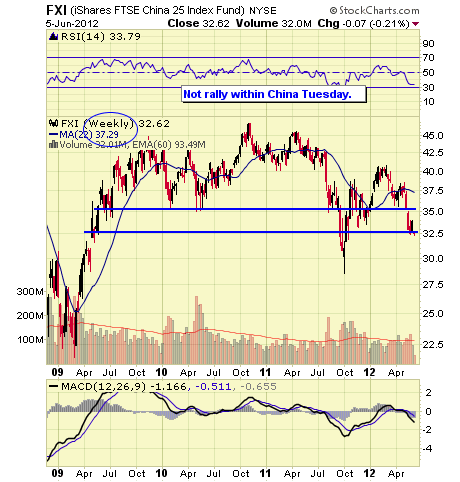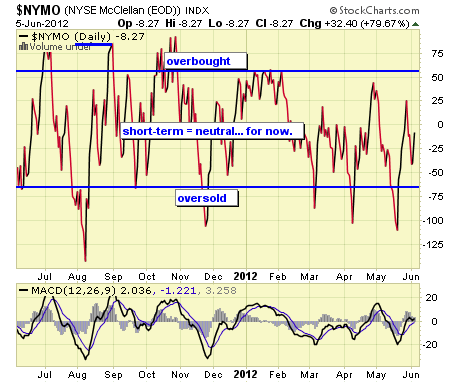 The NYMO is a market breadth indicator that is based on the difference between the number of advancing and declining issues on the NYSE. When readings are +60/-60 markets are extended short-term.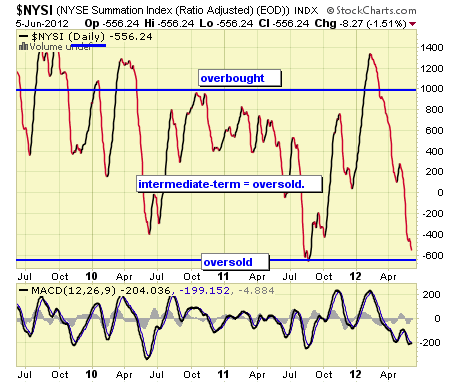 The McClellan Summation Index is a long-term version of the McClellan Oscillator. It is a market breadth indicator, and interpretation is similar to that of the McClellan Oscillator, except that it is more suited to major trends. I believe readings of +1000/-1000 reveal markets as much extended.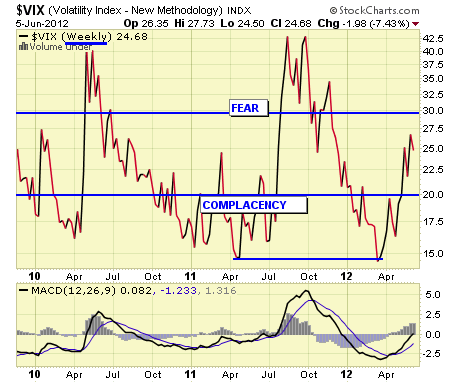 The VIX is a widely used measure of market risk and is often referred to as the "investor fear gauge". Our own interpretation is highlighted in the chart above. The VIX measures the level of put option activity over a 30-day period. Greater buying of put options (protection) causes the index to rise.
Tuesday seemed like a "throw-away" day as volume fell and some short squeezes here and there were present. The news wasn't supportive of any kind of rally frankly. Everyone is waiting and expecting QE3.
Let's see what happens.
Disclosure: I am long MGV, BND, BSV, VGT, VWO, VNO, IAU, DJCI, DJP, VMBS, VIG, ILF, EWA, IEV, EWC, EWJ, EWG, EWU.