by Slok Carpenter
To the casual news consumer, the Israeli market seems like a place in constant turmoil and danger, center of the world's most famously intractable armed conflict.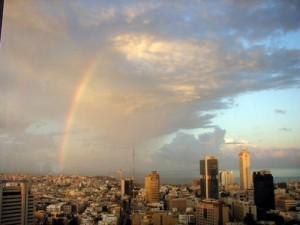 The picture for investors is quite different: a relatively stable emerging market that has shown its ability to prosper and diversify which offers world class companies in advanced industries like pharmaceuticals and high tech.
Despite the drumbeat of anti-Israeli rhetoric from the country's enemies and detractors, Israel remains a powerful exporter.
Exports generate around 40% of GDP, and because the goods that its best industries produce are not easily substituted, those exports have remained largely immune from volatile Middle Eastern politics. During the Egyptian Revolution, exports to Egypt fell only a few percentage points.
Traditionally, Israel has been dependent on natural gas imports from Egypt, which were jeopardized by the Arab Spring protests. But gas deposits have recently been discovered on Israeli territory sufficient to meet more than 90% of domestic demand, greatly reducing this key economic threat.
While the Israeli Army is regularly engaged in armed exchanges on the country's borders with the Gaza Strip and Lebanon, these are contained without threat to major industrial or financial centers.
Israel's Silicon Wadi offers the largest number of technology startups in emerging markets and one of the largest concentrations of venture funding anywhere in the world.
Spurred by government-sponsored research centers including the Technion and Weizmann Institute, the Israeli market offers a range of growth companies in renewable energy, software, communications, and health sciences, many of them easily accessible to U.S. investors through listings on the NASDAQ.
The Israeli market export dependence does leave it vulnerable to a global economic downturn. This is evident in the current sharp slowdown in growth – from 4.8% last year to 3.2% expected in 2012 – and a weak stock market.
The struggling European Union buys more than one-third of Israeli market exports, mainly in the industrial and chemical sectors. Exports to the U.S. have also fallen in recent years of economic weakness, led by gem diamonds, pharmaceuticals, high tech equipment, and military goods.
The Israeli market has offset this slump with increasing sales to China, India and other Asian markets. But if demand there falters as well, the Israeli market will inevitably slow down further. On the other hand, as an importer of raw materials, the Israeli market will benefit from the lower commodity prices associated with a sluggish global economy.
Despite its unique history and geopolitical situation, the Israeli economy is actually a reliable proxy for global economic growth. If and when the world outlook brightens, the Israeli market is well positioned to prosper accordingly.
Population: 7.8 million.
GDP per capita (PPP): $31,000.
Economic growth rate: 4.8% (2011) CIA / 3.2% (2012) OECD estimate.
Top ETF available for trading: The iShares MSCI Israel Capped Investable Market Index Fund (EIS, quote)
Average daily trading volume on Tel Aviv Stock Exchange: $287 million (USD).
Performance of Share Index:
-14.57% (1 Year) June 1, 2011 – June 1, 2012.
18.71% (3 Years) June 1, 2009 – June 1, 2012.
-5.96% (5 Years) June 1, 2007 – June 1, 2012.
Volatility Relative to MSCI Emerging Markets: EIS is 1.1 times less risky than EEM. Here's a comparison in chart form.
Top 10 stocks by market cap: (currency values in ILS - ISL/USD)
| | | | | | |
| --- | --- | --- | --- | --- | --- |
| Rank | Name | Market Cap (in billions) | Symbol | Dual-Listed | Industry |
| 1 | Teva Pharmaceutical Industries | 142 | | NYSE | Pharmaceuticals |
| 2 | Perrigo Company | 36.8 | | NASDAQ | Pharmaceuticals |
| 3 | Israel Chemicals | 17.2 | ICL (TLV) | | Chemicals |
| 4 | Bank Leumi | 14.4 | | | Financials |
| 5 | Bank Hapoalim | 13.1 | | | Financials |
| 6 | Bezeq | 10.3 | | | Telecom |
| 7 | NICE Systems | 8.8 | | NASDAQ | Technology |
| 8 | Mellanox Technologies | 8.8 | | NASDAQ | Technology |
| 9 | Isramco | 4.9 | | | Oil/Gas |
| 10 | Israel Corporation | 4.1 | ILCO (TLV) | | Investment/Holdings |