Microsoft is fighting on multiple fronts in its 100-year technology war. Acknowledged, Microsoft has notched just 35 years, but the company is good for another 65 if it can recruit a few more generations of Bill Gates generals to lead the charge. And make no mistake, dominating markets is what companies, and unfortunately many nations, are bred to do. Survival of the DNA, the fittest, the most persistent and cunning.
The first 35 years were about DOS, Windows and Office. The next 65 or so will be about providing the global the operating system for the Internet and its successors.
Microsoft's battles started with IBM, Apple, Sony and a few others in the pre-commercial Internet days of the 20th century. But now the focus is on Google. The bid to acquire Yahoo has been Microsoft's the major thrust so far. But it added another battlefront with the acquisition of Danger for an estimated $500 million. As Om Malik points out:
The reason for this deal is more than just acquiring "consumer expertise," as the company kept repeating yesterday. Danger's software-as-a-service technology can offer "Microsoft Services" such as Search, Windows Live Mail and Messenger on the Danger platform, using it to compete with Google Android.
Competing with Android, Google's Linux-based, open operating system for mobile devices, has become another Microsoft priority. The opportunity to sell ads and deliver applications on mobile devices will grow exponentially, and Google is poised to move into the market in a big way, going up against not just Microsoft but also behemoths like Nokia.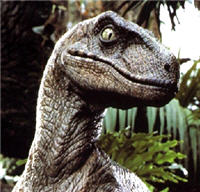 The velociraptor stalking of Yahoo isn't just about search and ads, which is how Microsoft CEO Steve Ballmer characterizes the potential union.
"There's already about $40 billion a year sold in search advertising, and in our desire to be a world leader in Internet search and Internet advertising, it helps us a lot to acquire Yahoo," Ballmer said during speech this week.
That is indeed the more immediate gap Microsoft is trying to bridge with Yahoo. But as I have been saying, there is another motive that has equally important impact on the landscape. Over the next several years a few giants will by vying to be the home base for billions of users, a meta-aggregator or dashboard with an individual's feeds preferences, feeds and widgets. Think of it as the super start page built on an open application framework. At this point Yahoo is the leader with its home pages and MyYahoo and that has to be an attractor for Microsoft.
In addition, Office applications are moving to cloud, and consolidating the market of Internet users via Yahoo provides a ready-made distribution channel for its Live services and applications.
Steve Gillmor is paying attention. He wrote:
Microsoft's Yahoo takeover, whether successful short or long-term, marks an historic change in Microsoft's perception of its role at the center of the computing universe. Certainly Google's rise has focused the Redmond mind on the task it must confront, not just with Google's advertising dominance but also its dagger to the heart of Microsoft's crown jewels, Office. At its most basic level, the Yahoo deal allows Microsoft to clone Google Apps and blunt the hemorrhaging of a new Net-aware generation away from the current hardware bound Office.

We can argue whether the forced merger of MSN/Live and Yahoo's services will be easy or difficult, but those who predict distraction and brain drain should remember that Ray Ozzie was the central factor in the IBM/Lotus acquisition that allowed continuity and pragmatics to preside over what turned out to be a successful combination. Notes and Domino achieved a critical mass in resources and seats that it needed to blunt the Y2K Exchange challenge, and IBM bought the time it needed to invest in open source and build out a platform for Global Services to ride on.

Similarly, Microsoft can use the Yahoo seats to deliver an 80-20 version of Office while financing the transition with improved response for brand advertising hung off of Yahoo media properties and rich media services such as Flickr. Banner ads don't attack Google's advertiser/relevance stranglehold, but they do pay for the migration to an on-demand Office clone and give Microsoft time to confront the real Google threat: control of an Internet operating system.

Where Windows achieved its lock-in based on control of the hardware base, an Internet operating system requires a different equation: the engagement of the user, or put another way, getting and retaining the attention of the user. This social contract is one where Microsoft has a fighting chance of success, and significantly, one where Google has its challenges. Recent attempts by Google to use data collected in Gmail as social graph gestures with Google Reader shared feeds underline how difficult it is to use data collected under one social contract to seed an emerging one.
The Internet operating system is more of a more open framework and set of services and APIs, not a proprietary walled garden (other than the precious, secret algorithms) similar to Windows. Combining Microsoft and Yahoo afford a chance – no certainty of victory – to "retain the attention of the user," as Steve said. And, if Microhoo can command the attention of a billion users the ads will follow.
The Microsoft-Google battleground is shifting. Google's approach is informed by its dominant search position. Microhoo would start from its stronger applications and communications services. But they are both heading to the same destination, as the brand and software stack that wins the hearts, minds, attention and wallets of a few billion Internet users.