Briefly this week, there was a glimmer of hope the euro would trade better. Looking at the weekly EUR/USD chart the trade yesterday showed some signs of attempting to penetrate the 1.2625 high for the past two weeks. Today the market has again turned down. At 1:00pm London time, the pair was weak, trading at 1.2455. Late in the session on a Friday, markets can have some erratic moves. A close under 1.24 would set the stage for a test of last week's low, under 1.2290.
Had the pair shown signs of strength, we were tempted to go home long but that trading plan has been dropped. A poor close might even bring an assault on the 1.21 area.
Looming over the immediate future of the euro, is the next chapter in the Greek saga. Next Sunday there will be another election which perhaps will determine the new Greek leader. Venizelos, the leader of the Pasok party, may emerge as the favorite as he claims he has the experience to negotiate with the troika. For the Greeks, the trick is finding a politician capable of reducing the severity of the austerity, but not to such an extent that payments from the bail out funds are aborted.
A cure to the Spanish banking crises does not appear to be forthcoming. Reports are scheduled to be released this week estimating the banking bail out costs. But as Market Watch pointed out this morning:
"The standard narrative states that Germany does not want to bail out troubled peripheral nations within the eurozone. The reality is that the more highly rated and larger eurozone members, Germany and France, may not have the necessary financial resources for the task.
German Gross Domestic Product is euro 2.5 trillion and its debt levels are around 80% of GDP. French GDP is euro 2.1 trillion and its debt levels are around 90% of GDP. Germany and France's greatest vulnerability is the large financial exposures arising from the current European debt crisis. Their exposures to the troubled peripheral economies are large."
The German and French are already committed to various bail out programs, and giving these countries the assignment of bailing out the recently downgraded Spanish Banks seems beyond the pale. Granted, the IMF may be willing to make some loans in return for assigning you gold as collateral, but there does not appear to be any quick solution to a Spanish bail out.
Should this become obvious next week, look for renewed pressure on the euro. We did have a rally, but that rally has been quite brief.
Click to enlarge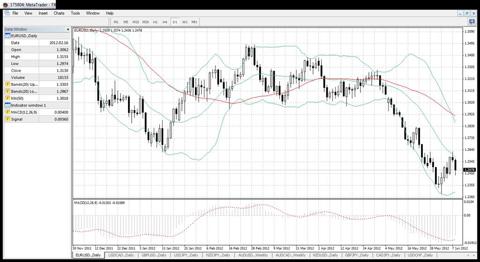 Disclosure: I have no positions in any stocks mentioned, and no plans to initiate any positions within the next 72 hours.