Despite all the variables moving in favor of bulls, natural gas prices gave up half their rally. We explain why.
Natural gas prices fell after the Energy Information Administration reported that inventories grew by 62 billion cubic feet last week, more than the 55 to 57 bcf that analysts had been expecting. Over the past few weeks, gas has given up approximately half of its recovery rally, from $1.90/mmbtu up to $2.75. Are prices poised to continue lower or is a rebound in the works?
NATURAL GAS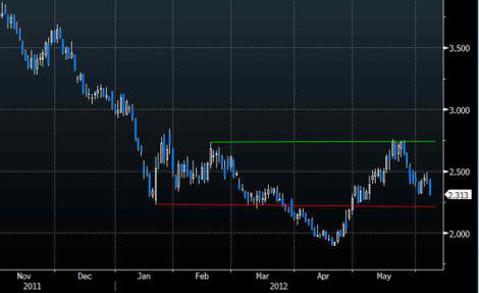 In our view, natural gas will remain trendless, though the $1.90 low in April will likely remain the bottom for this cycle.
Production is declining, the inventory surplus is dwindling and the rig count continues lower; these are all supportive factors. On the other hand, the storage surplus remains substantial and output has only fallen modestly thus far.
Last week's injection of 62 bcf was below both the year-ago build of 80 bcf and the five-year average build of 101 bcf. This pattern of lower-than-normal injections has been evident since late April and has helped reduce the inventory surplus.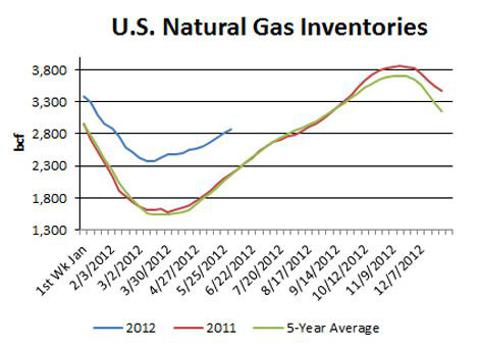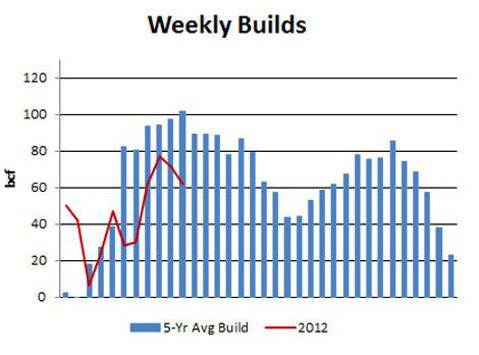 We've also seen Canadian inventories grow at a slower pace than normal, though the rate hasn't been as significant as in the U.S.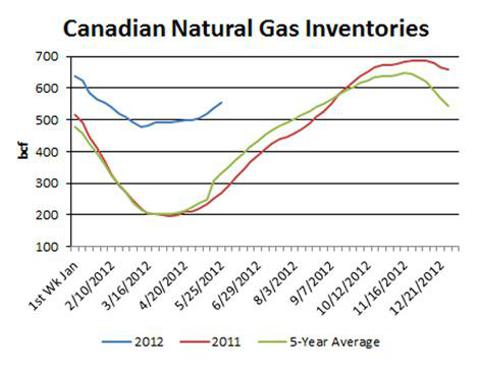 U.S. and Canadian inventories combined are now 972 bcf above the year-ago level and 930 bcf above the five-year average (calculated using a slightly different methodology than the EIA). Those surpluses are down from close to 1200 bcf at their peaks, but are obviously still substantial.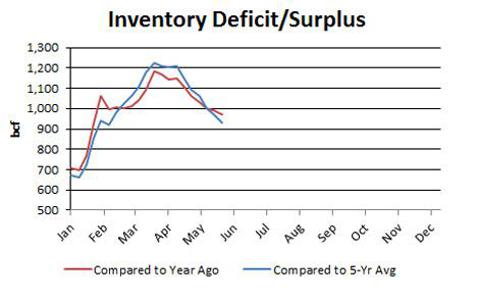 The pattern of smaller-than-normal injections must continue in order to rebalance the natural gas market. Prices between $2 and $2.75 have been effective in balancing the market; thus, we expect gas to trade choppily in that band until the start of winter or until we see more significant declines in U.S. output — whichever comes first. Speaking of which, the latest data from the EIA showed that U.S. gross natural gas production fell by 260 mmbcf/d in March after falling a revised 720 mmbcf/d in February. That brings the total decline since the January peak to nearly 1 bcf/d.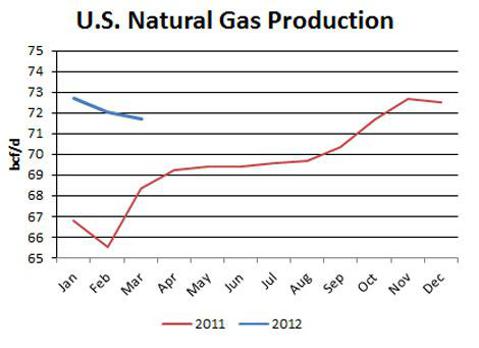 If rig counts are any indication, output will continue to decline. The number of rigs drilling for natural gas fell to a 13-year low at 588 last week, according to Baker Hughes.
NATURAL GAS RIG COUNT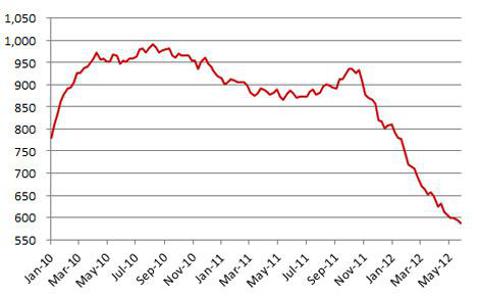 If and when natural gas production declines meaningfully, prices will be less dependent on coal-to-gas switching and may then rally. The latest data from the EIA showed that gas demand for electric generation was up a whopping 6.4 bcf/d, or 41 percent year-over-year, in March.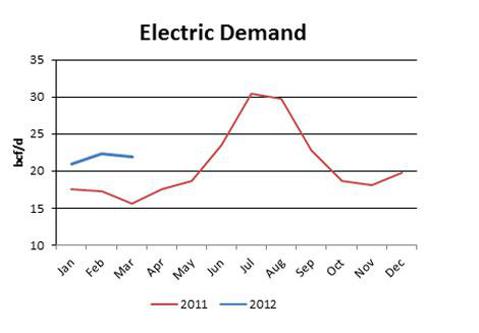 Bottom line: Expect prices to remain range-bound in the short term. A strategy of buying dips and selling rallies is suggested.
Disclosure: No positions