Drugstore.com (NASDAQ:DSCM), the number 1 online Health and Beauty site, would make a perfect fit for eBay (NASDAQ:EBAY). With a current market cap of $258 million, this site can be purchased for $500 million, a small amount to pay for a company that had positive Net Income for the first time last quarter.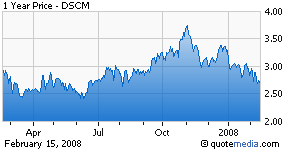 Although a loss is forecast for the first quarter of 2008, Drugstore expects anywhere from a loss of $1 million to a profit of $3 million. If eBay were to acquire Drugstore, they would easily achieve their goal of $3 million with plenty to spare. eBay can provide their sellers with reduced prescription plans, contact lenses, vitamins, etc. It is a win-win situation for both parties as Drugstore will receive plenty of online muscle and eBay will become the premier destination online for health and beuty supplies.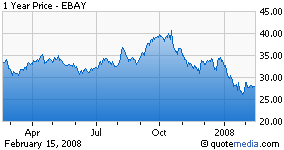 I don't understand why eBay spends more than $500 million alone in ad spending with Google (NASDAQ:GOOG). For all thoughts and purposes this money is wasted. When someone wants to go to eBay all they have to do is type in www.ebay.com. How difficult can this be? I have never gone to eBay through Google and neither have any of my other friends. eBay already has a foothold in classified listings, shopping, real estate, VOIP etc. Health and Beauty can and should be the next frontier. Are you listening, eBay?
Disclosure: Author has a long position in EBAY