Shares of Waste Management Inc (NYSE:WM) are down 12% over the past year. However, there are now three reasons to consider buying WM.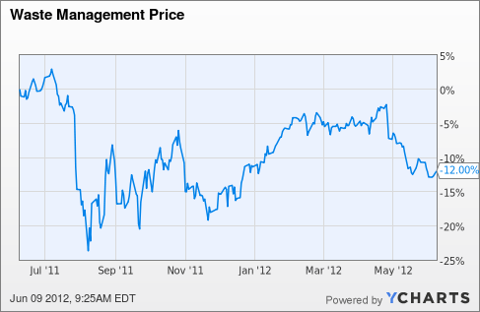 Click to enlargeWM data by YCharts
Options Activity
Option Monster reported on the high level of bullish options activity recently; 21,000 October 34 were purchased which was more than 10 times the previous open interest at that strike. Overall, call volume outnumbered put volume by a 15-to-1 ratio. The large trade of 21,000 calls likely represents institutional money. Institutional money is usually smarter, thus worth following. In summary, the recent options activity points to upside ahead for WM over the medium term.
Dividend
Currently, WM pays an annual dividend of 4.37% or $1.42 per share. This dividend yield is impressive considering the current yield on the 10-year U.S. Treasury note. As shown by the quarterly dividend history chart below, WM has shown a willingness to increase the dividend over time.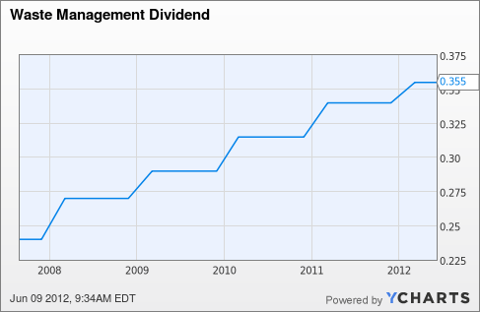 Click to enlargeWM Dividend data by YCharts
Recession Resistant Business
WM's business is recession resistant because even if the economy slows, trash still needs collected. However, an economic downturn will have some adverse effects on the volume of waste produced as construction waste slows. Given the current uncertainty over the macro outlook, it is wise to invest in companies that will be less impacted by macro trends.
Conclusion
While WM has not been a strong stock over the past year, there are now reasons to consider buying. The bullish options activity, solid dividend, and recession resistant qualities are all reasons to consider WM.
Disclosure: I have no positions in any stocks mentioned, and no plans to initiate any positions within the next 72 hours.