Shares of ZaZa Energy (NASDAQ:ZAZA) surged higher on Monday following news that ZaZa would end its partnership with Hess Corporation (NYSE:HES).
Click to enlarge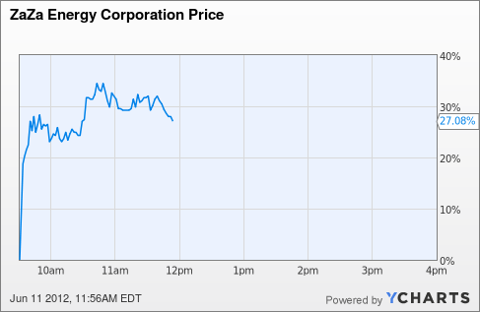 Click to enlarge
The terms
Hess and ZaZa will end their agreements in both the Eagle Ford shale and France's Paris Basin.
Hess and ZaZa will swap certain oil, gas, and mineral interests.
ZaZa 's holdings in the oil-rich Eagle Ford share will increase six-fold to 72,000 acres.
Hess has already paid ZaZa $15 million and will pay ZaZa another $70 million once the deal closes.
Volume
As I write this, midway through the trading session, ZaZa has already traded 1.7 million shares. The average 10-day trading volume for ZaZa is just 280,000 shares. Monday's volume may signal short-term capitulation to the upside, as it is many times the average volume.
Resistance
As seen in the chart below, ZaZa is now trading close to resistance levels hit earlier this year. While the stock may ultimately move through this resistance, the stock should consolidate for some time first.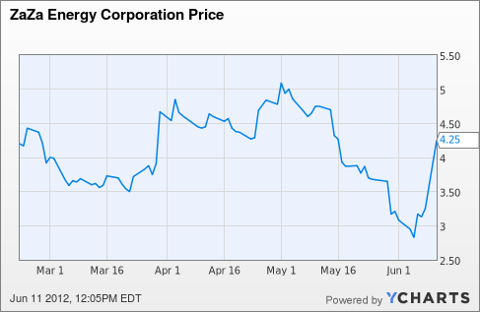 Click to enlarge
Oil Decline
The recent decline in oil prices is an important headwind when considering ZaZa . If oil prices continue to fall, investors will continue to sell oil stocks, including ZaZa .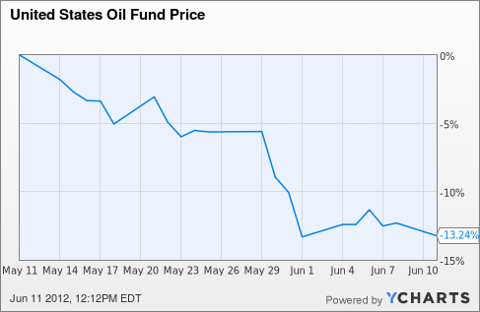 Click to enlarge
My Take
I would use Monday's move in ZaZa to take profits. The massive volume and sharp price move leads me to believe that some type of short-term buying climax has been reached. While the long-term story has improved significantly, I believe investors will have a chance to buy ZAZA on a pullback in the coming days.
Disclosure: I have no positions in any stocks mentioned, and no plans to initiate any positions within the next 72 hours.