Apple's (NASDAQ:AAPL) Worldwide Developers Conference (WWDC) in San Francisco stole the headlines on Monday. Not only was this CEO Tim Cook's first WWDC, but it was Cook's first real opportunity to be in the limelight since the company announced the iPhone 4S. As expected, the company mounted attacks on both Windows 8 (NASDAQ:MSFT) and Google (NASDAQ:GOOG). The company announced the release of Mountain Lion, iOS 6, and the new MacBook Pro -- the ultrabook killer. Evaluating competitive-analysis trends and structural shifts in industry dynamics remain core to our stock-selection process, the Valuentum Buying Index (white paper), which combines DCF valuation and relative valuation to arrive at an informed view of a firm's shares.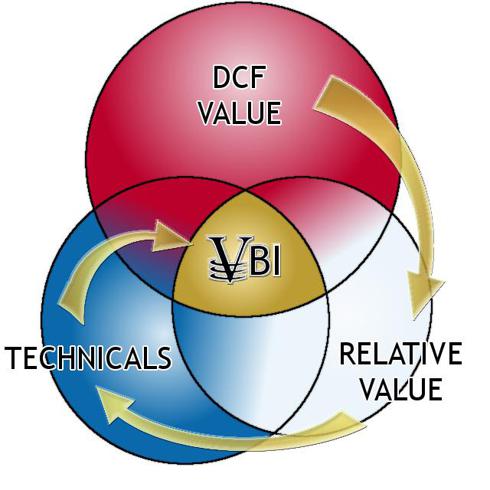 Click to enlarge
We'll start with Mountain Lion. This is the newest Mac operating system (also known as OSX 10) that seems, in our opinion, like a Windows 7-like upgrade. By this we mean that it's not a total redesign or brand new product, but rather it looks like an incremental improvement over its current system, Lion. We weren't surprised by the company's decision to make an upgrade available prior to the release of Windows 8, and we don't view this new operating system as a drastic departure from the previous iterations. For the first time in recent memory, Microsoft is pursuing a riskier strategy than Apple. As we've stated before, this could make such an event a watershed moment in both companies' history.
In addition to Mountain Lion, the company released iOS 6, which is the newest iteration of software available on iPhones and iPads. Unlike Mountain Lion, which is driven by several, small incremental improvements, we think iOS 6 is a real attack on Android. In his biography, Apple founder CEO Steve Jobs cited destroying Google as his top goal, and it appears as if the firm will remain true to that vision. Talking search and personal assistant application Siri is going to be available on the new iPad and it (or she) will be able to search sports, movie times, and Yelp (NYSE:YELP) reviews. All of these functions cut Google out of the process (and Bing, for that matter). Furthermore, iOS 6 now has a maps function, with turn-by-turn navigation voiced by Siri. This means that in time Google Maps and Garmin (NASDAQ:GRMN) products will no longer be the default map applications, and such a move provides yet another means for developers to sell apps within apps. Google, once again, is cut out of the Apple ecosystem. Unlike Android, which doesn't have much update functionality, every iPhone since the 3GS will experience the software upgrade. iOS 6 will also have improved Facebook (NASDAQ:FB) integration, which is a positive for the social networking giant.
What we found most interesting from the WWDC was the new MacBook Pro. We think most consumers will be very impressed by the machine. The firm switched to flash-based memory to improve efficiency, and the new machines will run on Intel Core i7 processors (NASDAQ:INTC), which are among the elite processors available. The new MacBook Pro is a direct attack on Ultrabooks, in our view, as the company emphasized the light, thin, and sleek design. The retina display added on to the new computers will provide consumers with a very powerful visual experience. Superior computing products could help drive market share gains that hurt Microsoft, Dell (NASDAQ:DELL), and Hewlett-Packard (NYSE:HPQ).
Ultimately, we think the developments from the WWDC show how aggressively Apple is fighting to defend its top spot in mobile and gain share in the traditional personal computing space. We think the mobile upgrade meaningfully hurts Google. Apple has been able to continuously upgrade its software to a high degree of success, as Google struggles to upgrade users across its dozens of hardware providers. Still, the valuations of Google and Microsoft remain attractive, and we expect upside from these companies despite Apple's ongoing long-term competitive threat (click here for our reports on Google and Microsoft). Apple remains a high conviction holding in the portfolio of our Best Ideas Newsletter, and we peg our fair value estimate north of $630 per share.
Disclosure: I have no positions in any stocks mentioned, and no plans to initiate any positions within the next 72 hours.
Disclaimer: Some of the firms mentioned in this article may be included in our actively managed portfolios.