Discover Financial Services (NYSE:DFS) recently announced that it will be entering the home loan origination business. Discover will be offering fixed and variable-rate mortgages to consumers.
This is a good move by Discover, primarily because of the strength of the mortgage business recently - not to mention the origination fees the banks have been collecting by originating mortgages. At the end of 2011, bank origination profit from mortgages rose 377% and banks made an average profit of $1,263 on each loan in Q3 of 2011.
With mortgage rates so low, the volume of loans has increased thus causing the originating banks to collect a large amount of fees. In addition, refinancing activity has increased due to HARP.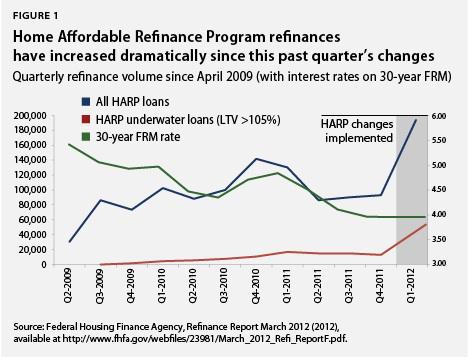 Currently, Wells Fargo (NYSE:WFC) controls the most home loan business and believes that market share can easily rise as competitors continue to drop out.

Discover will not be able to achieve the size of Wells Fargo, but its important to note that there is room for market share in the business due to the lack of strong competitors. With Wells controlling 1 in 3 mortgages, the other 2/3 comes from smaller competitors, many which are cutting back on home loans.
Discover is coming into the origination business at the right time. It will be easier for them to take market share in a business that has enjoyed fairly decent margins. The amount they collect from origination fees alone will add to the bottom line.
Disclosure: I have no positions in any stocks mentioned, and no plans to initiate any positions within the next 72 hours.