Many hotel REITS overextended themselves and lost billions of dollars as the industry collapsed in 2008 and 2009. One such company is Felcor Lodging Trust (NYSE:FCH), which owns 70 hotels and resorts throughout the United States. The company was slammed in 2007-2009 as they posted huge losses and write downs. The company went from over $28/share to a low of just $0.66. Now, 3 years after the bottom, management seems to be getting their act together and turning the company around. Since May 2nd, multiple executives have bought more than 730,000 shares in 70 transactions.
FCH is in the midst of selling assets, paying down debt, and repaying accrued dividends to preferred shareholders. The company re-started dividend payments to preferred shareholders in 2011 and still are in arrears on $67.7M. On June 4th, 2012, FCH completed the sale of 6 hotels for $103M, of which $30M will be used to pay preferred shareholders dividends. Management has laid out a plan to continue selling non-core assets, and by the end of 2012 they will have paid the remaining accrued dividends to preferred shareholders.
The company has shown encouraging results, as Revenue Per Available Room (RevPAR) has begun to increase in 2012. On May 1st, the company said it expected same-store RevPAR to increase 5-6% for 2012. This should increase even more in 2013 when renovations and remodeling of several hotels are complete. The company expects adjusted EBITDA of $192-206M in 2012, and Adjusted FFO of $.18-.28. Adjusted FFO is a better tool to measure how a REIT is doing than earnings per share (NYSEARCA:EPS). Adjusted FFO, or Adjusted Funds From Operations, means taking Net Income and adding back Depreciation/Amortization, subtracting gains from sales of real estate, and then subtracting capital expenditures. This allows investors a more accurate picture of how a REIT is doing and the sustainability of its dividend. FCH currently doesn't pay a dividend because it is paying down debt and accrued dividends to preferred stock, but management has set a plan to pay a dividend by the end of 2013 to common shareholders.
There seems to be value that management can unlock as the company continues its turnaround. Renovating and updating their hotels and resorts is a smart long-term investment and will help the prospects of this REIT. As prospects brighten over the next 12 months for FCH, investors are likely to start buying shares when they see a dividend for the commons stock on the horizon.
Investors who are looking for a more stable hotel REIT should look at larger companies with better balance sheets that also pay a dividend. These more stable REIT's are likely to offer smaller upside compared to FCH, but they also offer less risk. These other competitors include:
DiamondRock Hospitality (NYSE:DRH)-owns a portfolio of 26 hotels and resorts that contain 11,828 guest rooms. Most are managed by a third-party such as Marriott, Starwood, or Hilton. The company pays a 3.2% dividend yield.
Host Hotels (NYSE:HST) owns and operates 121 hotels including: the Ritz-Carlton, Fairmont, Four Seasons, The Luxury Collection, St. Regis and W. The company pays only a 1.56% dividend yield, which will likely grow significantly in the next 12 months.
LaSalle Hotel Properties (NYSE:LHO) primarily buys, owns, redevelops and leases full-service hotels located in convention, resort and major urban business markets. The company owns interests in 37 hotels with over 9,800 guest rooms located in nine states and the District of Columbia. LHO pay a 2.95% dividend yield.
Pebblebrook Hotel Trust (NYSE:PEB) acquires and invests in hotel properties located primarily in United States cities, with an emphasis on the coastal markets. The company owns interests in 20 hotels, including 14 wholly owned hotels, with a total of 3,812 guest rooms and a 49% joint venture interest in six hotels with 1,733 guest rooms. PEB also pay a 2.2% dividend yield.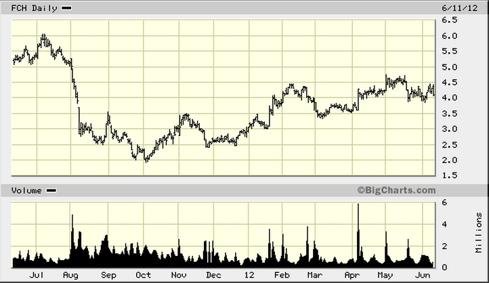 Disclosure: I have no positions in any stocks mentioned, and no plans to initiate any positions within the next 72 hours.