Buy the perceived best, or own them all -- that's the choice one makes between active and passive portfolios. In this article, we examine the active choices for energy master limited partnerships made by Energy Income Partners from the list of 50 MLPs in the Alerian MLP index.
Energy Income Partners ("EIP") energymlp.com is a specialist manager in Westport, Connecticut that, as the name implies, invests in income producing energy securities -- not just MLPs, but including them among other types. The Alerian MLP index is tracked by AMJ, the JP Morgan ETN.
The CEO at EIP is James Jarvis Murchie. His experience includes time at British Petroleum (beginning in 1982), Sanford Bernstein, Tiger Management, Lawhill Capital and Energy Income Partners (since 2003). His associates in portfolio management have similar work histories.
EIP is unavailable to the vast majority of retail investors on a practical basis, because their minimum account size is in the millions. That's too much for most individuals, and when that much is dedicated to just one asset category, the effective total investor portfolio size is much larger.
First Trust will very shortly launch an energy infrastructure ETF managed by EIP, so their active management will become available to retail investors. The ETF is expected to have the symbol "EMLP" and to carry a 0.95% management fee.
Because ETFs are registered investment companies they are subject to regulation on portfolio composition, EIP may or may not be able to construct the ETF in the precise same way as they structure private accounts. However, a look at their energy MLP selections versus the full Alerian MLP index may provide insight into the coming ETF, or provide ideas for do-it-yourself investors for individual MLP selections.
EIP's March SEC 13F filing showed $1.43 billion of assets under management. A substantial part of that was US MLPs.
We identified the 27 MLPs they hold that are also in the 50 that are part of the Alerian MLP index, and show in Figure 1 those that they hold and those that they have chosen not to hold. The X's in the EIP column are reported in the EIP 13F and the X's in the AMJ column are the members of the Alerian MLP index.
Data was derived from various sources ranging from May 31 to June 15, with most from June 8 to June 15.
Figure 1: MLP Holdings of EIP versus AMJ
| | | | |
| --- | --- | --- | --- |
| Symbol | Symbol Name | EIP | AMJ |
| KMR | Kinder Morgan Management LLC | X | X |
| EPD | Enterprise Products Partners LP | X | X |
| MMP | Magellan Midstream Partners LP | X | X |
| PAA | Plains All American Pipeline LP | X | X |
| NS | NuStar Energy LP | X | X |
| SXL | Sunoco Logistics Partners LP | X | X |
| BPL | Buckeye Partners LP | X | X |
| TCP | TC Pipelines LP | X | X |
| EPB | El Paso Pipeline Partners LP | X | X |
| TGP | Teekay LNG Partners LP | X | X |
| ETE | Energy Transfer Equity LP | X | X |
| NSH | NuStar GP Holdings LLC | X | X |
| APU | AmeriGas Partners LP | X | X |
| WPZ | Williams Partners LP | X | X |
| OKS | ONEOK Partners LP | X | X |
| ARLP | Alliance Resource Partners LP | X | X |
| SEP | Spectra Energy Partners LP | X | X |
| NRP | Natural Resource Partners LP | X | X |
| ETP | Energy Transfer Partners LP | X | X |
| EEP | Enbridge Energy Partners LP | X | X |
| KMP | Kinder Morgan Energy Partners LP | X | X |
| AHGP | Alliance Holdings GP LP | X | X |
| PVR | Penn Virginia Resource Partners LP | X | X |
| WES | Western Gas Partners LP | X | X |
| NRGY | Inergy LP | X | X |
| EVEP | EV Energy Partners LP | X | X |
| SPH | Suburban Propane Partners LP | X | X |
| LINE | Linn Energy LLC | | X |
| MWE | MarkWest Energy Partners LP | | X |
| RGP | Regency Energy Partners LP | | X |
| NGLS | Targa Resources Partners LP | | X |
| CPNO | Copano Energy LLC | | X |
| BWP | Boardwalk Pipeline Partners LP | | X |
| GEL | Genesis Energy LP | | X |
| DPM | DCP Midstream Partners LP | | X |
| VNR | Vanguard Natural Resources LLC | | X |
| TOO | Teekay Offshore Partners LP | | X |
| BBEP | BreitBurn Energy Partners LP | | X |
| CHKM | Chesapeake Midstream Partners LP | | X |
| LGCY | Legacy Reserves LP | | X |
| CLMT | Calumet Specialty Products Partners LP | | X |
| FGP | Ferrellgas Partners LP | | X |
| EXLP | Exterran Partners LP | | X |
| NMM | Navios Maritime Partners LP | | X |
| MMLP | Martin Midstream Partners LP | | X |
| XTEX | Crosstex Energy LP | | X |
| PNG | PAA Natural Gas Storage LP | | X |
| CMLP | Crestwood Midstream Partners LP | | X |
| PSE | Pioneer Southwest Energy Partners LP | | X |
| QRE | QR Energy LP | | X |
Relative Performance
Using Principia data through May 31, the EIP MLPs held in their current weights from the beginning of a 3 year period and rebalanced monthly would have outperformed AMJ by 110 basis points annually over three years, 388 basis points over one year and by 119 basis points over three months.
These data compare AMJ, which has an 85 basis point management fee, to the EIP list without a management fee. Once you apply a management fee to the EIP MLP list, the relative performance narrows considerably.
As a "control" in the review, we created two other equal weighted portfolios containing the top 5 and top 10 MLPs in the EIP 13F filing. Here is how they did:
The top 5 equal weighted outperformed AMJ over three years by 147 basis points, by over 1 year by 1,299 basis points, and for three months by 334 basis points.
The top 10 equal weighted outperformed AMJ over three years by 117 basis points, over one year by 621 basis points, and three months by 161 basis points.
A First Trust/EIP Closed-End Energy Income Fund

EIP also manages an energy closed end fund (NYSEMKT:FEN) for First Trust. That fund is a different kettle of fish from the ETF that First Trust will introduce, and is not similar to anything that the vast majority of individual investors might attempt. That makes it less useful in an active versus passive comparison. The fund is a C-corp, which has a different tax treatment than an ETF. It is leveraged and writes calls, as well as having long MLP and other types of energy company securities. Last, the fund has high expenses for management, trading, interest and corporate taxes. It has not outperformed AMJ, but they are pursuing different objectives. We think mentioning the closed-end fund is necessary, but we discount its utility in this discussion.

This chart shows the ratio of the performance of FEN to AMJ in the top panel since the stock market bottom in 2009, and also the performance of FEN, AMJ, and the S&P 500 (NYSEARCA:SPY) and investment grade corporate bonds (NYSEARCA:LQD) in the bottom panel.
Figure 2: Portfolio Weights
The portfolio weights for the EIP list of MLPs is the weight that they have to the total of all MLPs that intersect with the Alerian index. Those weights are not the weights those MLPs have in the total EIP portfolios, which is a larger pool of assets. The weights for AMJ are the weights reported for the index by Alerian.
The MLPs are listed in descending order by weight for EIP and then for those of the Alerian index that are not in the EIP portfolio, which are also listed in descending order by weight.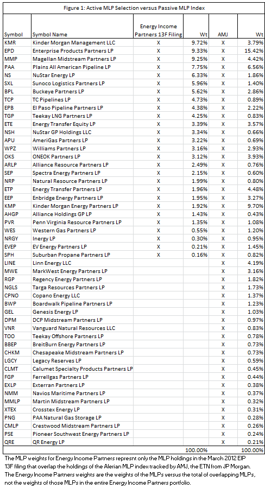 Figure 3: 5-Yr Total Distributions / 5-Yr Total CFO, Yield and Yield to 5-Yr Average Yield
This figure shows the ratio of the sum of distributions for the past 5 fiscal years to the sum of cash flow from operations for the past 5 fiscal years. If this ratio is 1.00 or less, then the MLP funded the distributions out of operations. If the ratio is greater than 1.00, then the MLP used either loans or asset sales to fund part of the distributions.
This is important, because high yields and total return outperformance is one thing, but doing so with good operational coverage of distributions is another -- something that relates to the concept of margins of safety.

Figure 4: Solvency Indicators
The Quick Ratio and the Current Ratio indicate the short-term solvency. The total debt to assets and the times interest earned are indicators of long-term solvency.
These are also related to margins of safety.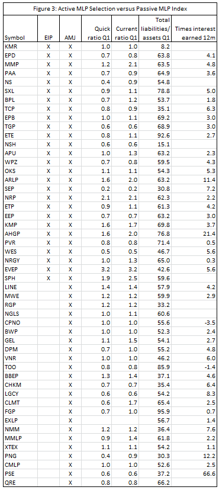 Figure 5: Growth and Projected Price Recovery From Distributions
This figure shows the 5-year growth rate of distributions and of revenue.
The last column makes a simplistic calculation of possible price recovery over the next 5 years through distributions that the growth rate might suggest.
The calculation uses the lesser of the 5-year growth rate of distributions and sales as the compound growth rate for future distributions. It begins with the current distribution rate and adds to that the next four years compounded at the assumed future distribution growth rate. This is an arbitrary construct that should be taken with a degree of skepticism, but it is better than making no comparison at all.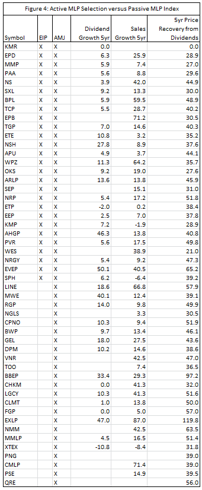 Figure 6: Yield and Traditional Valuation Multiples
This figure presents P/B, P/S, trailing P/E, estimated P/E, PEG ratio, and Yield.
The P/E and PEG multiples are probably not useful for a security that has heavy depreciation and makes distributions based on cash flow. Nonetheless, you will encounter this data elsewhere, so we include it here.
The same can be said for P/B. Since some MLPs may have a larger portion of recently added assets than others, and with heavy depreciation, we would put low consideration on P/B.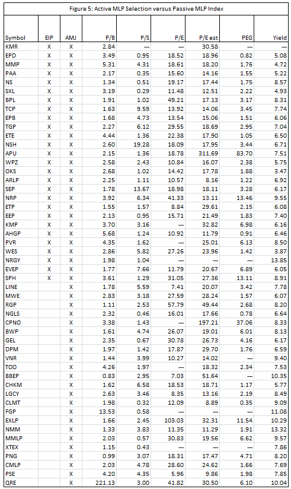 Figure 7: Ratio of Valuation to Current Price
This figure presents:
the ratio of the valuation based on the current yield versus the average yield,
the ratio of the valuation based on the current price to sales ratio versus the average price to sales ratio, and
the ratio of the "Street" consensus 12-month target price to the current price.
These are also arbitrary constructs, but they may provide some relative value indications.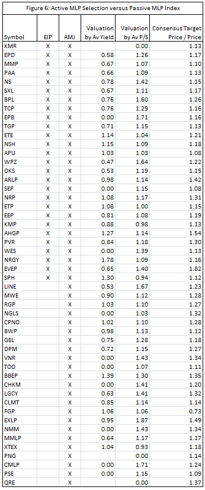 This data will probably be of more use to do-it-yourself investors who intend to create their own MLP portfolios than to those who may consider investing in the new First Trust ETF. The new ETF will utilize a wider range of securities than just MLPs, so we will all have to wait for it to launch to see how it does. However, for those investors who own individual MLPs, the EIP picks may provide valuable perspective in the selection process.
Our most recent MLP article discussed MLPs outperforming equity REITs.
Disclosure: QVM has positions in AMJ, TCP, SPY and LQD as of the creation date of this article (June 18, 2012).
General Disclaimer: This article provides opinions and information, but does not contain recommendations or personal investment advice to any specific person for any particular purpose. Do your own research or obtain suitable personal advice. You are responsible for your own investment decisions. This article is presented subject to our full disclaimer found on the QVM site available here.