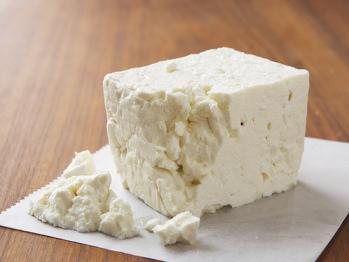 A decade ago, the corporate world was filled with expressions and concepts that highly paid consulting firms had convinced them held the keys to understanding their past failings and succeeding in the future competitive landscape.
Breaking out of the box, shifting paradigms and breaking down silos were all mantras of that era that had adherents expressing the same kind of fervor as for long established religions.
The European Union is an example of individual nations escaping their silos and seeking common purpose in an attempt to make the whole greater than the sum of its parts.
I don't really know what those same consultants would now say about the EU as it confronts its biggest challenges; the component members.
If you watch CNBC, you may have heard the word "Eurosis." Although I get no royalties, I was the lucky winner of their contest to find a new word for 2012, replacing "Hopium".
I must say that for the first 3 months of this year, it really didn't look as if "Eurosis" was a very good choice, but lately, it's been the only story that matters and it just keeps evolving.
As we begin another week of trading (June 18-22, 2012) and new option cycle, my weekly outlook has been on a roller coaster ride.
A few weeks ago on the heels of a nearly 300 point loss on a Friday, I received some solace from knowing that for the past year, a triple digit loss on a Friday had no predictive value for the coming Monday. However, by the same token, a triple digit gain had no value, either.
After two weeks of irrational gains, I'm still baffled as to why the market closed on its highs on Friday, as the financial world awaited the voting results from Greece, a country with the same economic output as Indiana. Whatever happened to the concept of not being long stocks going into a weekend of uncertainty?
As opposed to Italy, which is next in line for rattling the markets, Greece has little to offer the world, besides tourism and buildings without drywall. High fashion, fast cars, great food and wine? Not really, but they can stuff those silos with feta and some recently fashionable yogurt, that's more likely to be made in New Jersey than Athens. Either way, the outcome is bound to be rancid.
The conventional wisdom is baffling.
Talking Heads have created a positive market scenario regardless of what happens in the Greek elections. Anti-bailout parties win and the EU is at risk of losing the birthplace of democracy and dysfunction. The Greek banking system dissolves as the returning drachma plunges in value and perceived wealth is lost. Somehow, that's a good thing. I still don't understand the reasoning on that one.
The pro bail-out party wins and ECB intervention creating liquidity is likely. At least I understand that, as the markets love liquidity, as do the precious metals markets.
What is baffling is that there is consensus. That can never be a good thing.
Last week, we were entering the market with great expectations, as word came out of a bail out of the Spanish banks. Prior to the market's open I sent subscribers an SMS message that focused on Goldman Sachs' belief that the size of the proposed Spanish bailout was inadequate and that I expected a fade of any gains.
Great, so it worked out just like I had thought, but what I hadn't counted on was the market strength for the rest of the week, particularly on Thursday and Friday (June 14 and 15, 2012) when the markets just would not let go of their gains.
From a pragmatic perspective, what that meant was that the call positions I had sold on a number of holdings were assigned after having gotten relatively paltry premiums for them. I was also unable to rollover some other option positions in an effort to take advantage of market strength while they were still below their strike prices on expiration day.
With assignment, I will have approximately 20% of my portfolio in cash awaiting reinvestment. On those kind of days, I love seeing the market open with a downdraft and I especially welcome the opportunity to repurchase shares lost to assignment. Of course, a downdraft also makes the weekly picks less expensive.
Although I have my picks for this week, I have more than the usual trepidation and would be extremely sensitive to market direction before sending Trading Alerts.
As always, I put the picks into three categories: Traditional, Momentum and Double Dip Dividends. (See this week's selections in detail)
This week's traditional stocks are fairly mainstream, but with one controversial position, Chesapeake Energy (NYSE:CHK).
There's not much reason to recount Chesapeake troubles and my opinion on the situation wrought by its CEO, Aubrey McClendon. I purchased additional shares last week to replace the ones assigned the previous week. WIthin the last 15 minutes of trading, as they were hovering at $18, I bought back the call options I had sold for a few cents and instead of selling only the next week's call option, I sold some of the monthly variety, something I rarely do, but it offered a 7% premium.
Although financials had a good week, I think that Wells Fargo (NYSE:WFC) missed some of the love and is due for some.
Comcast (NASDAQ:CMCSA), although among my least favorite service providers of any company in the world,will be going ex-dividend in two weeks and offers a decent option premium, although, sadly only of the monthly variety.
This week, the Momentum picks are examples of restored grace. As Green Mountain Coffee Roasters (NASDAQ:GMCR) has dipped below $20, it's beginning to look appealing to me once again, either as an outright buy and sale of call options or as a sale of put options.
Facebook (NASDAQ:FB), too, appears to have found some footing and is starting to make itself heard with regard to where fault, if any, may reside before, during and after its IPO. As with Green Mountain, you can make the case for either share purchases of put sales.
Finally, Freeport McMoRan (NYSE:FCX) can be one of the most satisfying or frustrating of holdings. Back in the days before there were weekly call options, you could easily sell and then buy back monthly calls on Freeport on an intra-day basis and keep yourself busy all month long. It's been in the doldrums of late, but I believe has been disproportionately hit over gold prices.
This week's Double Dip Dividend picks are without much conviction.
I do like General Electric (NYSE:GE), which goes ex-dividend on June 21, 2012, but is closing in on its 52 week high.
Safeway (NYSE:SWY) just offers a good combination of option premium and dividend, while I believe offering upside potential on its shares. It goes ex-dividend on June 19, 2012.
Traditional Stocks: Chesapeake Energy, Comcast, Wells Fargo
Momentum Stocks: Green Mountain Coffee Roasters, Facebook, Freeport McMoRan (Choice of selling puts or purchasing shares on GMCR and FB)
Double-Dip Dividend: General Electric (June 21, 2012); Safeway (June 19, 2012)
Remember, these are just guidelines for the coming week. Adjust accordingly and you'll have the makings of a healthy income stream for the week with reduced risk.
Disclosure: I am long CHK, GMCR, FB, FCX.
Additional disclosure: I may initiate positions in GE, WFC, CMCSA, SWY in the coming week