Natural Gas (NYSEARCA:UNG) prices are a larger player in the US economy than most people think. Twenty-one out of the 50 states have de-regulated electricity and natural gas markets. The price of electricity in these markets is computed by the equation:
Natural Gas Price + Heat Rate + Market Adder = Electricity Price
The Market Adder factor is determined by the electricity supplier and utility companies; it is basically an added charge for transferring electricity to the consumers. To a consumer, the factors which matter for computing the cost of electricity are the Heat Rate and the Natural Gas Price. These two numbers fluctuate throughout the year, and can be purchased to form a forward hedge. In other words, if you watch the Heat Rate and Natural Gas Prices every day, like I do, you can lock up the cheapest rates for your next electricity contract.
Electricity cost is a consistent operating expense for all companies, and for some, that expense can be very large. A 24 hour data center or a freezer storage warehouse are two examples of companies with extremely high energy expenses. This is where the price of natural gas becomes an active participant in the US economy. The logic follows, that the more expensive the Natural Gas, the higher the cost of doing business, and vice versa. So right now while prices are low, American businesses in deregulated markets are enjoying lower operating costs than they previously have. Companies located in these areas can take advantage of these cheap rates by hiring an energy consultant, like me, or a procurement specialist.
If the regulation in New York succeeds, and thereby, limits the fracking opportunity by around 50% in the state, there could be a rise in Natural Gas prices. The rise, in turn, will impact regulated energy markets and unprotected energy consumers in deregulated markets. Those impacted will see their operating costs increase and their profit margins fall.
In short, an investor who wants to profit from this situation should closely watch the decision in NYC. If the regulation is passed, it could be used as precedent for wider regulation throughout the country. So to profit from this situation, use the NYC decision as a trigger for your strategy. I suggest a long position in Natural Gas and a short position on companies which have power as a significant portion of their operating expenses. They will see their growth stymied by tighter margins. One example is Equinix (NASDAQ:EQIX), which is a huge datacenter company.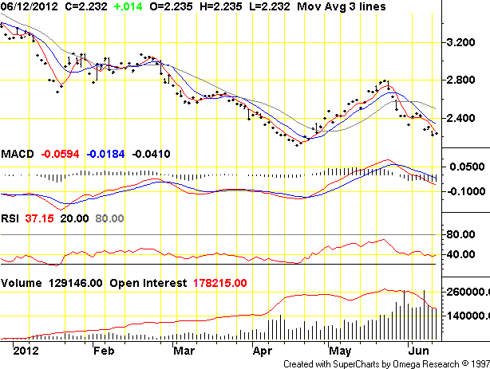 Click to enlarge
Disclosure: I have no positions in any stocks mentioned, and no plans to initiate any positions within the next 72 hours.