This article focuses on the utilities sector of the stock market. It is just one article in a series of sector articles. (Please see the table below). My intent is to share a mini-perspective on how I go about identifying future profitable investments. Profiting conservatively in the stock market is a common goal for all investors. My work is an analytic process that has been successful for both my clients and me for over 50 years.
My quest is to identify the companies with the highest prospect of being the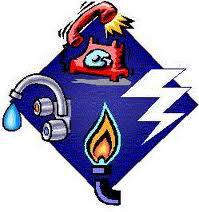 profitable, and lowest risk / reward threshold for the coming months. Remember, this stock market has a cycling and ever-changing venue. The same-old companies are no longer repeatedly the leaders, year after year. For me, that means I have to dig deeper to find gold and work harder to secure the consistent profits we all are seeking. Just so you know; I love this work, I always have and always will.
Identifying the future profitable component stocks of a sector is a simple process. Most likely, you have heard these words used many times in financial articles. I focus my attention on these words, and call them, " my three Ws." These three words are: What, When and Why. The components of my analytics are the companies within these sectors. Like in all sectors, each company in the utility sector belongs to an industry group. By valuating the component companies within each industry group I can affirm and/or discard both industry groups and companies. I keep doing this analytic process until I have identified the very best candidates for buying. The same valuation process works just as well if we are seeking to identify companies for short sale. This work provides me with an excellent list of fundamentally sound candidates for investments. This is fundamentally the key to the important question of "what?"
Experienced technical analysis is the key to the important question of "when?" The 'when' always depends on the current (bullish or bearish or neutral/transitional) cycle of the stock market itself. Investing in the best companies in a bearish cycle is just plain foolish. And, shorting a company in a bullish cycle is just plain stupid. I apologize to you if my candor is a bother.
Now, with a little guidance and few more analytic tools, we can begin on a path of enjoying consistent annual profits.
Over the coming months, I will repeat this article on the utilities sector from time to time. I will offer updates, i.e. Alerts (for buying) and Warnings (for selling) for the companies listed below. The companies are a representative group of the large-cap utilities companies that should be familiar to all.
These 'large-cap' companies have competitors within their industry group that are what I call, second-tier companies. These second-tier companies often have better valuations and a lower risk/reward factor to work with. So, these top-tier companies always lead me to excellent second-tier companies that I recommend for buying to my clients. Obviously, I am seeking very poor second-tier companies when I am in a bearish stock market environment.
I mentioned my three "Ws" above and still have not mentioned the why? 'Why' is a kind of conformation for me, that all this analytic effort is correct and accurate. If I cannot answer the questions of 'why' this company is a low-risk and potentially profitable investment, satisfactorily to myself, I will not recommend it as a buy or short sale to my clients.
The first obstacle is whether the company that valuates well is currently technically a buy, sell or hold? Now we are back to the "when" in investing

wisely. In my work, that question is also rather easy to answer. Unfortunately, I have found that few investors have the patience and discipline to hold cash in their portfolio. Waiting, sometimes for weeks for a company to be ripe for buying is not easy for most investors.
You may want to refer to my Instablog article on "My Rotation Model."
Sectors: Ranking & Direction
ETF & Symbol

Ranking ( 60 - 100 ) & Direction (ascending / status quo / descending)

Most Recent Article

Basic Materials SPDR (NYSEARCA:XLB)

(( Click (chart) for a 15-year chart)

72 - - descending

Coming Soon

Energy SPDR (NYSEARCA:XLE)

(( Click (chart) for a 15-year chart)

74 - - descending

Coming Soon

Financial SPDR (NYSEARCA:XLF)

(( Click (chart) for a 15-year chart)

76 - - descending

Last Week's - article

Industrials SPDR (NYSEARCA:XLI)

(( Click (chart) for a 15-year chart)

80 - - descending

This Week's - article

Technology SPDR (NYSEARCA:XLK)

(( Click (chart) for a 15-year chart)

80 - - descending

Coming Soon

Consumer SPDR (NYSEARCA:XLP)

(( Click (chart) for a 15-year chart)

81 - - descending

Coming Soon

Health Care SPDR (NYSEARCA:XLV)

(( Click (chart) for a 15-year chart)

78 - - descending

Last Week's - article

Utilities SPDR (NYSEARCA:XLU)

(( Click (chart) for a 15-year chart)

72 - - descending

You are reading it!

Gold SPDR (NYSEARCA:GLD) / Silver iShares

(( Click (chart) for a 20-year chart)

78 - - descending

Last Week's - article
These rankings are conservative but the word "descending" should get your attention.
If you are an investor who is seeking dividend or monthly income, my work will help you meet your objectives of both income and modest growth. Often you receive your dividend check, and the company price is 'descending.' I suggest collecting dividends in one hand and losing price per share value, on the other hand, is just like shooting yourself in the foot! Your inquiries are welcome.
Global Economic Crisis - - (mini-tutorial on when it all started)
Few investors understand that this thing is global. It is definitely not just Greece and Europe. The world economies are in more economic peril than you might think. The Global economic decline has been in process for longer than many people believe. It will continue for the foreseeable future and have a lasting effect on generations to come.
It was too subtle to recognize in the late 1990s when the first bubble broke, and the stock market lost 50% of its value. Economists and the financial gurus first recognized the problems in the middle of 2007 and into 2008. Since then, and around the world, stock markets have fallen, large financial institutions have collapsed or been bought out, and governments in even the wealthiest nations have had to come up with rescue packages to bail out their financial systems.
On the one hand, many people are concerned that those responsible for the economic problems are the ones being bailed out. On the other hand, the global financial meltdown has affected the livelihoods of almost everyone in an increasingly inter-connected world. The problem could have been avoided if ideologues supporting the current economics models weren't so vocal, influential and inconsiderate to others' viewpoints and concerns.
Following a period of economic boom, a negative financial bubble (global in scope) has now exploded.
A collapse of the U.S. sub-prime mortgage market and the reversal of the housing boom in other global economies have had a ripple effect around the world. Furthermore, serious weaknesses in the global financial system have surfaced. Many financial products have become so complex and twisted, that the system has begun to unravel, and trust started to fail.
Eight Valuation Criteria with their Status on the Utilities Sector
| | |
| --- | --- |
| Valuation Criteria | Status |
| Earnings Growth: | The Utilities sector earnings peaked at in 2010 and have declined ever since. |
| Price per Share: | It recovered from devastating losses beginning in 2008. The recovery 2009 to date is less than its value peak in 2007 and declining. My forecast: Down again for the foreseeable future. Utilities have fallen by over 10% since early 2010. |
| Forward Earnings: | The Utilities sector is flat to slightly up for the foreseeable future. |
| Forward Revenues: | The Utilities sector revenues are continuing to decline from 2010. |
| Forward Profit Margin: | Profit Margins have turning over the top since early 2011. |
| Forward Price / Earnings Ratio: | P/Es are on the decline since 2010 and have turned down again. |
| Long Term vs. Short Term Earnings Growth: | Longer term is flat, but the Short term has been declining since early 2011. |
| PEG Ratio: | Utilities sector PEGs are currently under 1.0 and falling. |
Valuation analytics is a time-consuming part of a financial analyst's day. However, the rewards far exceed the long hours and is necessary if you are seeking consistent annual profits.
Valuation Analytics Table - - Large Cap - Utilities (Electric / Gas / Water) Companies
Symbol

Price

Valuation Divergence (%)

Six Months - One Year Projected from a Mean - Sigma and from the next Bullish or Bearish Inflection Point.

(these are averaged for all companies and conservative numbers )

Guidance

(My General Remarks for the Utilities Sector are: I never invest when the trend is against me. Currently, the trend is bearish; therefore, in many good valuations, I prefer holding cash. )

Southern Company (NYSE:SO)

((Click (chart) for a 20-year chart)

$48.00

Hitting new highs therefore no valuation calculation can be made at this time.

SO is very over-bought and carrying a lofty PEG. Time will determine if a warning is in order.

Exelon Corp. (NYSE:EXC)

$37.40

Minus - 14+%

EXC has been in a down trend for over 6 months. Another pull back is highly probable in the near-term.

Duke Energy Corp. (NYSE:DUK)

$23.30

Hitting new highs therefore no valuation calculation can be made at this time.

DUK is very over-bought and carrying a lofty PEG. Time will determine if a warning is in order.

Sempra Energy, Inc. (NYSE:SRE)

$68.00

Hitting new highs therefore no valuation calculation can be made at this time.

SRE is very over-bought and carrying a lofty PEG. Time will determine if a warning is in order.

OKEOK, Inc. (NYSE:OKE)

$43.00

Minus - 17+%

OKE is further along in its topping of price per share. Moving to cash would be prudent at this time.

Am. Water Works, Inc. (NYSE:AWK)

$34.00

Minus - 15+%

AWK technically looks a lot like OKE. Earnings growth will be on the decline for the next several years. This is a warning!

Aqua America, Inc. (NYSE:WTR)

$41.00

Hitting new highs therefore no valuation calculation can be made at this time.

WTR is very over-bought and carrying a lofty PEG. Time will determine if a warning is in order. Earnings growth will be on the decline for the next several years. This is a warning!
Market Status
For the general market, I use the New York Composite Index and the Nasdaq Composite Index. Both are represented well by their respective ETFs: for the NY, it is the SPDR S&P 500 (NYSEARCA:SPY) and for the Nasdaq, it is the PowerShares QQQ Trust (NASDAQ:QQQ).
Whether I am looking at a commodity or the general market, I am most interested in the identification of the ever-cycling bullish and bearish inflection points.
In my work the identification of bullish and bearish inflection points is of critical importance. Because this is so critical, I also emphasize and use market "breadth" indices. Breadth does not have a tracking ETF; therefore, it was necessary to create my own excel charts.
These two indices, backed up with 'breadth,' is the foundation for my technical analysis. An axiom for the general market says: "the direction (trend) of the general market has a 60% influence on security's profits or losses." The following two charts (long and short-term) include SPY, QQQ and two of the companies presented in this article. I hope you can understand why this analytic exercise is so important to my way of managing assets.
For a graphic perspective of how the general market interplays with individual companies, please view my one and 10-year charts below.


My opinion of the general market is that the fundamentals are over valued; the technicals are over bought, and the consensus opinion is way too bullish. I am currently a bear because my valuations are convincingly negative, and we are in a bearish cycle; it's just that simple!
Further support for my guidance for the general market can be read in my weekly Instablog article "Wednesday - General Market Update & Commentary."
Summary
Currently, the above tables and charts present a clear and not-so-positive account of these companies and the overall market indicators. It is a fact that the stock market cycles endlessly both fundamentally and technically from bullish to bearish and then back to bullish again. Unfortunately, this is a pattern that is not well-understood or taken advantage of by most investors.
I recommend prudent caution for all these companies. The weaker companies are clearly identified with guidance above.
Within this present bearish time frame, there is nothing (longer-term) wrong with these companies. It is simple what happens when they turn bearish, and is just the on-going "cycling effect" of the way the stock market works. I hope you understand and will continue to follow my work / analytics for guidance. It won't be long before I can offer you a bullish and up-beat forecast once again.
May I remind you to take a few minutes to study my longer-term charts? When buying or selling, taking a longer-term look of a security's price history is often the difference between profits and losses!
Conclusion
I am bearish on both the world economies and the general market. My more recent Instablog postings are focused on securities that should not be currently held in your portfolio. I suggest that it is vitally important for you to understand that holding cash during questionable time frames in the marketplace is a much wiser choice than holding your present positions. I can assure you that this is definitely a "questionable" time frame!
Further and on-going support for some of these companies' current status will be posted this coming Saturday. My "Saturday Update" can be read weekly in my Instablog article.
Disclosure: I have no positions in any stocks mentioned, and no plans to initiate any positions within the next 72 hours.