I hope it isn't true, as many conspiracy buffs suggest, that either the Fed or Treasury is in the market buying/supporting stocks.
If that ever were the case, free markets would cease to exist. There are plenty of others with vested interests to keep markets propped.
On Monday, there was another "stick save" into the close.

Volume was a little above average while breadth was decidedly negative.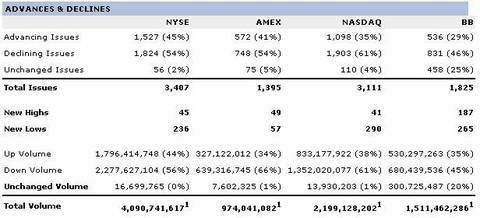 Go to page 2 >>