It's probably just as well I didn't post yesterday given that it was chalked-up as a day full of nonsense.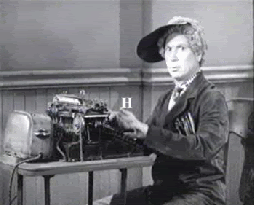 We'd be one of many hundreds to post something negative about the AMBAC/CNBC charade so why bother? There were plenty of other companies with problems that dominated tape action from UBS (NYSE:UBS), Thornburg Mortgage (TMA), Carlyle, Merrill Lynch (MER), Washington Mutual (NYSE:WM) and on and on.

Yesterday I heard that Goldman Sachs (NYSE:GS) was asserting that the subprime/credit crunch problem was half over. That's the good news I guess. The bad news is, well, the subprime/credit crunch problem is only half over.

It may have been a 10/90 day in volume and breadth but we won't know this for a while yet.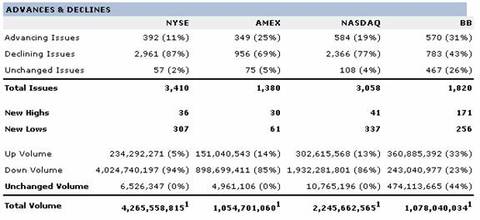 Go to page 2 - Commodities, Emerging Markets >>