For more than a decade, closed-end funds (CEFs) have been a staple in our income portfolio allocations. The diversity of CEF baskets has allowed us to take advantage of global income opportunities, hedge our credit exposure and benefit from monthly and quarterly distributions.
Two CEFs hitting our radar look interesting and this article will attempt to make a case for each.
First Trust Energy Infrastructure Fund (NYSE:FIF) is a US Equity- Energy/Resources fund with exposure to energy related equities (70.83%) and MLP midstream holdings (24.07%). Although the fund is relatively new (inception Sept. 2011) it offers an interesting mix of gas, oil, pipeline and utility representation.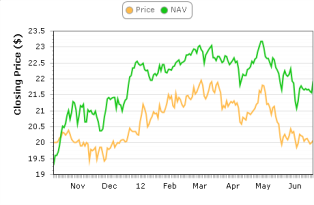 What catches our eye on FIF is its low expense ratio (0.29% as of 11-30-2011) and consistent monthly distributions (from income and short-term gains).
The fund's use of leverage (currently 23.76% of assets) can be forgiven, considering the protracted low interest rate environment.
We tend to gravitate towards CEFs trading at a discount to net-asset-value and FIF sports an attractive discount to NAV of -8.44%. First Trust is a highly respected sponsor of CEF products and their pool of manager talent runs deep.
If you believe the fundamentals for energy related sectors will improve, FIF offers a chance to pick up assets for less than ninety-four cents on the dollar. Current distribution rate is 6.48%.
Our second pick, Western Asset Worldwide Income (NYSE:SBW) is a closed-end fund we discussed last March. The Fund seeks high current income through investment in high yield foreign government debt securities. The biggest knock against SBW is its 9.78% weighting to Venezuela. However, we do note that these holdings are sovereign obligations with mixed duration and maturity.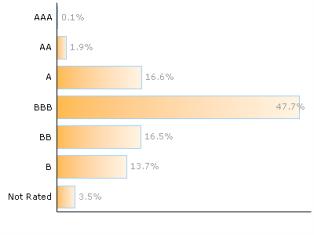 We are attracted to the fund's diversified mix of country allocation and debt denominated in foreign currencies.
The fund's 5% weighting to Mexico is also appealing as a victory by the Institutional Revolutionary Party in Mexico's July presidential elections should provide a catalyst for foreign investments flowing into the country.
SBW does not employ leverage and annual expense ratio is 1.29% (as of 12-31-11), which is well covered by the current -6.36% discount to net-asset-value. Distributions are monthly and payouts have been incrementally rising since last year. Like FIF above, distributions consist mostly of earnings with a small component of long-term gains. It should also be noted that SBW has a managed distribution policy. Current distribution rate: 6.99%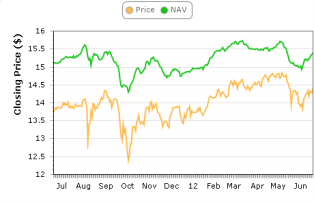 SBW has been in existence since 1993 and is managed by Legg Mason Partners Advisors. The current portfolio team has been in place since 2006.
Credit quality is mixed with approximately 47% of holdings rated BBB.
Summary: Given the Federal Reserve's incremental approach to monetary policy and the fact that Europe remains embroiled in a game of fiscal brinkmanship, it is difficult to predict future interest rates or end-game with sovereign credit risks.
However, it is reasonable to expect the interest rate environment will remain near historical lows for an indeterminable period of time. While cash, money market and short term Treasuries / T-Bills might be perceived as a safe harbor, their income potential is scanty.
For an investor looking to boost their income without betting the farm, FIF and SBW could possibly go a long way to meeting this objective. Understand that along with higher yields comes higher risk. Yet, with SBW for example, we think an average BBB-BB credit quality is a fair risk/reward for its current 6.99% yield; especially in this market.
SBW and FIF each represent 1.5% (of net assets) in our portfolio allocations as of June 30, 2012. Each of the CEFs mentioned are taxable.
Disclosure: I am long SBW.
Additional disclosure: Charts were obtained from CEFConnect. I am also long FIF