WSJ's Scott Patterson authored The Quants, a best-seller which explored the rise of mathematical decision-makers on Wall Street. His newly released book Dark Pools relays an epic tangle of hacktivists, old-school floor exchanges (NASDAQ:NDAQ) (NYSE:NYX), and traders - all wrestling to game the machines which are supposed to neutrally record market transactions.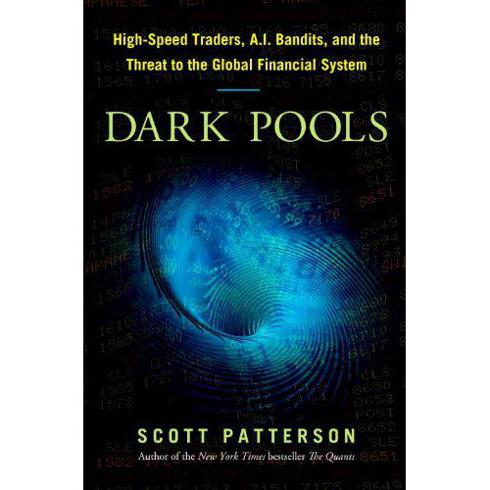 In a Seeking Alpha Exclusive Interview, we discussed the nature of high-frequency trading (HFT) participants, conflicts in the system, and implications for our financial future. Although he is not an extremist and this book represents three years of work, in speaking with Scott one receives an intensifying concern for the threat posed by unregulated high-frequency, automated trading.
This threat has been inadvertently camouflaged by hundreds of empty, boring, sensationalist news stories and conspiracy theories which force a stale, cartoon-villain treatment of HFT upon readers. Dark Pools is the opposite - a reinvention of the discussion - the stories engage from chapter to chapter, bringing the reader from the outside in, leaving one with a refreshment of interest in the machinations surrounding HFT.
(The following interview has been edited for brevity.)
Modernist: In the book there is this theme: that one cannot win - even when one solves a problem, the solution is never conclusive, and opposing interests seem to consistently counter each other, going back and forth. The protective pools are infiltrated by predators, the stabilizing rebates create a new instability, the protagonists prevail by adopting the same malicious tendencies as the antagonists.
It has been said that the conflicts between market makers and investors are embedded within the DNA of the system, that these structural conflicts are inevitable. How do regulators see themselves mediating these inherent conflicts?
(image from Indexed, click to enlarge)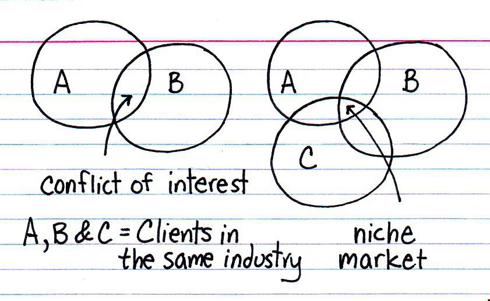 Patterson: We're not at that point yet. We are still at a stage of trying to make sense of what is going on. HFT is incredibly opaque. Only recently have regulators begun to ask questions about things like flash crashes.
Even the participants (digital exchanges, algorithmic traders) are in the dark concerning what their competitors are doing and how the system functions as a whole. It is an impossibly complex system; and the participants are secretive and will only share limited information. Nobody knows how all of this stuff works together.
I believe that regulation would help the system by creating order and giving investors the confidence they need to participate. Not all HFT shops may realize this, but I think regulation would be good for them because it would reduce volatility and bring in more capital.
HFT has replaced the old floor exchanges. But the floor exchanges were regulated. The modern-day HFT market makers (NYSE:KCG) (NYSE:BCS) (NYSE:GS) have no regulation. Mary Shapiro has said regulators lack the tools to adequately monitor the system, and that disturbs me a great deal: It is like cops are asleep at the switch.
If we have a system where there are consequences for breaking rules, I think that will be good for both the HFT interests and for the markets. If there are not consequences, people are going to break the rules, and the chaos will continue to build - this is Wall Street. (Patterson's chapters highlight a wide array of unethical and illegal practices, such as brazen collusion by market makers in widening spreads, pure lying, and a secret language of computer codes for a privileged few traders to "screw" the rest of us who use standard limit orders.)
Modernist: In the book, the electronic exchange operators reach a point where they decide they want to recruit the dumb money (retail) investors, because the smart money customer base is becoming unsatisfied beating itself up. They realize, let's feed ourselves with the easy targets.
This reminds me of the cult poker classic Rounders, when the sharks are sitting at a table gambling against each other ... until a vulnerable tourist couple sits down, and the action changes. Matt Damon's voice-over points out that they weren't exactly ganging up on the clueless tourists, it was just that the sharks stopped gambling against each other...
(Rounders dialogue courtesy of Script-O-Rama, click to enlarge)

Patterson: Right, I think I remember watching that movie. (With HFT) the whole game is to be at the top of the order book. They're always at the front (of ideal order execution) ... how are they doing that? It's not that their traders are such computer geniuses - they're always at the front.
The public is catching onto this. People have a sense that the market is rigged. Our research indicates that 17 out of 25 months since the flash crash, people are pulling their money out (NYSEARCA:SPY) (NASDAQ:QQQ) (NYSEARCA:DIA).
I believe that computer trading is the future, it's where things are going, but its end goal needs to be the efficient function of the market, through which investors fund companies. The game right now is just to be at the front of the line. They're trying to take the market out of the market.
Currently, we don't really have "reasonable person" regulation saying that companies like JPMorgan (NYSE:JPM) and Goldman Sachs are not allowed treat clients and investors unfairly, indecently or unreasonably. My discussions with retail investors indicate they are concerned with all of these problems, not one in particular: the flash crashes, systemic risk and general unfairness.
Modernist: At what point will enough data exist to accurately model HFT's risk?
Patterson It's not happening. This is what The Quants established: Back-testing doesn't quite predict the future. Also, the backwards-looking statistical models themselves change the environment of trading: when an algorithm is working everybody copies it, and this will destabilize performance.
Modernist: Dark Pools mentions the Black Monday crash leading to a set of regulations 16 years ago, which brought some consistency to the markets. Can the recent flash crashes, the bungled IPOs of BATS (BATS:BATS) and Facebook (NASDAQ:FB), serve as an iconic catalyst for a present wave of regulation? What's happening in legislatures?
Patterson: At this point, there is a lot of talk, hard to say. I don't think so.
(however ...)
There is a small group in Congress, I have to not say much because it's very early, I haven't publicized this elsewhere. They are getting serious about taking a look. We're talking about a deep dive into the dark pools. There's a small group seriously talking about it at an early stage, you can publish that.
HFT is everywhere. It's spreading to the other asset classes. It's in commodities, foreign exchange (NYSEARCA:FXE), reactions to news about Greece, everything. HFT is spreading. It's going to derivatives now, which is good because it will make them cheaper (more efficiently traded). But we have to pay attention to what else is going on - when HFT shops get spooked by volatility they tend to dump their positions across all asset classes.
Regular investors should care about this. The fund management companies think people don't know about this stuff. The industry takes advantage of people when they don't make their voices heard.
Scott Patterson is currently a reporter for The Wall Street Journal, where he covers financial regulation from Washington, D.C.. Share with us your reaction to his book in the comments below.
Disclosure: I have no positions in any stocks mentioned, and no plans to initiate any positions within the next 72 hours.