Teva (NYSE:TEVA) has been trying to fend off Momenta Pharmaceuticals (NASDAQ:MNTA), Mylan Laboratories (NASDAQ:MYL), and Natco Pharmaceuticals. Teva filed suit against these three companies because it was believed that they infringed on multiple patents for Copaxone. Copaxone is one form of treatment for multiple sclerosis.
Teva was worried that Momenta, Mylan, and Natco could impact Copaxone's sales if they improperly entered the market. This year alone, Copaxone is expected to generate around $3.8 billion for Teva, which is quite a large chunk for the company.
Although Teva was worried that a generic version of Copaxone would be out on the market, the U.S. district court ruled in favor of Teva. Teva is now protected from companies such as Momenta, Mylan, and Natco. However, the big problem that the company has is that the patents are still set to expire in 2015-- only three years from now.
While the market may have been excited that Copaxone won't have any competitors for three years, it doesn't take away from the fact that there is still only limited time before a generic version could hit the market. The recent ruling is a nice win for Teva, but it's still only a short-term solution to a problem that is just around the corner.
The amount of people with MS in the U.S. is large. Drug companies are trying to monetize on this market. There is a very good chance that after Teva's Copaxone patents expire, that Momenta, Mylan, and Natco won't be the only drug companies vying to make a generic form of the drug.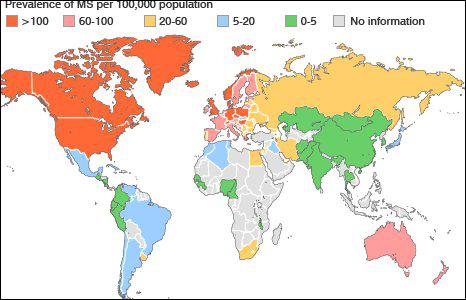 Multiple sclerosis treatment as been highly profitable for many drug companies besides. Acorda Therapeutics (NASDAQ:ACOR) turned a profit in May due to the sales growth of its MS drug, Ampyra. Sales of Ampyra rose 23% to $57.4 million. Acorda saw revenue increase 16% for the quarter, with most of that growth coming from Ampyra.
Teva's latest win is nice for shareholders in the short-term. The stock spiked on the news, but the court's ruling is only going to last for three more years. In 2015, there is a good chance that companies like Momenta and Mylan will already have generic versions planned after Copaxone's patents expire. Investors should not jump into Teva believing the worst is behind for the company. Investors should only look to take a position when management has a clear outlook on how they will handle Copaxone's patent expirations.
Disclosure: I have no positions in any stocks mentioned, and no plans to initiate any positions within the next 72 hours.