There is no question that the coal companies are undervalued after a year of poor performance due to power generation companies switching to the lower cost of using natural gas for electricity generation. The fall in natural gas prices was accelerated by increased supply as a result of a mild winter. The falling price of natural gas is also due to increased production which has led to a supply glut.
It looks like the bottom may be in for the price of natural gas as it hit a low of $1.82 per MMBtu in April. The price of natural gas has since risen to $2.63 per MMBtu. However, this doesn't necessarily mean that the uptrend in the price of natural gas will continue. Significant increases in natural gas supply or decreases in consumption could cause the price of natural gas to retest the lows or remain low for quite some time.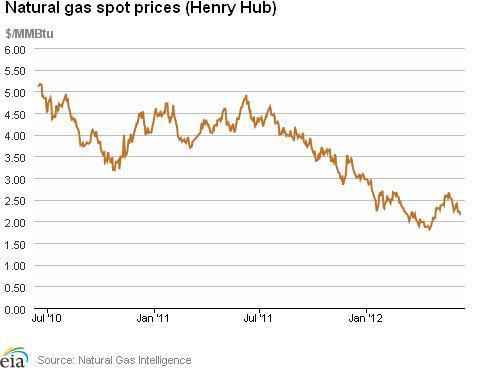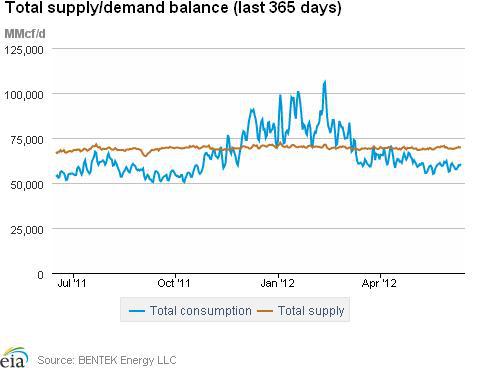 The challenges facing coal in addition to the low cost of natural gas are regulations and cost effectiveness. Stricter EPA rules to reduce pollution from coal combustion could add significant costs to generating electricity from the commodity. Monday June 25 begins the EPA's regulation that any new coal plants built cannot emit more carbon dioxide than a natural gas plant of comparable size and capacity. Since the burning of natural gas creates half of the carbon dioxide emissions than coal, it is just not cost effective to build new coal plants in the U.S.
The positive news for coal mining companies that export is that China and India have an increasing demand for the commodity. This should allow the U.S. coal exporters to offset losses from the shrinking U.S. coal market.
I don't think that the bottom is in for the coal companies. Only 10% of U.S. mined coal is exported. Currently, the exporting of coal does not compensate for the losses that these companies are facing domestically.
I think the key factor for a bottom to occur in coal stocks is more coal export terminals being approved for development. The city of Seattle recently passed a resolution that opposes the development of a coal export terminal in the state of Washington. This was decided by a city council that doesn't have a say in the final outcome, but it reflects the environmentally-friendly sentiment of the Seattle region. There is an ongoing battle between environmentalists and those who are pro-coal. This battle is an obstacle for any coal related development.
There are currently six proposals for new coal export terminals in the Pacific Northwest. Currently the only coal export terminals that exist on the West Coast are in British Columbia. These terminals handle about 38 million tons of coal annually with a total capacity to handle about 49 million tons. If the proposed terminals were built, exports could rise to 150 million tons annually. This is equivalent to approximately 50% more than the U.S. 2011 export figure.
The other key factor for coal stocks to bottom is for the price of natural gas to remain above $3 per MMBtu. This would allow electricity generators to switch back to coal burning. However, the EIA is projecting that the average natural gas price will be $2.55 per MMBtu in 2012. The higher prices are expected in 2013 where the average price is expected to $3.23 per MMBtu. The 2013 prices would make switching back to coal more feasible.
The largest U.S. coal producer, Peabody Energy (BTU), is the best positioned coal miner for world coal growth as it has operations in the U.S. and Australia. Peabody has a number of projects in the works to capitalize on China's 80% usage of coal for electricity generation. The company also has a growing presence in Indonesia and Mongolia.
Peabody has 2 upward earnings revisions for 2013. It is expected to grow earnings annually at 10.23% for the next five years. The company also pays a modest dividend of 1.5%.
Those interested in investing in coal may want to consider putting a portion of money in Peabody now. Then if the stock falls further, buy more. The sell-off in coal stocks has been significant and created an undervaluation in the stocks. Peabody is the best of breed coal producer and this should reflect in its future stock price.
Alpha Natural Resources (ANR) also looks interesting. It has increased exports to China and India, capitalizing on growing international demand. The company's exporting activity is needed as U.S. demand remains weak.
ANR is expected to grow earnings annually at only 5% for the next five years. The stock price has dropped under its book value per share, creating an unusual low valuation. The stock is trading at only a quarter of its book value per share. Despite the low earnings growth expectations, the stock may do well as it "catches up" to its book value per share.
Arch Coal (ACI) is trading at less than half its book value per share. This makes the stock attractively undervalued. However, the company has not met earnings expectations in its last four quarters. It missed Q1 2012 earnings by 125%. This trend will need to be reversed for the stock price to reverse.
Arch currently pays a dividend of 2%. The company is expected to grow earnings annually at 6.5% for the next five years.
Patriot Coal (PCX) is trading under a quarter of its book value per share. This undervaluation is due to some serious bleeding as the company reported negative earnings in the last four quarters. Patriot's balance sheet is in tough shape as it has more current liabilities than current assets as reflected in its current ratio of 0.87. This puts the company at risk of being unable to pay-off short-term debt.
The company will need to ramp up exports to dig its way out of the basement. Patriot Coal reported that it will increase thermal exports to 7 million tons in 2012. I think that Patriot also needs higher natural gas prices to get back in the black. PCX is expected to grow earnings annually at 5% for the next five years.
CONSOL Energy (NYSE:CNX) is in an interesting position since it produces natural gas and coal. The company has access to over 3.7 trillion cubic feet of natural gas reserves. CONSOL has about 13,000 net producing wells.
CONSOL is also one of the nation's largest coal producers with more than 4.5 billion tons of reserves. The expansion of the Baltimore Marine Terminal will allow CONSOL to increase the amount of exported coal to 14 to 16 million tons annually.
CNX is not as undervalued as the other coal companies, but it is in better financial shape than most of them. The stock is trading at 1.6 times book value per share. The company exceeded earnings expectations in 2 of its last 4 quarters. It is expected to grow earnings annually at 13.43% for the next five years. CNX also pays a dividend of 1.8%.
Peabody and CONSOL look like the standouts among the major coal producers. Although the exact bottom may not be in for coal stocks, I think that starting a small position in either of these two would not be a bad idea at this point. If the stocks fall further, you can add to the position. If they rise, you can also add to your position, raising the average cost basis of your investment.
Disclosure: I have no positions in any stocks mentioned, and no plans to initiate any positions within the next 72 hours.