Recently Microsoft (NASDAQ:MSFT) unwrapped some new hardware that has been under development for a few years, and gave an extensive preview of Windows 8 on tablets and smartphones. These introductions were greeted with much hype, but some analysts quickly raised questions about the future of these products. Microsoft didn't help matters at all by severely limiting access to the Surface pre-production devices to journalists. Part of the allure of technology devices is how they feel, and when we are told we can look, but not touch, then we quickly convince ourselves that those devices must not be that great. I would expect the hype to change to growing disdain soon, since we are several months away from the launch date for these devices. Investors might consider this time period an opportunity to increase positions in Microsoft, or start new positions.
The projection for the 2012 tablet market is 95.1 million devices and further growth expectations of around 18% annually for the next few years. Projections in late 2011 hinted that 10 million to 20 million tablets of that 95.1 million would be from competitors to the Apple (NASDAQ:AAPL) iPad. Data from Chitika Analytics indicates that Google (NASDAQ:GOOG) Android tablets have closed the gap to iPads, and are now closer to half of all tablets in use. This is explosive growth in Android, and I think Microsoft can tap into that trend. Even without Surface being a hardware sales success, Microsoft stands to pull in license fees for Windows 8 near $85 per device. Using the 10 million to 20 million tablets projection, that would be $850 million to $1.7 billion additional revenues by 2013. If the tablet market grows at 18% annually, we may reasonably expect $150 million to $300 million additional revenues above that each year, surpassing the $2 billion mark in 2014 or 2015. Current Microsoft revenues are near $73 billion, giving tablet success alone the potential to provide 2.7% annual growth for Microsoft.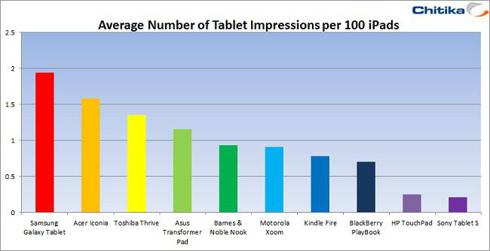 Gartner Group is slightly more conservative on future Windows 8 tablet success, projecting Microsoft Windows tablets to control 11.8% of the tablet market by 2016. It helps to look at the tablet market so far, to get some idea of future growth potential. Some interesting trends are emerging amongst tablet and smartphone owners. Comscore compiled information that gives us a look at who is buying tablets.
A demographic analysis of mobile device audiences indicated that tablet and smartphone audiences closely resemble one another in terms of gender composition, with tablet users just slightly more likely to be female than smartphone users. However, the age composition of audiences showed that tablet users skewed noticeably older than smartphone users. For both devices, the heaviest overall audience concentration was between the ages of 25-44. Compared to smartphone owners, tablet users were 28 percent more likely to be in the 65 and older age segment, and 27 percent less likely to be age 18-24.
The downside to the tablet market, and the largest barrier to growth, is that these devices are still considered to be luxury devices. In late 2011 several trend forecasting organizations predicted huge growth in tablet sales, especially for lower priced Android devices. The often mentioned risk factor against tablet sales growth was macro-economic concerns. So with the economy not proving as strong as it seemed by last year's indications, sales growth has been slower than forecast. The troublesome data points are the income and age levels of those who have already purchased tablets. Again, from Comscore:
Nearly 3 in 5 tablet users resided in households with income of $75,000 or greater, compared to 1 in every 2 smartphone users.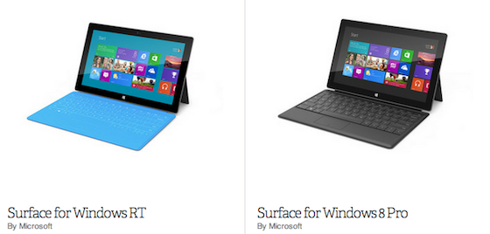 Keeping in mind the demographics so far, it makes sense that Microsoft chose high quality precision manufacturing for Surface RT and Surface Pro. The outer shell is magnesium, compared to the aluminum of the Apple iPad. Magnesium and magnesium alloys are not that unusual, in that many computer makers have already released laptops with shells or chassis either partially or entirely in this material. The general manager of the Microsoft Surface team, Panos Panay, may not be Jonathan Ive, though he emphasized the design aspects of Surface at the unveiling.
Putting a kickstand in this product breaks seamless lines, but we needed to do it. We couldn't take chances. Take a look at these three hinges you see on the product. They are custom, and they were spec'd to feel and sound like a high end car door. When you close it, it just goes away. We really wanted to get the sound right, so you get that visceral feeling, that emotional attachment. It's there when you need it, and goes away when you don't.
This is what is new at Microsoft, and it's not just the hardware design emphasis. As stated at the launch event, the hardware needs to be seamless and get out of your way. So that places the emphasis on the software and the customizable user interface known as Metro. This was launched not long ago as Windows 8. I wrote an earlier article that goes more in-depth about Windows 8 and the potential it has to change user interfaces. Rather than repeat many of those viewpoints, I encourage interested readers to go through the earlier article. Microsoft noticed users going to the Start button less often, and using the task bar more, and that launched the idea of Metro.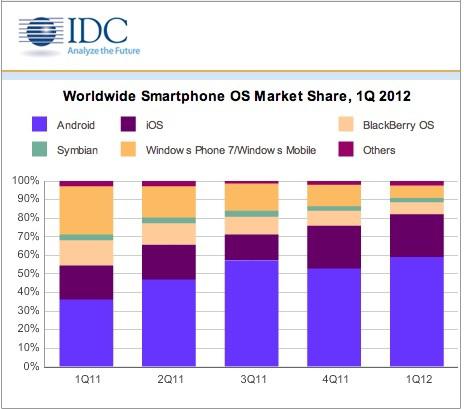 Despite the interest in Windows Surface tablets, there is bigger growth potential in smartphones. Looking at smartphone market share from analysts IDC in 4Q 2011, 1Q 2012, we can see the older Windows Mobile and Windows 7 declining to 6.8% of the overall market share. Given the slowdown of smartphone sales with the slowdown of economies world-wide, we might not see much improvement until 2013. Market research firm Synergyst on smartphone growth potential:
In 2010, more than 1.5 billion mobile handsets were shipped globally, of which almost 20% were smartphones. And by 2015, we estimated that the smartphones will make up to 45% of the 2.1 billion mobile handset shipments worldwide. This growth will primarily be due to ever declining smartphone prices as a result of intense competition, popularization of application stores and continued adoption of 3G and 4G technologies.
Estimates from Credit Suisse analysts indicate around $9 billion in annual revenues for Microsoft from entertainment and devices. Credit Suisse and other analysts project that increasing to $10.8 billion in 2013 and $11.6 billion by 2014. This would be conservative growth without much gain in market share for Windows Phone. S&P Capital IQ research projects even better uptake of Windows 8 devices, projecting growth at 13% overall for 2013 and 8% overall for 2014. Credit Suisse project about 10% growth in 2013 and 7% growth by 2014, with revenues expected to come in around $82 billion in 2013 and over $87 billion in 2014. I expect Windows Phone alone to generate over $6 billion revenues in 2013 and more than $12 billion additional revenues by 2015, based upon continued world-wide smartphone market growth. The image below contains a link that goes more in-depth on the features of Windows Phone 8.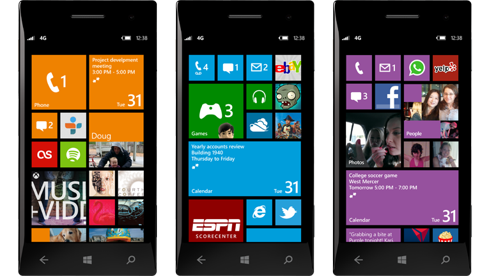 Microsoft previewed Windows Phone 8 recently. Some of the design aspects appear similar to the Microsoft Kin, for those who remember that very short lived product. Despite winning design awards, the Microsoft Kin was a market failure. Wired magazine had a great article on 4 Reason's Why Microsoft's Kin Phone Failed. We should keep these in mind with future Windows 8 smartphones, though the main ideas of confusing operating system, an incomplete smartphone, and lack of coolness, might be why Microsoft appears to be leaving Windows Phone 8 hardware design to other companies. That still leaves one of the four reasons for the failure of the Kin phone, the lack of apps and games. Skype integration taps into the emerging trend of video chatting, which may boost sales volumes of Windows Phone 8.
Taiwan based HTC will be jumping into the Windows Phone 8 market, competing with Finland based Nokia (NYSE:NOK). It helps to look at where HTC is now in the smartphone market, because so far Google Android is not helping generate revenues. Even with Nokia and Research In Motion's (RIMM) BlackBerry faltering and stumbling, HTC lags behind both in sales volume. A move to Windows Phone 8 places HTC against Nokia, though HTC may gain the upper hand. Microsoft benefits from multiple Windows Phone vendors, which gives consumers more choice in devices. That range of choice is one reason why Google Android now has the largest share of the smartphone market. HTC reportedly already pay Microsoft $5 USD licensing for every Android device, so it makes more financial sense to simply license Windows Phone 8 than to design a custom Android user interface. I have more confidence in HTC pulling off a good Windows Phone 8 hardware design than I do with Nokia. The success of HTC with Windows Phone 8 will add to revenues at Microsoft.
The Windows 8 Surface tablet computers will only be sold on-line and at 26 Windows Stores in the United States. Rather than competing with Original Equipment Manufacturers, or OEMs, Microsoft claims Windows Surface devices are reference designs, though not all Microsoft's partners agree. Apple has many more Apple Store locations than Microsoft, so I don't see in-store Surface sales as much of a threat to iPad sales. The idea with the Surface is that it should be more of a showcase device, rather than a high volume, and low profit margin, hardware product. Microsoft has yet to reveal actual pricing, though there are some good guesses.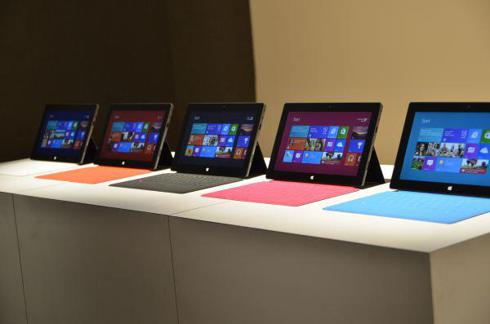 Unlike the somewhat sterile appeal of white and light of an Apple Store, the Windows Store could entice mall shoppers with a splash of colors. Microsoft is quietly suggesting to OEMs a move away from black, silver, or white devices. If the luxury status from user data holds true, and the need for a quality feel hardware design are not apparent enough, there are Men's color trends and Women's color trends for Fall 2012 from Pantone. Interestingly, the keyboard cover choices launched with Microsoft Surface fit the latest fashion color trend predictions. Of course Sony (NYSE:SNE) tried this before with the Vaio E Series and did not do very well.
Some analysts and reviewers seem to think that Windows Surface devices will eliminate the third party market for Windows 8 tablets. One issue is the $85 USD licensing fee Microsoft is charging OEMs for Windows 8. Even if a company were to use hardware specifications similar to an Android tablet launch, there is no way to bring the end user price levels near that of Android tablets. Analysts argue that in order to compete in the tablet market, the only marketable advantage other tablet makers can have over Apple iPad is price. This follows the logic that most laptops that now run Windows are priced less than similarly equipped MacBooks and MacBook Pros. I don't think that logic holds up well, in that low prices are not the sole reason there are so many Windows devices now in use, nor why there are comparably far fewer computers running Mac OS X.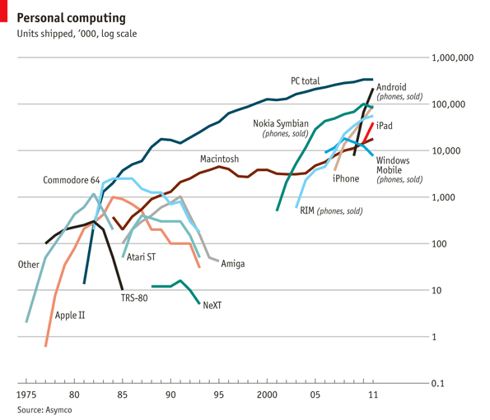 The other argument against the success of Windows 8 on smartphones and tablets has to do with the density of apps available. The counter argument is that despite numerous Android apps being available, Android tablet sales have not been robust. Those wanting a more in-depth look at developing for Windows Phone 8 may want to read this article discussing developer perspectives. We know that Skype and Nokia Maps will be integrated into Windows Phone 8. Xbox game titles may appear on future Windows 8 smartphones, though so far only Xbox Live is integrated. Since games are by far the most used, and most popular, apps on smartphones, this may be a way to leverage the platform and gain some sales volume. With the overall smartphone market expected to be over a billion smartphones by 2014, the aim of Microsoft and Windows 8 OEM partners should be to entice new users to Windows Phone 8, rather than trying to convert existing Android and iPhone users.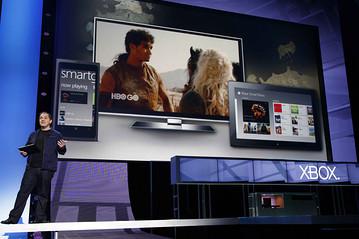 Microsoft also showcased SmartGlass technology. This will be loaded onto future Windows 8 devices. People who already own iPhones or Android devices can simply install an app to gain these functions that work with an Xbox. The Microsoft Xbox becomes the communication hub for any glass device using the app. Technology review magazine T3 covered the launch of SmartGlass. Amongst game consoles, Xbox has grown to take the largest segment of the market. The integration of SmartGlass could extend that dominance, though some analysts do not expect Xbox to contribute much to revenues at Microsoft.
Microsoft Office accounts for a third of revenues, while Windows and MySQL make up another third of revenues. Microsoft continues to be viewed as a maker of workplace software, despite the success of Xbox. Gross margins at Microsoft, mostly from software, are still over 76% and expected to continue to be strong. Microsoft is making the desktop more mobile, to create a common user interface and experience across many devices. Beyond the user interface, the ideas of Apple and Microsoft are not as far apart as they may seem, though Microsoft is now taking the risk of being the innovator. Success in mobile devices and tablets could greatly improve revenues. Microsoft is gambling a bit that a unified Metro user interface can tie together future products.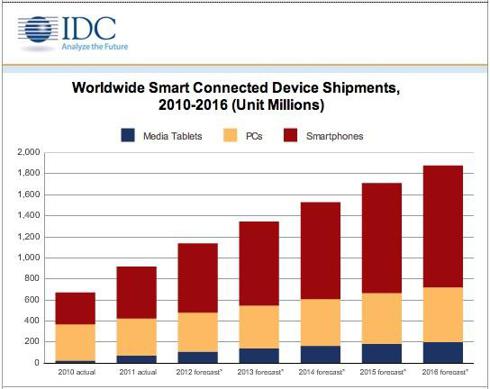 Windows is still the largest installed user base of computing devices. There will be great doubt about this new direction for Microsoft until these new devices launch, which is why I urge caution in the near term. This doubt is likely to sink shares, which may be a good entry point into Microsoft, especially with current macro-economic market weakness. I'm looking for an entry point near 27.50 a share.
Longer term I think Microsoft is raising the bar on what OEMs need to produce in smartphones and tablets. Surface may not become the best selling Windows 8 tablet, but the competition that Microsoft has launched with these devices will provide consumers with a wide array of choices using Windows 8. One look at the success of Xbox should convince long term investors that Microsoft can entice new users and launch compelling products. Further Xbox integration into tablets and smartphones could provide the boost that launches shares. We will not see many of these aspects develop until the end of this year, though I feel that makes the next few months a buying opportunity for investors.
Disclosure: I am long RIMM.
Additional disclosure: I have no position in MSFT, though I may initiate a long position this summer.