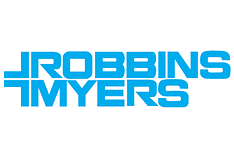 Robbins & Myers Inc. (NYSE:RBN) reported 3rd Quarter earnings of $1.02 per share and revenue of $266M per share this morning. Excluding one-time items, earnings were actually 92 cents per share. Analysts expected 90 cents in earnings per share and $267M of revenue. This beats analyst estimates marginally and represents a 35% increase in earnings over the same period a year earlier.
The company lowered guidance for the 4th Quarter to $0.90-1.00 range for EPS.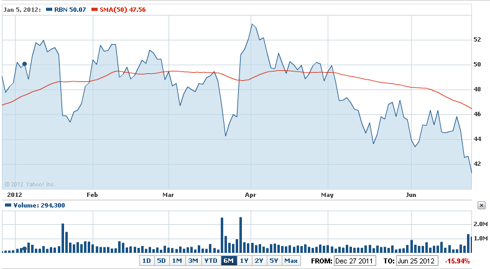 The Energy Services segment reported an increase in orders of $9 million, or about 5%, over the prior year period excluding currency. They also reported an increased backlog versus the prior quarter.
The Process & Flow Control segment reported that orders increased about 20% and that the backlog rose about 10.8% since the prior quarter.
The Board of Directors also authorized additional share repurchases of 2 million shares and approved a dividend of $0.05 per share. The ex-dividend date is July 11, 2012.
The company, based in Willis Texas, manufactures energy, industrial, chemical, and pharmaceutical equipment. During 2012, one analyst, Capstone Investments, initiated coverage with a Buy rating on the stock.
Other major earnings reports today
LDK Solar (NYSE:LDK) reported disappointing results this morning, with a widening loss of -$1.46 per share.
H and R Block Inc (NYSE:HRB) and Sealy Corp (ZZ) will report after the close of the market.
Disclosure: I have no positions in any stocks mentioned, and no plans to initiate any positions within the next 72 hours.