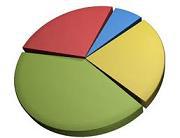 As a retired CFP I can sympathize with the millions of folks that are often forgotten. Clearly, they are forgotten when it comes to their financial future. Because they often are conservative, their broker's account is no longer at the top of the list.
Asset Allocation is a subject that is way too complex for retirees. Bonds, blue-chip stocks, preferred stock, hedge funds, cash and the list goes on. Then there are "model portfolios" that are always out of sync with the times. The old saying: "Keep it simple - stupid" is my advice. I will give you my time and experience just for a polite Email request from you.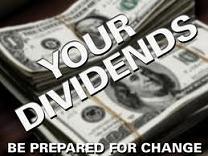 For me as a financial analyst, Dividend Income is the easy part of investing wisely for retirees. There is always a list of over 1,000 companies that pay over 4% each and every year. It is the financial analyst's job to help you sort through the list of possible investments. Obviously, the job is to find the highest yield with the lowest free investments. This presents some problems that, together we must be able to over come.
The stock market cycles from bull to bear and then back again to bull. That fact is well understood by most everyone who has a portfolio.
Dividends - There Are Always The Good, Bad and the Ugly
The following list focuses on three companies for this article. These names are all well- known, blue chip companies. They also have time-tested tenure as excellent dividend paying companies. In a bullish environment they do their job well. In bear market time frames they like other companies are expensive to hold.
AT&T, Inc. (NYSE:T) is a telecom company paying a 5.00% dividend. My current opinion: Be very careful holding AT&T. Despite AT&T being technically strong, I would not add it to my portfolio at this time.
Waste Management, Inc. (NYSE:WM) is a services based company paying a 4.13% dividend. My current opinion: WM has been breaking down for quite some time. I recommend selling at a near-term top.
Altria Group Inc. (NYSE:MO) is a consumer based company paying a 4.84% dividend My current opinion. Holding MO for the foreseeable future is recommended. However, this is a very good time to be extra cautious.

You might say, where is the advice I can take action on? The answer is that I would never recommend a dividend-paying company to buy if I forecast a 10% pull back or more in the marketplace. (Please read my Market Status information below.) I suggest, being paid a 5% dividend while your equity is losing 10% or more is not investing your money wisely. I can assure you that all these companies will resume their up-trends in a few months. So, please consider being patient for a while longer.
The following table is a very short list of other fine dividend paying companies. Remember the master list is much longer and has many changing opportunities to profit. And, we want first and foremost to own the lowest risk, highest paying companies in the dividend universe.
Table of 10 Excellent Dividend Paying Companies
| | | |
| --- | --- | --- |
| Company / Symbol | Dividend (Percent) | Rating & Direction: (ascending / status quo / descending) |
| Verizon Comm. (NYSE:VZ) | 4.55% | Very Good - - ascending |
| Merck & Co., Inc. (NYSE:MRK) | 4.18% | Good - - descending |
| ConocoPhillips (NYSE:COP) | 4.94% | Very Good - - descending |
| Eli Lilly & Co. (NYSE:LLY) | 4.66% | Good - - descending |
| Enterprise Products (NYSE:EPD) | 5.20% | Good - - descending |
| Southern Company (NYSE:SO) | 4.21% | Very Good - - descending |
| Duke Energy Corp. (NYSE:DUK) | 4.37% | Good - - descending |
| Lockheed Martin Corp. (NYSE:LMT) | 4.69% | Good - - descending |
| Reynolds American, Inc. (NYSE:RAI) | 5.45% | Very Good - - ascending |
| Ventas, Inc. (NYSE:VTR) | 4.11 | Very Good - - ascending |
My Ratings range from Excellent to Very Poor - - with Direction.
Please do not take positions in any of these companies without having an Email dialog with me. There are variables that cannot be included in this article. Furthermore, you must first have your own personalized asset allocation model in place.


Market Status
My general market opinion is that the fundamentals are over-valued; the technicals are over-bought, and the consensus opinion is way too bullish. I am currently a bear because my valuations are convincingly negative, and we are in a bearish cycle; it's just that simple!
Further support for my guidance for the general market can be read in my weekly Instablog article "Wednesday - General Market Update & Commentary."
Summary
Currently, the above tables and charts present a clear and not-so-positive account of these companies and the overall market indicators. It is a fact that, the stock market cycles endlessly both fundamentally and technically from bullish to bearish and then back again to be bullish. The bullish trend of these companies will be back to profit from very soon. That is also a fact you can be assured of, so just be patient. Unfortunately, this is a pattern that is not well-understood or taken advantage of by most investors.
I recommend prudent caution for all these companies. There are many stronger as well as weaker companies that I maintain on my "dividend list" for my clients.
Within this present bearish time frame, there is nothing fundamentally (longer-term) wrong with these companies. It is simple what happens when they turn technically bearish. And is just the on-going "cycling effect" of the way the stock market works. I hope you understand and will continue to follow my work / analytics for guidance. It won't be long before I can offer you a bullish and up-beat forecast once again.
May I remind you to take a few minutes to study my longer-term charts? When buying or selling, taking a longer-term look of a security's price history is often the difference between profits and losses!
Conclusion
I am currently bearish on both the world economies and the general market. My more recent Instablog postings are focused on securities that should not be currently held in your portfolio. I suggest that it is vitally important for you to understand that holding cash during questionable time frames in the marketplace is a much wiser choice than holding your present positions. I can assure you that; this is definitely a "questionable" time frame! Support for some of these companies current status will be posted this coming Saturday. My "Saturday Update" can be read weekly in my Instablog article.
Have fun, investing wisely.
Disclosure: I have no positions in any stocks mentioned, and no plans to initiate any positions within the next 72 hours.