A quote from Gordon Gecco..
"Read Sun Tzu, every battle is won, before it is ever fought". Well at Seeking Alpha (and across the world it seems) we have a battle ongoing.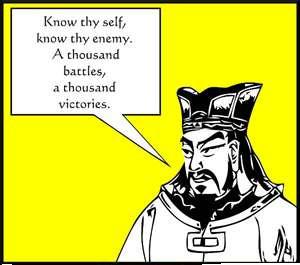 We have the bulls who believe Sirius (NASDAQ:SIRI) is in a "down-cycle" (from a favorite movie of mine She's the One) and will be turning things around and should see a boost from earnings and as their metrics continue to improve. And then the dancing bears saying the stock is "dead in the water" and capped at the $2.15 Liberty (LMCA) price they have stated and has nothing but downside.
So which side of the fence are you on? My answer is very simple: It does not matter, especially if you are pro-Sirius.
The problem is we (for the record I myself am still bullish toward Sirius though admittingly not as much as I was say 3-4 months ago) are looking at this the wrong way. If you currently own Sirius or have for awhile than this is something different and you either need to ride the storm and hope your cost basis is not astronomical or you can "take the haircut" now and move forward.
If you do not have a position but are pro Sirius then the answer is right there. You need to buy Liberty NOT Sirius! Huh? Mike have you lost your mind, I am pro Sirius not pro Liberty. The point is if you are pro Sirius, very soon that automatically will mean you are pro Liberty as well!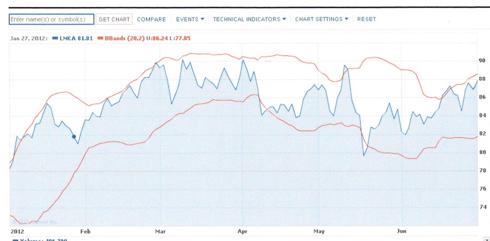 If you look at the chart above, Liberty has remained relatively flat over the last 3-4 months, after opening up this year around $78. As many of you know already, they are a successful company made up of many smaller companies that are typically tax friendly and generate nice profits. Given the fact that the stock is STILL in the $85-$90 range presents a buying opportunity. What does accumulating Sirius do for Liberty in a positive way?
Stealing: If you are pro-Sirius and cannot understand why this stock fell from the $2.25-$2.40 range it was at a few months ago, how can you not think that Malone is not stealing this company for a 20%+ discount? If you are pro Sirius you have to be pro Liberty because they are acquiring an asset at a nice discount.
NOLS: Net Operating Losses of about $8 Billion give or take, what is the best part of making $800 million? Not having or having to pay very little tax on it! Malone is notorious for acquiring tax friendly assets and not paying tax period, the acquisition of Sirius (when complete as long as the 80% benchmark is hit) will provide the relief they are seeking. That also maximizes the tax advantage owning 80% of the company over having just voting control although using a Reverse Morris can accomplish most of the benefits as well.
Partnerships: Some of Liberty's companies that they own or have a partial stake in include MobileStreams, Time Warner (NYSE:TWX) and Sprint (NYSE:S). Do you think for one second that they do not have a planned partnership somewhere here? I am sure they will put the 21M+ Subs to use for their benefit.
Personal ATM: Sirius recently has become an ATM just spitting out money and improving their FCF on a quarterly basis. Guess where all that now goes? Right to the bottom line of Liberty.
In closing the problem is most folks (myself included for a long time) were looking at this the wrong way. Sirius has great potential and I believe have even more potential once Liberty takes over. As I always say it is your money and you need to make your own decision with it, but gather the information you can and make the right choice, before the battle is fought.
Disclosure: I am long SIRI, LMCA.