By Jonathan Yates
With oil prices down and likely to fall even further, Sasol Limited (NYSE:
SSL
) has much to offer for income, growth, and value investors.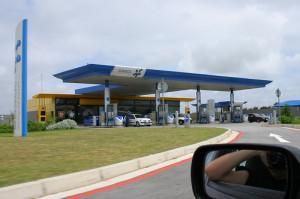 The growing South African economy has buoyed Sasol
The Johannesburg-based firm is down 15.93% in the past year. As a result, Sasol appears even more attractive as a long-term holding for value investors as there now exists an opportunity to buy the stock at a significant discount. The strong South African economy provides a growing, profitable home market for Sasol.
Sasol offers a solid dividend and the stock currently yields a hefty 4.59%. The dividend payout ratio is not particularly high at only 40%, compared to a historic payout ratio for a dividend paying stock around 52%. With such a low payout ratio there is plenty of cash flow for Sasol to raise the dividend or initiate a stock buyback program to take advantage of its relatively low share price.
Sasol's returns are also bullish for potential investors. At 15.07%, the firm's return-on-assets is robust. While the average return-on-equity for a stock is around 15%, Sasol's return-on-equity is a hefty 24.11%. Most importantly, Sasol makes money. The company's profit margin is a solid 16.85%. For this fiscal year, earnings-per-share growth is up 23.77%.
Recent market action has not been rewarding for shareholders. However, Sasol's short float is a paltry 0.04%. In other words, short-sellers are not piling into Sasol in anticipation of a further leg down. For a mid-cap oil company, Sasol is relatively volatile with a beta of 1.40.
With oil prices down and Sasol's share prices oscillating, investors can utilize these swings to accumulate shares in this company with its high dividend income and low valuation. By purchasing shares of Sasol on downturns, you can access this stock with an effective dividend in the 5-6% range.
Analyst sentiment towards the name appears increasingly positive, as Sasol was recently upgraded by HSBC. Now trading around $42.45, the mean analyst target price for Sasol over the next year is $46.76, representing roughly 10% upside. Energy stocks will not be down forever; the exchange traded fund for oil, United States Oil (NYSEARCA:USO), rose sharply in Friday trading. When the demand for oil returns and prices rise, investors taking advantage of dips in Sasol's fluctuating share price could be rewarded over the medium-term.