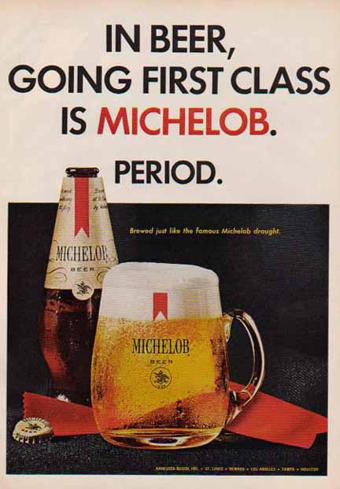 One of the biggest news stories of last week was Anheuser Busch InBev's (NYSE:BUD) acquisition of the remaining stake in Grupo Modelo. AB InBev bought out the 50% equity stake in Groupo Modelo that they did not previously own. New articles have come out talk about AB InBev possibly having to sell off brands to clear antitrust hurdles.
The Wall Street Journal reports that AB InBev had a 46.9% market share last year in the United States. With a 5.7% market share, Modelo would push the large brewing company over 50% market share in the United States. Recognizing this would alarm antitrust regulators, Anheuser Busch made a move to work around it.
Anheuser Busch sold off its own 50% stake in Crown Imports, jointly owned with Constellation Brands (NYSE:STZ). I wrote an article recently praising Constellation Brands' potential deal with AB InBev. Constellation will now have control over pricing, marketing, and distribution of Grupo Modelo brands in the United States, including Corona Light, Corona Extra, Modelo, and Victoria. The deal ensures AB InBev will maintain a market share of less than 50% in the United States. Will antitrust regulators see around the deal and consider that ABInBev owns the products being imported and essentially does have a monopoly in the United States?
Ever since talks of the Grupo Modelo deal surfaced, analysts have called for potential divestitures of ABInBev American brands to clear antitrust issues. Here is a list at American branded ABInBev beer brands:
· Budweiser, Bud Light, Budweiser Select, Select 55, Bud Light Lime, Bud Light Platinum, Michelob Ultra, Michelob Ultra Amber, Michelob Ultra Fruit, Shock Top, Michelob Lager, Michelob Light, Michelob Amber Bock, Stella Artois, Hoegaarden, Leffe, Bass, Boddington's, Czechvar, Lowenbrau, Staropramen, Beck's, Beck's Dark, Beck's Light, Alexander Keith's, Landshark, Goose Island, Busch, Busch Light, Busch Ice, Natural Light, Natural Ice, Rolling Rock, Rolling Rock Light, Bud Ice, Kirin Ichiban, Kirin Light, Redbridge, Wild Blue, and other flavors and regional brands.
I think AB InBev will have to ultimately divest part of its U.S. leading beer brands to gain approval of the large Grupo Modelo acquisition. Part of the Constellation deal had a call option, allowing AB InBev to purchase the entire Crown Imports business at 10x EBITDA. Getting rid of the Busch, Natural, or Michelob brands makes the most sense for Anheuser Busch. The Wall Street Journal reports that the Busch, Busch Light, and Natural Light brands have a 10% market share in the United States. Michelob brands, on the other hand, have a 1.7% market share in the US. Even if the company does not divest now, it will have to always have a backup plan if it options its call on Crown Imports. Who could possibly benefit from a divestiture of brands from Anheuser Busch? Listed below are my picks:
· SABMiller
SAB Miller owns key American beer brands like Blue Moon, Coors Light, Leinenkugel's, MGD 64, Miller Genuine Draft, and Miller Light in the United States. The company would gladly welcome in new American brands as it tries to compete with Anheuser Busch. It would be hard for AB InBev to sell to a huge rival like SAB Miller, but it makes sense since they have the dominant #1 and #3 brands with Bud Light and Budweiser, and is also more focused on growing market share in emerging countries.
· Molson Coors (NYSE:TAP)
In the United States, Molson Coors sells Coors, Coors Light, Fosters, Killian's Irish Red, Grolsch, Keystone, Molson Canadian, Red Dog, and others. Molson Coors has partnered with SABMiller to try and compete against Anheuser Busch in the United States. Like SABMiller, Molson Coors would welcome the addition of brands like Natural Light, Busch Light, or Michelob.
· Boston Beer (NYSE:SAM)
Boston Beer is the leading micro brewer in the United States. The company, with a market capitalization of $1.5 billion, has a market share of over 1% in the United States. The company has long focused on brewing its own brands and going through a series of taste tests to figure out which seasonal brands will hit the market. The company likes to give the power to its brewmasters to create unique flavors that other large beer companies don't have. I think Boston Beer would prove a long shot to acquire any part of Anheuser Busch. However, with a small market share, Anheuser Busch could approach Boston Beer over its leading rivals.
· Constellations Brands
Constellation Brands would likely not have the money to make a purchase after spending billions of dollars on the buyout of Crown Imports. With newly acquired Crown Imports, Constellation becomes a player in the U.S. beer market, with control over pricing and marketing of key imported brands. Perhaps the company could purchase one of the brands like Busch or Michelob and give the company a huge boost in U.S. beer sales. With a current focus on wine, Constellation is also a long shot.
There is a possibility that the Crown Imports divestiture was enough to satisfy antitrust regulators. However, the divestiture of current AB InBev brands could be needed and would greatly benefit a beer company in the United States. Gaining any of the smaller AB InBev brands would be a huge gain and could send shares of a smaller player like Boston Beer or Constellation Brands up 10% on an announcement.
Disclosure: I have no positions in any stocks mentioned, and no plans to initiate any positions within the next 72 hours.