Below is our trading range chart for the S&P 500. The light blue shading represents the index's "normal trading range," which is between one standard deviation above and below its 50-day moving average. The red shading represents between one and two standard deviations above the 50-day, and vice versa for the green shading.
After spending much of the last two months in oversold territory, the S&P 500 has moved back into overbought territory as of today. The index is up 4% over the past week alone, and this move has broken the multi-month downtrend channel that had formed.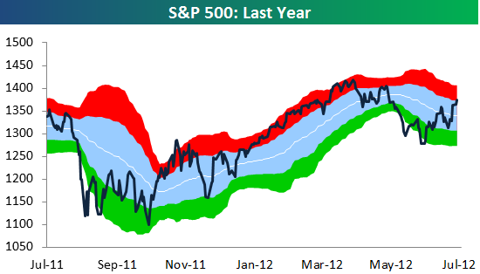 Click to enlarge
Every S&P 500 sector is now back above its 50-day moving average as well. The four defensive sectors (Health Care, Telecom, Utilities, Consumer Staples) remain the most overbought of the bunch, but cyclicals are starting to catch up. Energy, Financials and Materials are currently pushing up against overbought territory, while Technology, Consumer Discretionary and Industrials are getting close as well.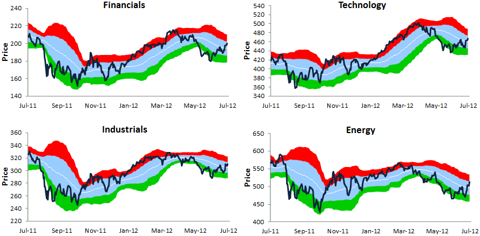 Click to enlarge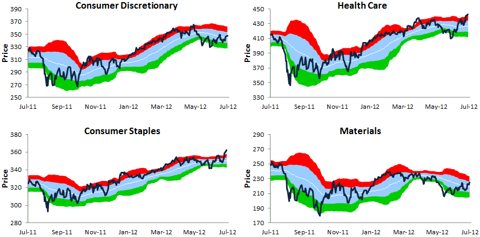 Click to enlarge

Click to enlarge