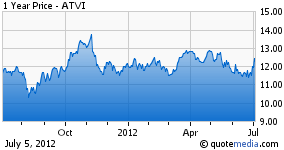 On Tuesday Activision-Blizzard (ATVI) revealed details of their plan to expand the megahit Call of Duty franchise into China. Dubbed Call of Duty Online, the game will be free-to-play and monetized by the sale of in-game items. License of the game in mainland China falls to Tencent (OTCPK:TCEHY), operator of China's largest online game platform and its major online community.
As with other Call of Duty titles, the new game will focus on multiplayer experiences. Other similarities include a variety of maps and game modes and an original story. The game is based in the Modern Warfare® time period.
Free-to-Play Foray
Call of Duty Online represents Activision's first attempt to monetize a major title solely through the sale of in-game items. Activision highlighted that the new monetization model was tailored specifically for the Chinese market. Players will be able to personalize their characters, weapons and gear. Enhancements to equipment and other perks will be available at the in-game store.
Critics of the free-to-play model point to two primary flaws: to date, free-to-play games have been of lesser quality and not attractive to hardcore, paying gamers (presumably budgets are lower) and free-to-play games often encourage the buying of success at the in-game store, which angers the hardcore gamers. While it remains to be seen if players will have the option to buy their success in Call of Duty Online, apparently no time or expense is being spared to making the new title on par with others from the franchise. The game has been in development in Shanghai for two years and has not yet reached the beta stage.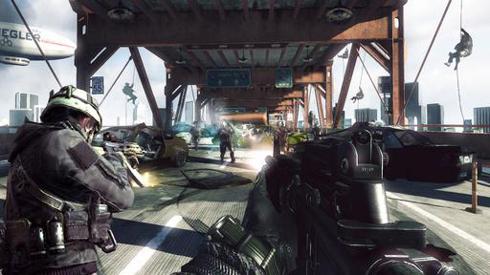 Source: activision.com
Although it adopts their model, Call of Duty Online looks substantially different than the free-to-play games we primarily see from Zynga (ZNGA) and occasionally from Electronic Arts (EA). The level of multiplayer interaction looks to be much richer than what Zynga and EA have been able to conjure with their seemingly social, Facebook (FB) based games. Should Activision's new title deliver on the aforementioned social/companionship front, avoid pay-to-win, and execute on game quality the property should add in excess of $200 million per year in revenue to Activision's top line.
Tencent versus NetEase
Tencent seems an ideal partner for Activision in China because of their success with CrossFire, a shooter game similar to Call of Duty. Activision CEO Bobby Kotick stressed Tencent's track record and market knowledge as the value drivers in the partnership. And Tencent President Martin Lau showed he is on board with Activision's strategy by highlighting the immersive and interactive nature of the game and predicting tens of millions of loyal fans.
Yet the choice of Tencent as the licensee is somewhat surprising given Activision's relationship with NetEase (NTES). NetEase partners with the Blizzard side of Activision to bring World of Warcraft and Starcraft II to China. In March Activision and NetEase announced they were extending their cooperation on World of Warcraft into 2015. NetEase stock did not react strongly to the Tencent news. Initially off 1.86%, the stock finished the holiday shortened session down .58%. Activision closed up 4.31%. Tencent trades in Hong Kong and is one of forty-three companies in the Hang Seng Index.
Disclosure: I am long NTES.