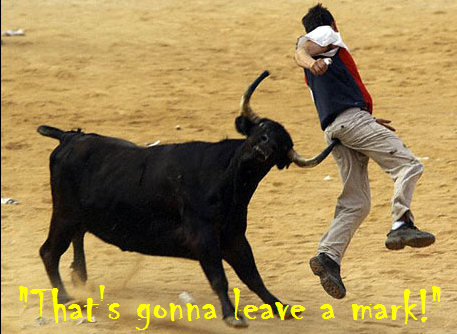 The vacation and volume reduced week was anything but peaceful. All things considered, the roller coaster ride continues. Friday's employment report induced sell-off was interesting given two things: either a plea for more QE now or just a confirmation of descending economic conditions. As to the former, the Bank of England is engaging in more QE with little in the way of positive impact. Therefore, perhaps more QE from the Fed may have little impact beyond an initial cheer. After all, 2.5 swings at the problem haven't helped at all. China was cutting interest rates this week and so too was the European Central Bank (ECB). And, how's that going? Not so well.
Economic data beyond a poor employment report (80K jobs vs 90K expected and the unemployment rate remained at 8.2%). The underemployment rate increased slightly (14.9% vs 14.8% previous) indicates more people out of work. Further most new jobs were for part-time help. Early in the week the all important ISM Mfg Data cratered (49.7 vs 53.5 previous) meaning the economy is weakening rapidly.
Bailout success in the eurozone has once again become "unfixed" as squabbling over restructuring and extensions are the order of the day and week. Meanwhile as Spanish yields soared once again most citizens would rather focus on the running of the bulls in Pamplona - out of sight, out of mind.
Earnings will start rolling out next week and we've seen estimates being rapidly reduced by analysts perhaps cynically allowing for some beats.
The bottom line in the U.S. and globally is conditions are deteriorating and for most just suck.
U.S. stocks for the week were only slightly lower dependent on the major index viewed. As the DJIA (NYSEARCA:DIA) was hitting its 50 day moving average a story appeared in the WSJ indicating the Fed is contemplating and deliberating more QE. That leak led to some late day buying. Leading U.S. sectors remain REITs (NYSEARCA:IYR), homebuilders (NYSEARCA:ITB) and biotechnology (NYSEARCA:XBI). Bonds (NYSEARCA:IEF) continued to rally as did the dollar (NYSEARCA:UUP) against the euro (NYSEARCA:FXE) and Swiss franc (NYSEARCA:FXF). The Swiss for example are fighting furiously to maintain the recent peg to the euro as inflows there continue mostly from southern European countries. Commodity prices (NYSEARCA:USO), (NYSEARCA:DBC), (NYSEARCA:GLD) and (NYSEARCA:JJC) fell as the dollar's strength knocked prices lower.
Given the holiday and half day trading Tuesday volume overall remains light. Most investors were phoning their orders if they were trading at all. Breadth per the WSJ was quite negative.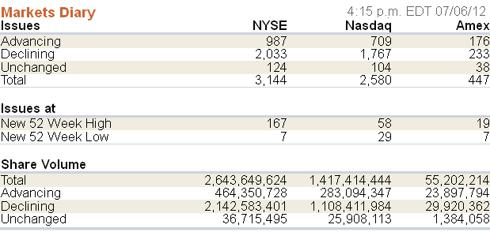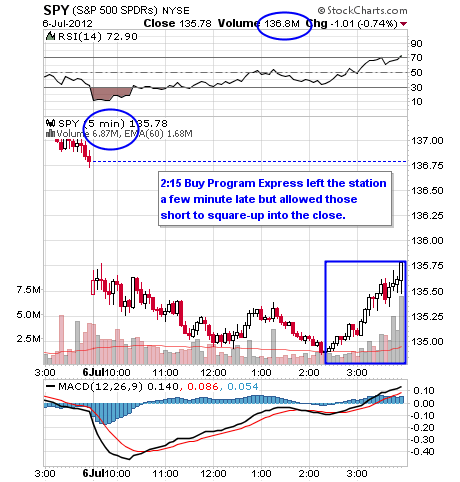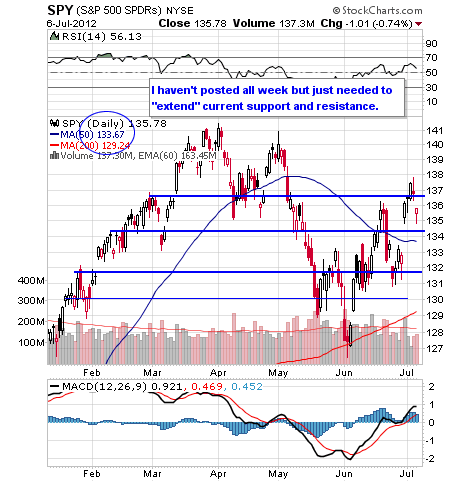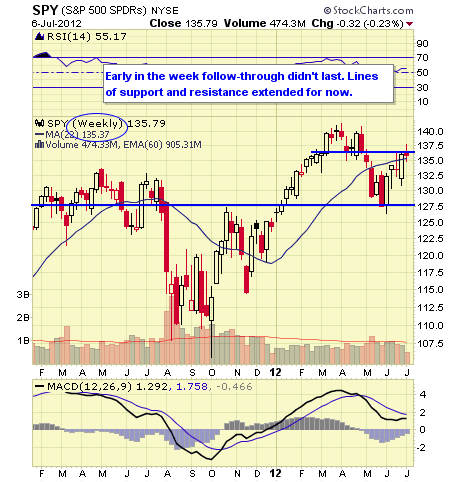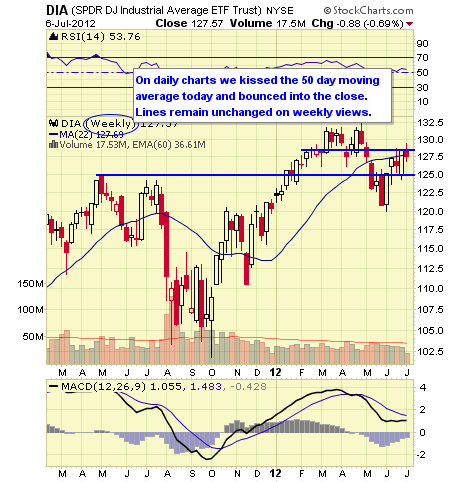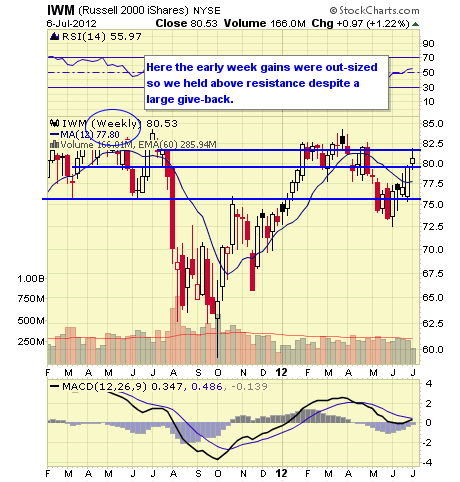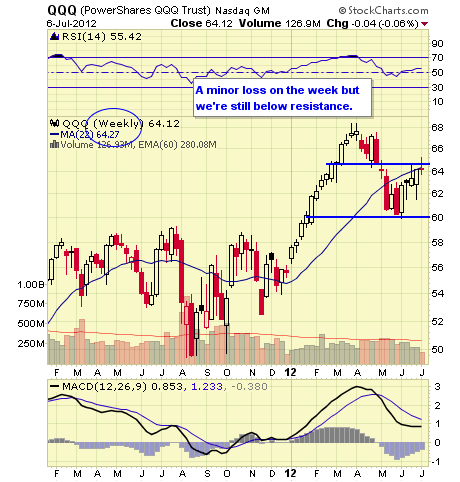 Continue to U.S. Sector, Stocks and Bond ETFs: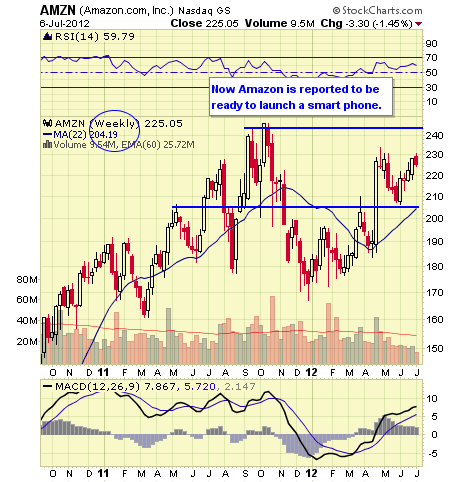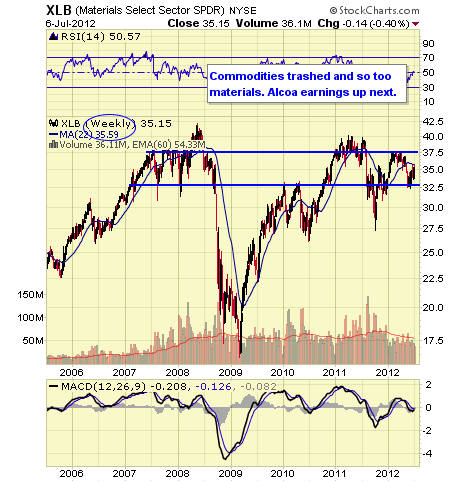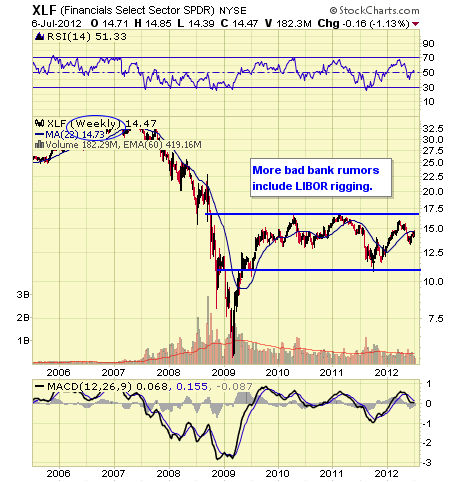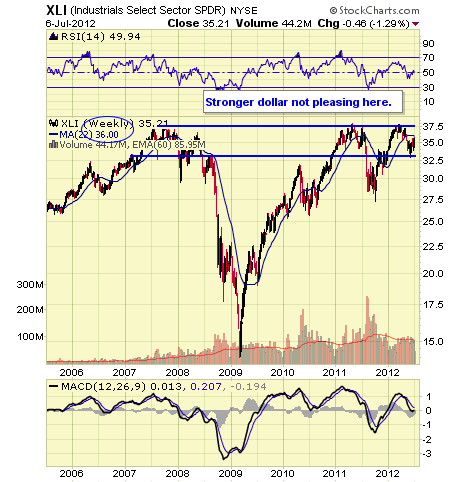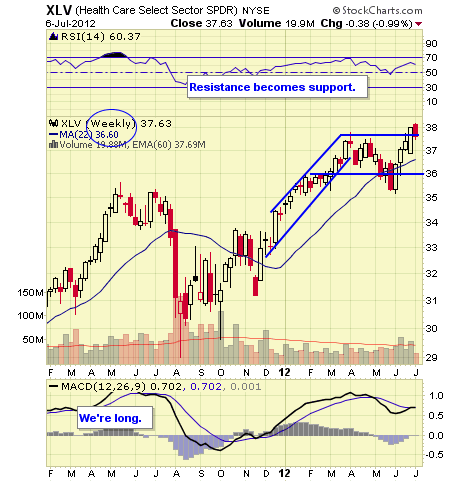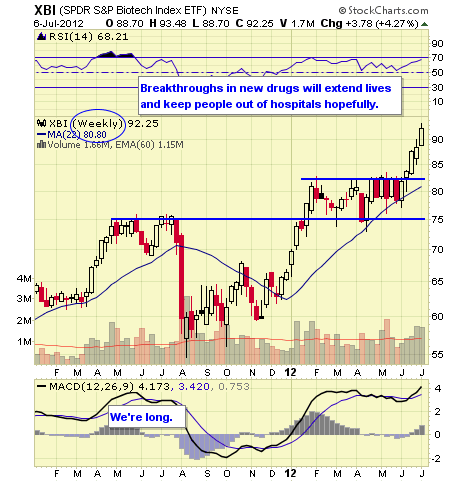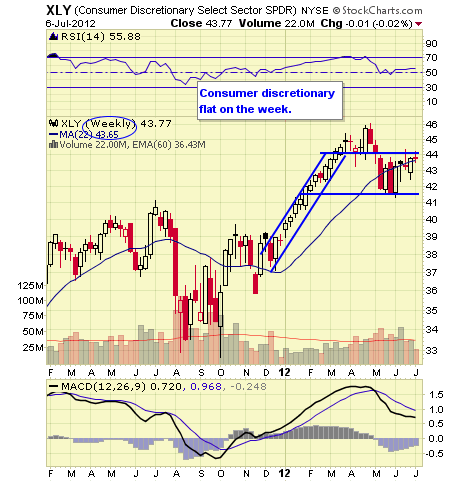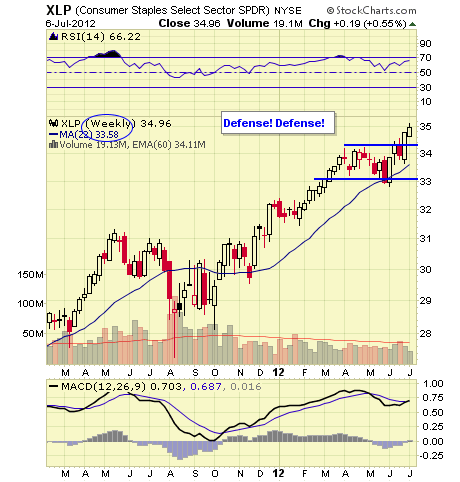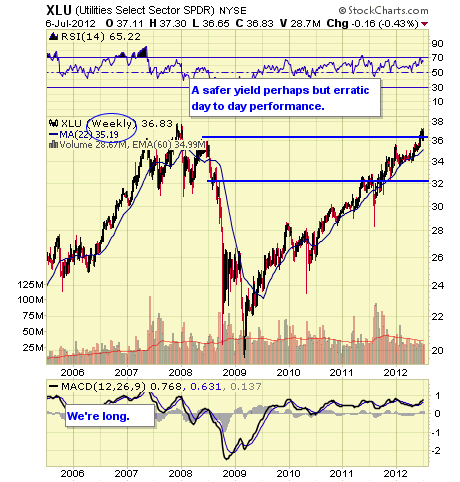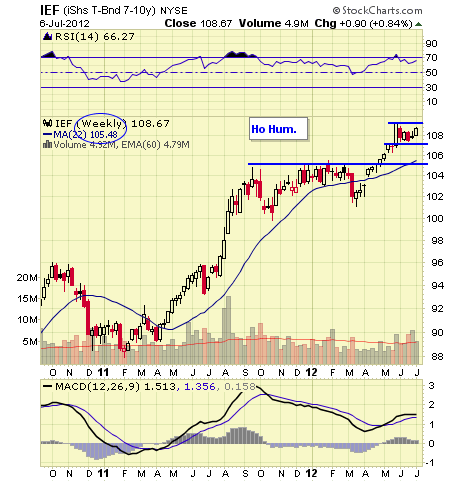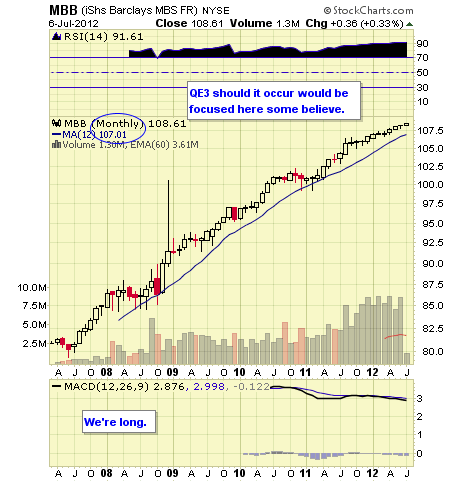 Continue to Currency and Commodity Market ETFs: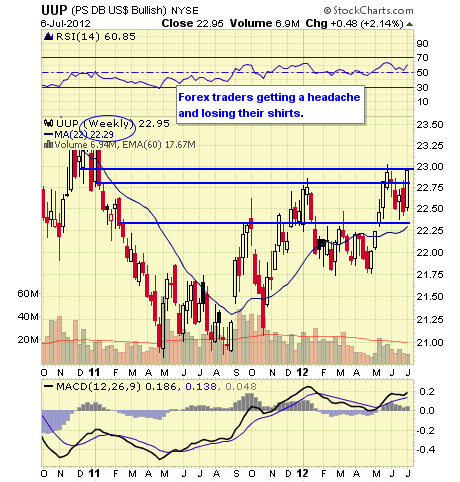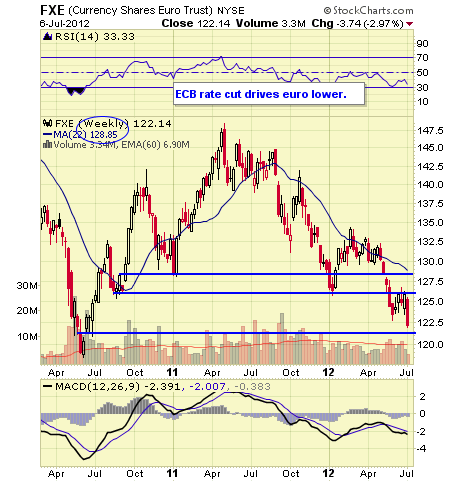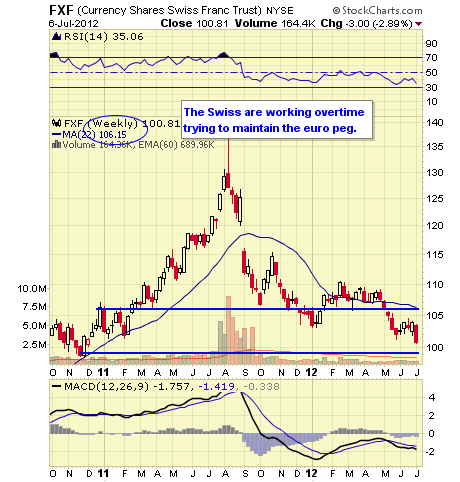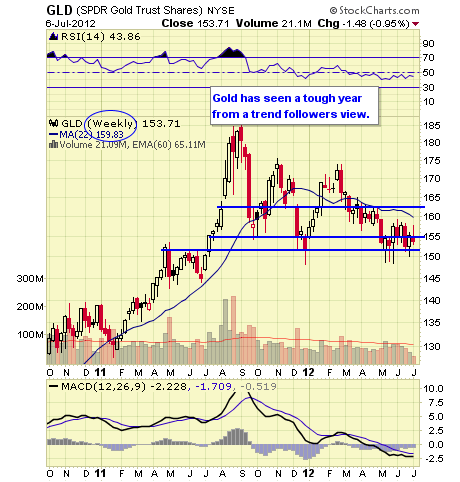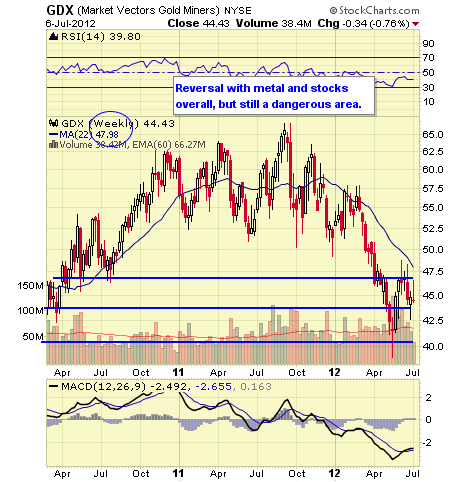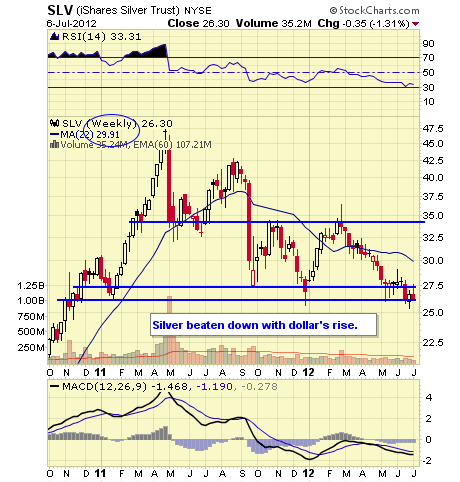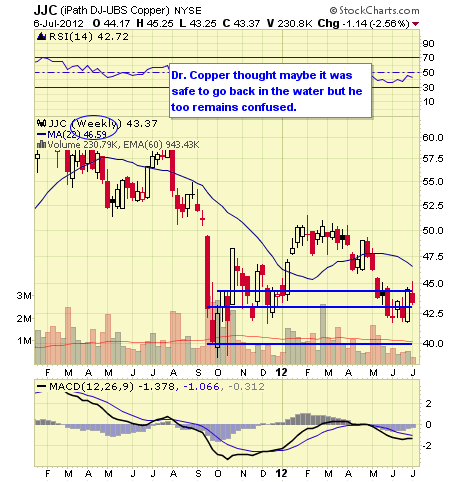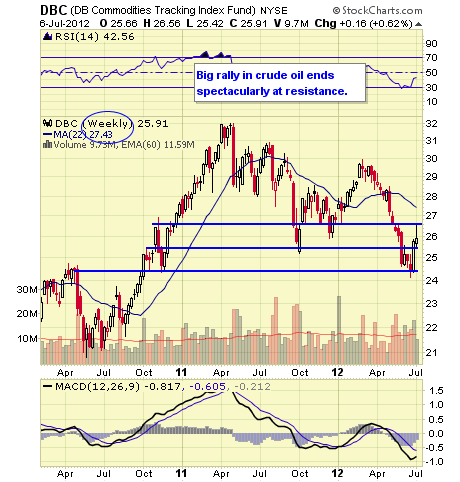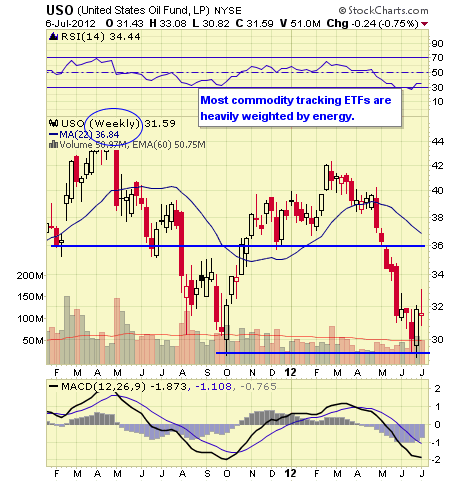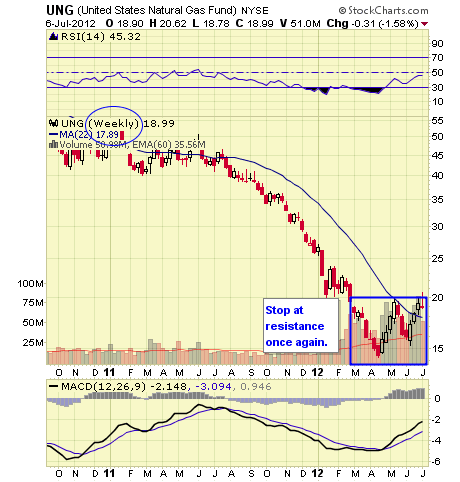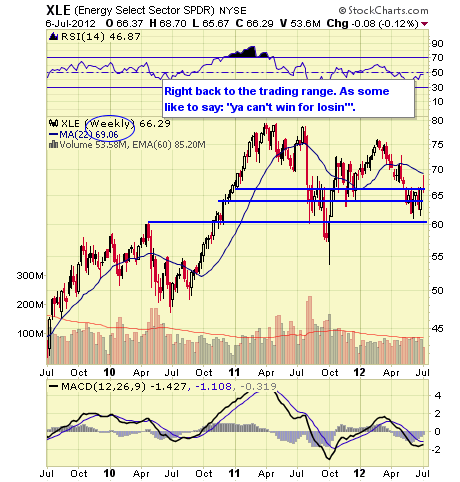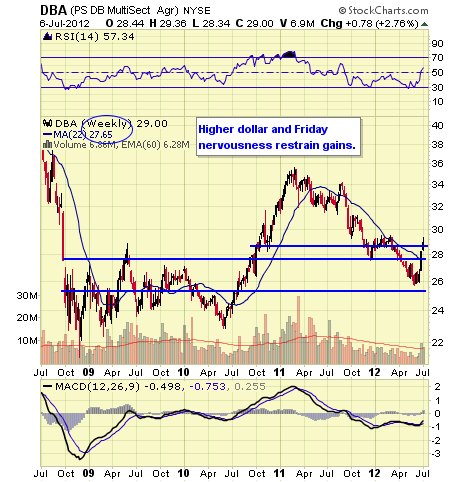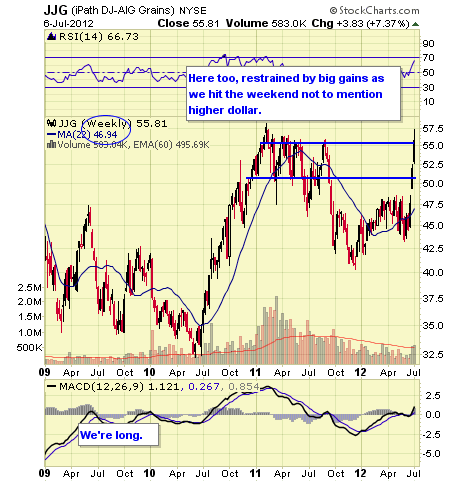 Continue to Overseas Sectors and ETFs: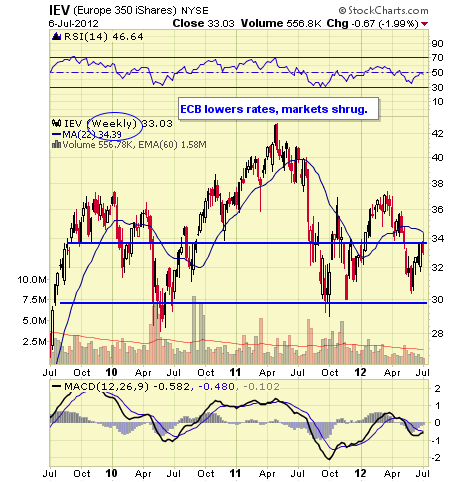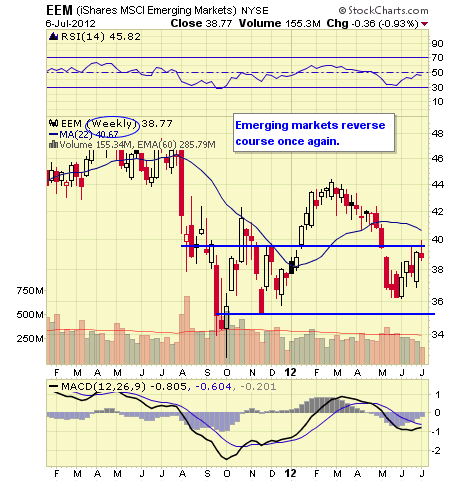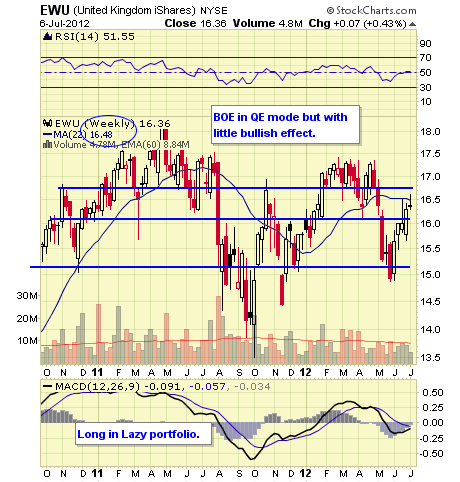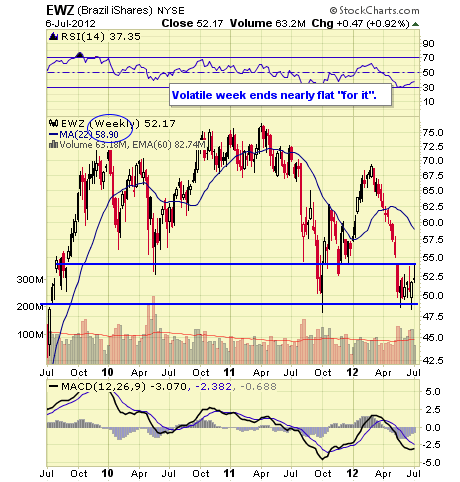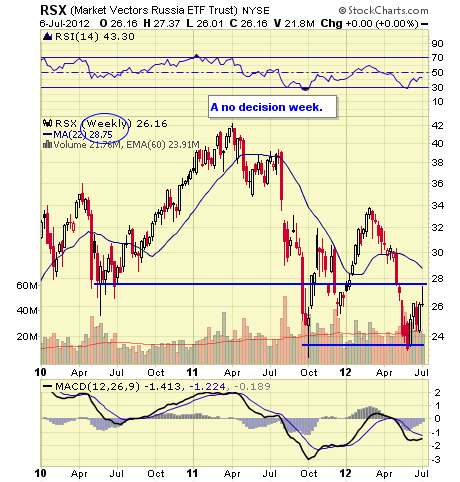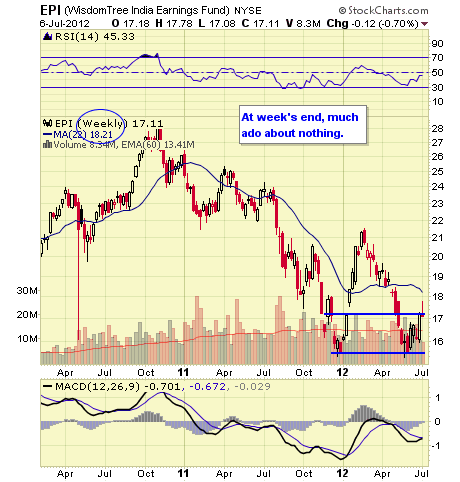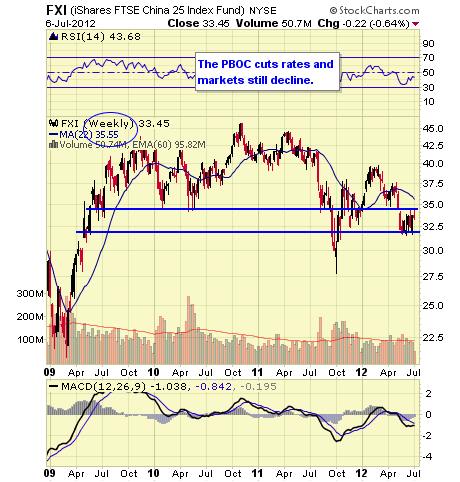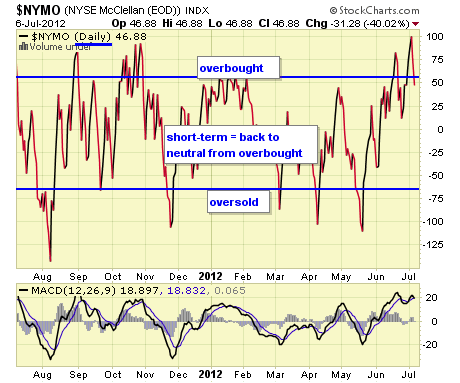 The NYMO is a market breadth indicator that is based on the difference between the number of advancing and declining issues on the NYSE. When readings are +60/-60 markets are extended short-term.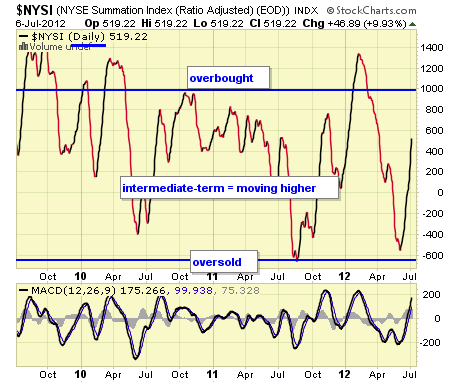 The McClellan Summation Index is a long-term version of the McClellan Oscillator. It is a market breadth indicator, and interpretation is similar to that of the McClellan Oscillator, except that it is more suited to major trends. I believe readings of +1000/-1000 reveal markets as much extended.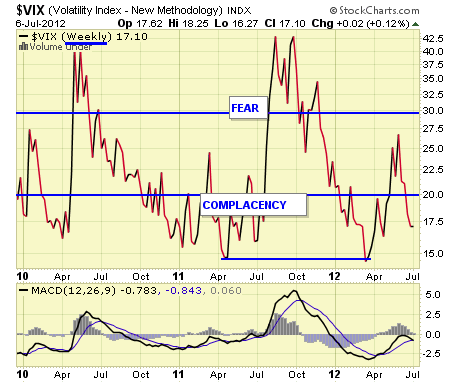 The VIX is a widely used measure of market risk and is often referred to as the "investor fear gauge." Our own interpretation is highlighted in the chart above. The VIX measures the level of put option activity over a 30-day period. Greater buying of put options (protection) causes the index to rise.
The late day rumor regarding more QE lifted stocks into the close. The more worrisome thing for bulls is we're seeing QE globally and central bank reductions in interest rates without much effect. Perhaps QE3 will be a Facebook IPO (NASDAQ:FB) like bust - just wundrin' ...
See you next week.
Disclaimer: The ETF Digest maintains active ETF trading portfolio and a wide selection of ETFs away from portfolios in an independent listing. Current "trading" positions in active portfolios if any are embedded within charts: Lazy & Hedged Lazy Portfolios maintain the follow positions: VT, MGV, BND, BSV, VGT, VWO, VNO, IAU, DJCI, DJP, VMBS, VIG, ILF, EWA, IEV, EWC, EWJ, EWG, & EWU.
The charts and comments are only the author's view of market activity and aren't recommendations to buy or sell any security. Market sectors and related ETFs are selected based on his opinion as to their importance in providing the viewer a comprehensive summary of market conditions for the featured period. Chart annotations aren't predictive of any future market action rather they only demonstrate the author's opinion as to a range of possibilities going forward. More detailed information, including actionable alerts, are available to subscribers at www.etfdigest.com.
Disclosure: I have no positions in any stocks mentioned, and no plans to initiate any positions within the next 72 hours.