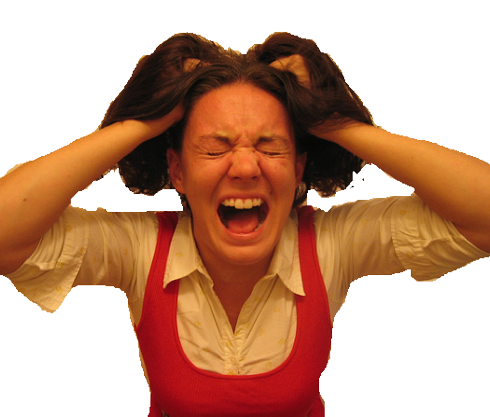 Click to enlargeEvery now and then we need a good catharsis, just as long as it's just a blip in time and signifies nothing of real meaning. Even rational people are allowed to have an occasional outburst without causing their integrity to be impugned.
These days a single data point is interpreted as being fully predictive until the next data point is delivered. No one seems to notice if the two data points, sometimes separated only by mere moments, are sending polar opposite signals. Act first, think last.
Earlier Friday on his CNBC appearance, Herb Greenberg twice emphasized "For Today," when discussing the significance of gold's price action and the reason behind the large movement. For tomorrow can just as easily bring an equally sized, yet opposite movement. That emphasis was equally appropriate for all of our markets in that there is neither vision nor memory and the reactions are often super-sized and illogical. Then they are simply forgotten and irrelevant. Don't get me started on the revisions that come our way, as well.
This past Friday (July 6, 2012) was a day of catharsis. I suppose that the less than robust Non-Farm Payroll numbers can be blamed for the nearly 200 point loss going into the final hour of trading, but no one expressed too much surprise over the numbers. So it's not entirely clear to what the over-reaction was tied. I have a hard time understanding how in the absence of company or sector specific news a company like Riverbed Technology (NASDAQ:RVBD) would be so disproportionately impacted on job numbers.
But that's among the reasons why I don't get the big bucks.
On days when companies like Diamond Foods (NASDAQ:DMND), Netflix (NASDAQ:NFLX), Green Mountain Coffee Roasters (NASDAQ:GMCR) and Pandora (NYSE:P) are among the best performers amid a sea of red, something is amiss.
From an optimistic perspective, for what seems to be a regular occurrence, I remind myself that in the past 15 months there has been no correlation between a triple digit loss on a Friday and a similarly sized loss the following Monday. Equally sized Friday gains fare no better when Monday rolls around. Of course, paring the loss down by 60 points in the final hour is a good sign, as well and there's little news expected over the weekend on anything other than perhaps some insights into the root causes for Tom Cruise's marital woes.
On a day like Friday, cathartic as it was, it reminds us that unbridled optimism can be dangerous. Going all in at once is just one measure of reckless behavior, because we all know that our "luck" being what it is, will only result in going all in just at the market's top. The optimism can vanish in a flash just on the basis of that fleeting data point.
But this catharsis brings about potential bargains. If you're a covered call writer, even with a day like Friday you may have some positions that are going to be assigned. For me, I'll be losing a portion of my shares in Freeport McMoRan (NYSE:FCX), but that's it, as the Friday sell off saw to it that far fewer stocks than I would like will find new owners. I usually hope to renew 20-40% of my holdings on a weekly basis, but this week it will barely be 5%. Too bad, because bargains await.
Of course this week also ushers in earnings season and that brings its own dynamic often introducing alternating periods of gloom and ecstasy as each release is uber-interpreted for its overall meaning to life as we know it. It will be amazing as to the extrapolations that take place as the likes of Alcoa (NYSE:AA) and Texas Instruments (NASDAQ:TXN) release their numbers. Bad numbers from either and you can bet that ConAgra (NYSE:CAG) will fall in illogical sympathy.
But life has to go one despite the unknown dread that a single missed earnings report may bring to the overall market.
As always, the week's stocks on the radar screen fall into three categories: Traditional, Momentum and Double Dip Dividends. The coming week is the fourth of a five week monthly cycle. For this week's detailed report many of the selections have both the weekly option premium ROI calculated, as well as what remains of the monthly contract. Sometimes, it's nice to take a breather from the weekly offerings and lock into some higher premiums during a downward trend. DUring moments of weakness I sometimes take a peak to see what the next month is offering, as well.
For this week's picks, it seems just like a reunion of old friends, except that I had a very difficult time really identifying many reasonable candidates for the "Momentum" category of recommended stocks. After all, when so many tried and tested names are beaten down why waste time with the more risky positions?
Although the end of the day erasure of some of the losses was a good sign, I was a little sorry to see some of the closing prices of this week's selections move up. For those who have the discretionary cash to invest in new positions a down open on Monday would be a nice way to start the week. Of course, if you're looking to sell calls on existing, unassigned positions there's nothing like a bull right out of the gate.
This week's "Traditional" stocks making it onto the radar screen are all recent picks. Caterpillar (NYSE:CAT), Goldman Sachs (NYSE:GS), DuPont (NYSE:DD), General Electric (NYSE:GE), Intel (NASDAQ:INTC), Microsoft (NASDAQ:MSFT), Morgan Stanley (NYSE:MS) and Wells Fargo (NYSE:WFC).
Some of those, such as Intel and Wells Fargo, were mentioned in recent weeks but never had Trading Alerts sent to subscribers. Too bad, because they are currently right at the prices at which they were originally recommended and could have been quietly accumulating premiums.
Others, such as Caterpillar, General Electric and Goldman Sachs are current holdings and are also right at their original purchase prices. They appear to be good for initial purchases or adding to existing positions. Caterpillar was hit hard in Friday's trading after running up a bit earlier in the week. I had fully expected to see my shares assigned, having rotated into shares after three nice weeks if owning Deere (NYSE:DE), until some negative comments came out about worldwide growth prospects.
Those were the same kind of reports that came out just a week earlier, immediately prior to the price run up, consistent with Greenberg's astute observation.
Finally, some others, such as DuPont and Morgan Stanley were recently assigned but are now once again near their assigned price. Funny how that seems to happen on a very regular basis.
On the Momentum side of things, I'm going to choose stocks that are also going ex-dividend in the coming week and get some two for one action, but in a family appropriate sense. Both Freeport McMoRan and Yum Brands (NYSE:YUM) have their ex-dividend dates on July 11, 2012. They both respond to concerns over Chinese growth prospects. Copper, gold and chicken. That's all I need to know.
Traditional Stocks: Caterpillar, DuPont, General Electric, Goldman Sachs, Intel, Microsoft, Morgan Stanley, Wells Fargo
Momentum Stocks: Freeport McMoRan, YUM Brands
Double-Dip Dividend: Freeport McMoRan (July 11, 2012); YUM Brands (July 11, 2012)
Remember, these are just guidelines for the coming week. Subscribers will get Trading Alerts if these appear to be reasonable actions as trading begins next week. If you're on your own, please adjust accordingly with market movement and you'll have the makings of a healthy income stream for the week with reduced risk.
Disclosure: I am long GS, YUM, FCX, CAT, GE, RVBD.
Additional disclosure: I may initiate positions in MS, WFC, INTC, MSFT and DD.