Last year I considered buying Nokia (NOK) at $6 a share. It had fallen from over $10 a share, and the company appeared to have great products. But it seemed like a big gamble at the time, so I passed on it. When I recently wrote several articles about Microsoft (MSFT) and Windows Phone 8, there were comments from Nokia investors which reminded me to check it out. So as I was beginning my research on Friday, I found a new article claiming that Nokia will build the first Windows Phone 8. At this time it is just a rumor:
File this under "wild speculation," but Dutch blog NieuweMobiel has spotted the Nokia Lumia 910 on Nokia's application testing program for developers and says that the device may be the first to run on Windows Phone 8.
And then here is another quote from a similar article on Friday:
A device labeled as Nokia Lumia 910 has appeared on the Remote Device Access tool. In case you are not familiar, the RDA is provided by Nokia and is used by software developers to test an app on a given device without actually owning it. What could the Nokia Lumia 910 be? Well, it is speculated that we might be dealing with a Nokia Lumia 900 variant, although we can only guess what the differences between the two devices would be.

On the other hand, this could be an upcoming Windows Phone 8 smartphone. After all, if such a device is really being planned, launching it with Windows Phone 7 on board would not make much sense given that the newer version is to be released before the year's end.
Usually I don't pay attention to "wild speculation". But in the demonstration of WP8 put on by Microsoft, they used a phone made by Nokia:
Belfiore is demoing his own phone on prototype hardware, an engineering device built by Nokia.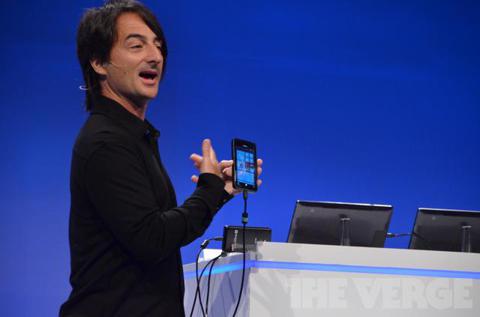 It stands to reason that the company that has the hardware ready to go in the demo would be the first one to come out with it on the open market. But I must remind everyone that right now this is just a rumor. However, if it is true, the news could save the stock from its current plunge:
Nokia has fallen almost 80% in the last two years. And, as you can see on the chart below, shares have dropped sixty percent in the last 3 months, and closed Friday at $1.92:
The earnings for Nokia are not where they need to be. According to Yahoo Finance the P/E is non-existent, and the forward P/E is 192. EPS is negative 82 cents. My first instinct is to wait before sinking any money into this company. However, if Nokia is about to come out with a new "super phone", things could turn around in a "New York Minute".
Disclosure: I have no positions in any stocks mentioned, and no plans to initiate any positions within the next 72 hours.