Alcoa Inc. (AA) reported its quarterly earnings yesterday, and its revenue and earnings beat analysts' expectations. However, primarily due to aluminum prices trading near their two-year lows, its operating results were unsatisfactory to some extent. Still, we expect its end markets' demand to improve, especially in aerospace and automotive markets. In addition, we believe that the expected production cuts from China, along with the continuation of reduction in capacity utilization by U.S. aluminum producers, is going to raise aluminum prices in the future, and so we reiterate our buy recommendation for Alcoa.
Yesterday, Alcoa Inc. reported its 2Q2012 earnings, according to which it posted a loss of $2 million (nil cents per share) relative to a profit of $322 million (28cents/share) a year ago. The main reason for the miss was aluminum's price near its two-year low levels due to a global financial malaise. Still, the results exceeded Wall Street analysts' expectations. The stock traded up 40 bps but is now down more than 3%.
As a result of a drop of 18% in aluminum prices this year, Alcoa's revenue declined by 9.4% to $5.96 billion, but was still above the $5.81 billion analysts' average estimate. Furthermore, AP reported that the restructuring costs, environmental remediation charges, uninsured losses from a fire, and a $45 million civil settlement were the main reasons for the loss. If we exclude the last two of the "special items", Alcoa made a profit of $61 million (or 6c/share), which exceeded the analysts' average of 5-cents per share.
The company is expecting growth in most of its end markets, as it has maintained its growth forecast of global aluminum demand of 7% this year. It anticipates its aerospace, automotive, and beverage cans markets to improve by 13%-14%, 4%-8%, and 2%-3% respectively.
The expectations are in line with the current market dynamics. Aerospace demand (47% of 2011's revenue) is improving, as is evident from a recent increase in the number of jet orders for both Boeing (BA) and Airbus. Plus, Boeing has recently increased its 20-year market forecast after predicting demand for 34,000 new aircrafts. Automotive demand (16% of 2011's revenue) is also increasing, as the seasonally-adjusted annual rate (SAAR) of sales has surged to 14.1 million in June from 13.9 million in May.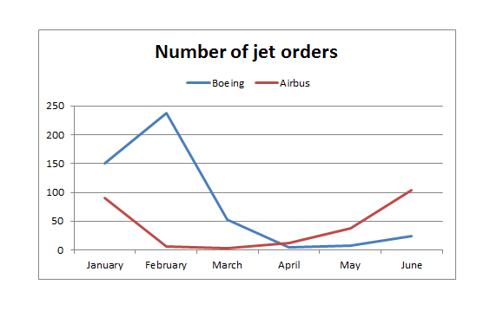 The demand for non-residential construction market, which contributed 19% to Alcoa's revenue in 2011, declined as indicated by a drop in the Architecture Billings Index, from 48.4 (April) to 45.8 (MAY). However, we expect the construction market to improve once this summer season is over (because construction activity traditionally slows down in summers), and the macroeconomic outlook becomes more stable.
One point worth consideration, which we also identified in our previous article, is the pending litigation case against Alcoa by Aluminum Bahrain BSC. (Alba). According to this case, Alcoa is accused of bribing Bahrain's officials, so that Alba had to overpay $420 million for aluminum's raw material, alumina. Alcoa claimed that it offered to settle the suit through a $45 million cash payment, and a contract for alumina supply to Alba. The settlement may need future charges of $75 million or more, following potential settlements with the SEC and the U.S. Department of Justice.
Overall, we continue to remain bullish on an improvement in the aluminum market in general and Alcoa's future growth potential in particular. However, the main constraint is the reduction in aluminum prices over the last year, due to macroeconomic concerns along with the excess supply issue. However, major aluminum producers (including Alcoa) have excessively cut their production capacity in an attempt to halt declining prices. Alcoa decreased its output by 12%, and cut its production capacity of around 531,000 tons earlier this year. Alcoa CEO and Chairman Klaus Kleinfeld predicted an aluminum shortage in the future, as he claimed that China is also cutting production, which will decrease the current "global inventory surplus" and thus improve aluminum prices.
Disclosure: I have no positions in any stocks mentioned, and no plans to initiate any positions within the next 72 hours.