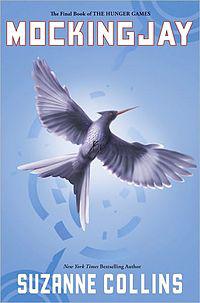 It was announced today that the third movie in the popular Hunger Games trilogy will be turned into two feature films. This now will see Lions Gate Entertainment (NYSE:LGF) enjoy the box office and DVD revenue of four total movies in the franchise. The remaining three movies have scheduled release dates of:
Catching Fire: November 22, 2013

Mockingjay Part 1: November 21, 2014

Mockingjay Part 2: November 20, 2015
This release schedule allows Lions Gate to capitalize on huge box office revenue from the franchise over four straight years, counting 2012. The Harry Potter franchise split up its last book The Deathly Hallows into two movies and saw huge returns. Here are numbers from those two movies:
Deathly Hallows Part 1: U.S. Open-$125 million, US Total-$296 million, Foreign Total-$660 million, Worldwide Total-$956 million

Deathly Hallows Part 2: U.S. Open-$169 million, US Total-$381 million, Foreign Total-$947 million, Worldwide Total-$1.3 billion
The second installment of the Harry Potter franchise ended up being the number one Harry Potter movie. The movie is also the fifteenth biggest movie in the United States and ranks number four on the all time box office list. In November, we will likely see Breaking Dawn Part 2 become the biggest movie in the Twilight franchise and prove that Summit Entertainment (now a part of Lions Gate) was fiscally smart to split up the final book into two movies.
The first Hunger Games movie went on to gross $404 million in the United States, making it more successful in the United States than all of the Harry Potter and Twilight movies. The movie made a respectable $273 in overseas markets, a number that should grow tremendously with the additional released movies. In August, I recommended buying shares of Lions Gate before The Hunger Games hoopla began. Shares saw a huge increase over the time between August and the movie's release.
Last week, I recommended buying shares of Lions Gate, after the success of Anger Management. The new show starring Charlie Sheen had huge premiere numbers. In the show's second week, overall numbers dropped, but more viewers in the coveted 18-49 age group turned in to the comedy on the FX Channel. Lions Gate was also able to continue selling international rights of Anger Management, with a new deal for Comedy Central U.K. in England.
Lions Gate continues to be a nice long-term play with the last Twilight movie this fall, three more movies in The Hunger Games franchise, Ender's Game franchise, and a growing television segment. I have written about what Lions Gate has to offer aside from The Hunger Games in an article here. In 2012, I became a shareholder of Lions Gate and plan on holding shares for several years. Investors familiar with the stock will recall that The Hunger Games movie caused a run-up in Lions Gate shares.
Investors should also remember that I recommended eight stocks that could benefit from The Hunger Games in a previous article. The stocks were Amazon (NASDAQ:AMZN), Barnes & Noble (NYSE:BKS), Cinemark (NYSE:CNK), Hot Topic (NASDAQ:HOTT), IMAX (NYSE:IMAX), Netflix (NASDAQ:NFLX), Regal Entertainment (NYSE:RGC), Scholastic (NASDAQ:SCHL).
Of these stocks, Scholastic, Hot Topic, and Imax saw large gains during the time The Hunger Games was in theaters. I think these all represent good three year trades based on the huge blockbuster potential tied into their product offerings.
Box Office figures are from Box Office Mojo.