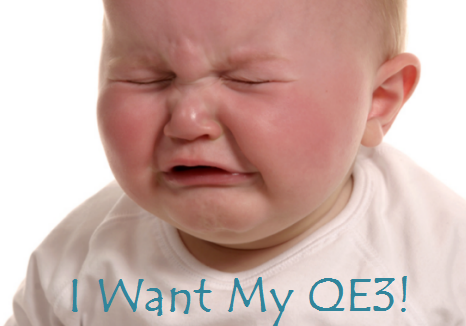 The FOMC Minutes were released at 2 PM and bulls were anxious to see some sign that a fresh round of QE was buried somewhere in the minutes. Apparently bulls didn't think the release a few weeks ago of more Operation Twist, the published language and the Bernank's press conference yielded enough clues. Anyway, bulls didn't like what was in the minutes and sold stocks almost immediately. But then clearer heads prevailed and the 2:15 Buy Program Express was engaged a few minutes late to save the day. So as they say in the Army: "As you were" and stocks returned to only slight losses.
The U.S. Treasury completed a historical 10-year bond auction ((NYSEARCA:IEF)) Wednesday. The "when issued" security was trading at 1.51% at 1 PM but the result was 1.459%, a new record low. What's the message here and who were the buyers? This is mattress money since even officially low inflation rate makes this yield negative with duration risk to boot.
Spain initiates new taxes, public employee wage cuts and other austerity measures which bring out protests in Pamplona running of the bulls style. Almost comically, Finland which has wanted collateral for any new bailout money has stated that "maybe" they'll accept Spanish bank stock as collateral. Really? In other news the Washington Post no less points out that the eurozone will have to reduce and adjust its social contract forcing workers to retire later. For example, some countries like Italy provide 3 months of annual vacation which reduces the actual work years to 51.
The dollar was slightly higher and unusually gold was slightly higher too. Combine gold, dollar and the bond auction and it spells fear. This is the environment we're in and there's little that can be done given global political BS. Within the Fed minutes today was this item: "business contacts say heightened uncertainty about future tax and regulatory policies put potential investment projects on hold". That little nugget says a lot about political gridlock, a lack of leadership and isn't being reported by the media. Also from the meeting was this quote: "Several on the FOMC said the Fed should study 'new tools' for easing". Whoever the "several" are is an admission that QE has been a long term failure only producing short-term results. And from our view it also promotes a serious misallocation of capital, screwing seniors and savers and creating an entire generation addicted to Fed crack.
We still haven't heard any fresh news about Peregrine's theft of client money or much in the way of updates on MF Global's missing funds. So where's Corzine? How come he isn't hounded like Madoff by the MSM? And then there's the "LIEBOR" thing which is just another scandal under the rug while bulls wait for another fix from the Fed.
Crude oil prices rallied nearly 3% after supply data showed a bigger decline than expected. Financial and energy sectors rallied primarily due to rallies in a few banks like JPMorgan (NYSE:JPM) and Bank of America (NYSE:BAC) and a report that consumers have upped their usage of credit card accounts by 11% versus a year ago. Still MasterCard (NYSE:MA) and Visa (NYSE:V) were lower on the day. Tech remains a notable laggard held back primarily by semis amid continued warnings.
Volume was lower than Tuesday but only slightly so, and breadth per the WSJ was mixed to negative.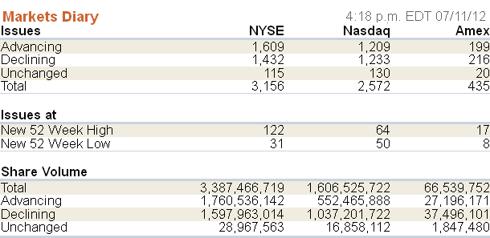 Click to enlarge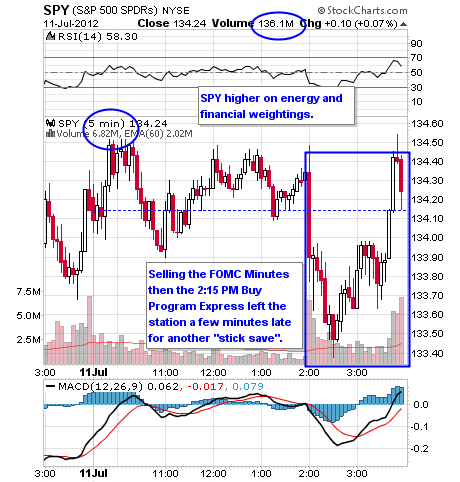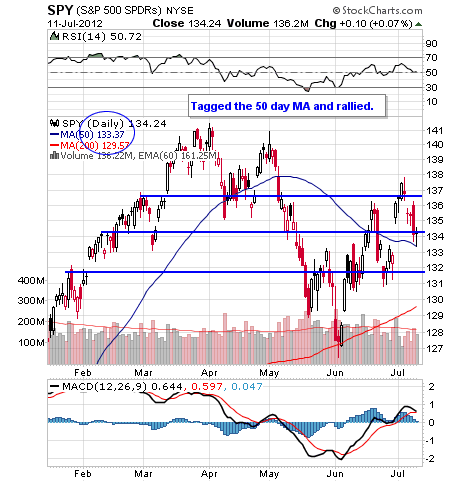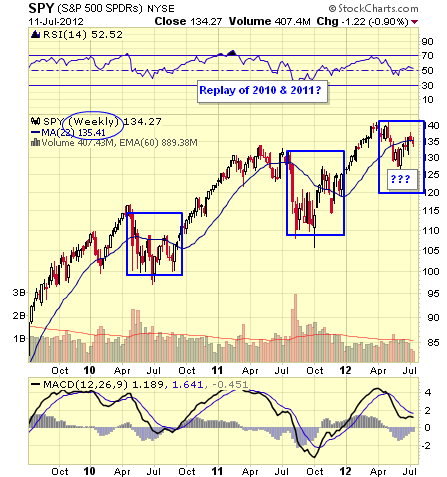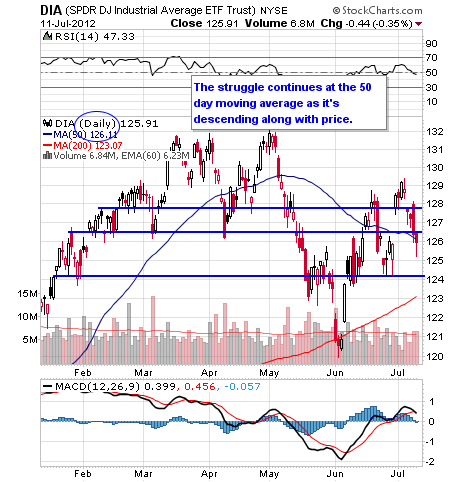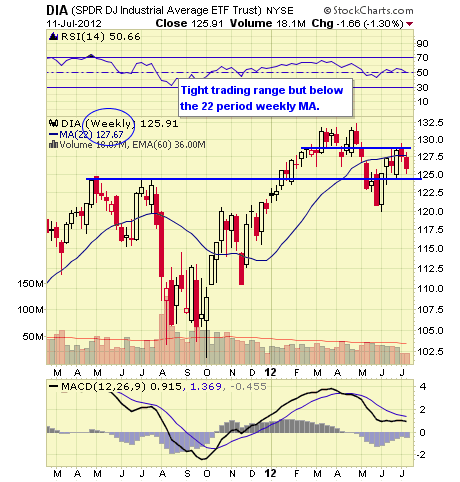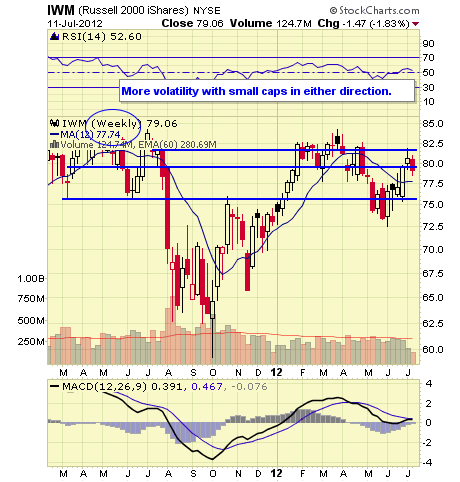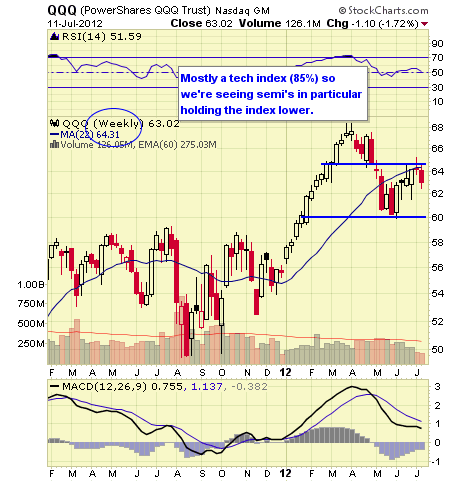 Continue to U.S. Sector, Stocks & Bond ETFs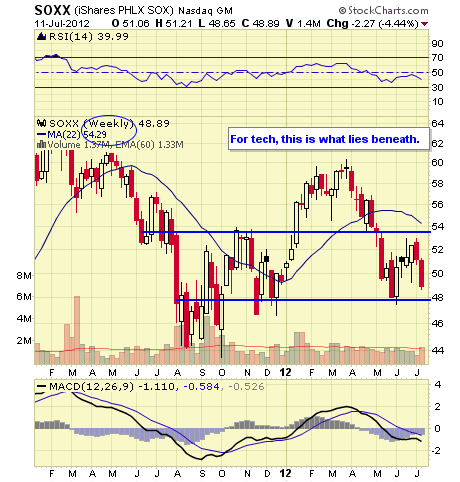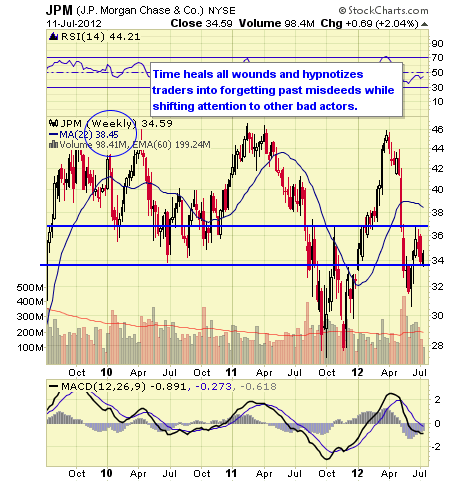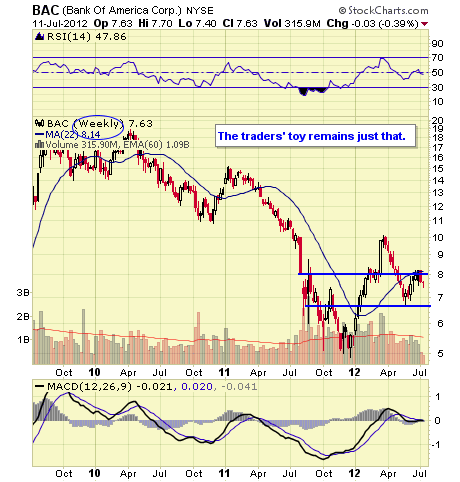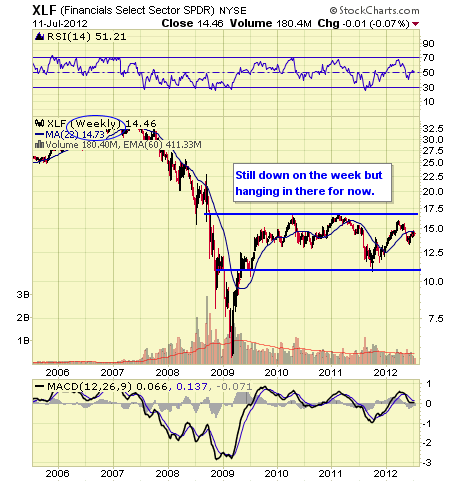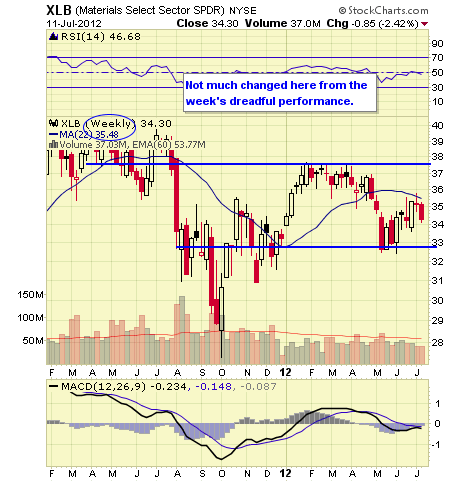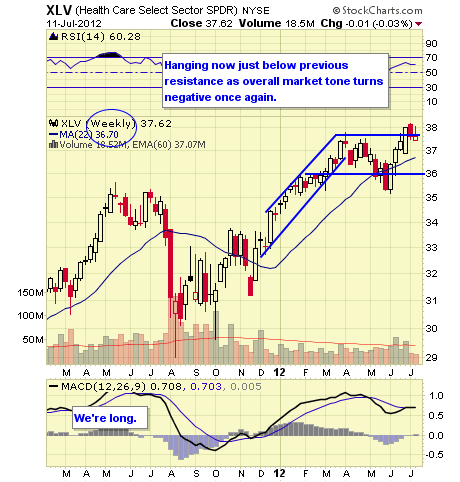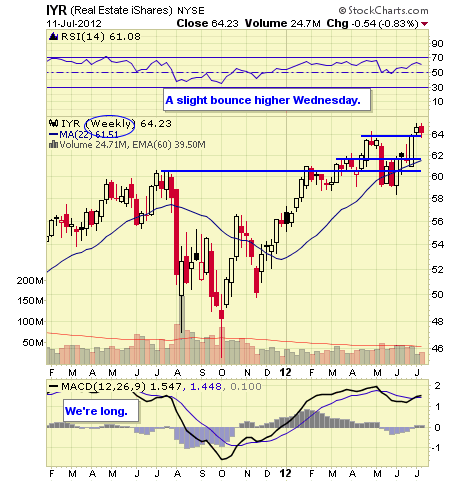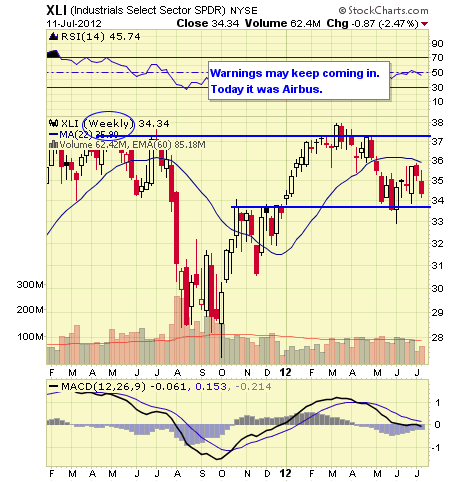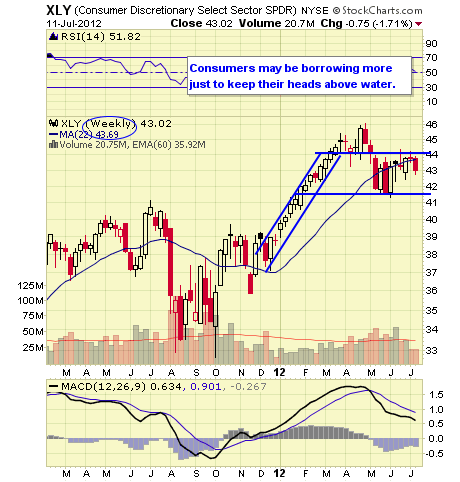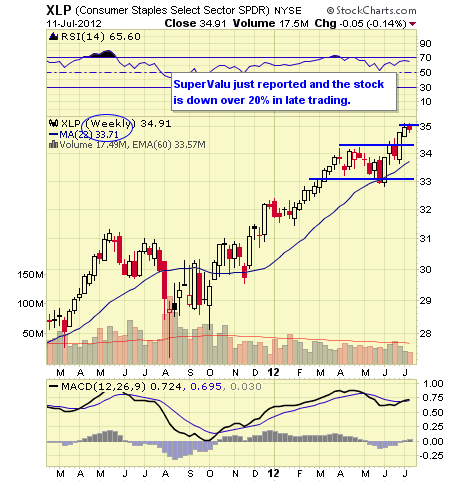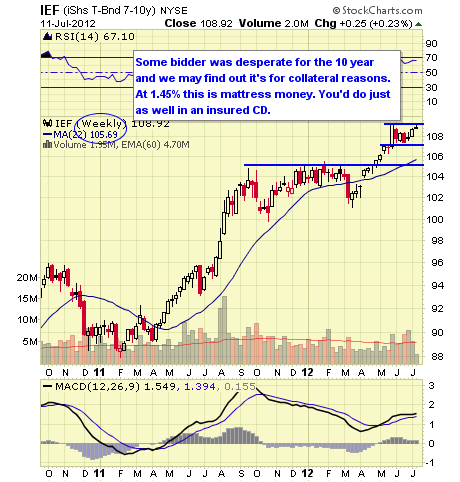 Continue to Currency & Commodity Market ETFs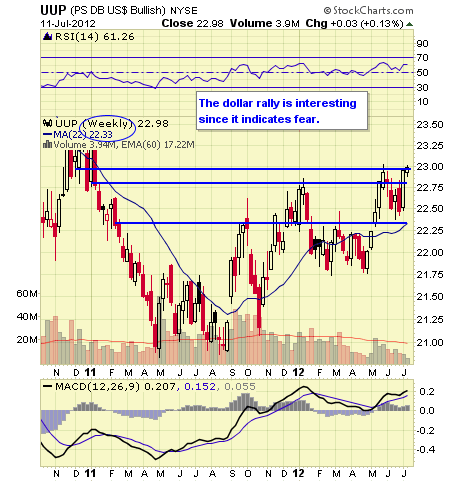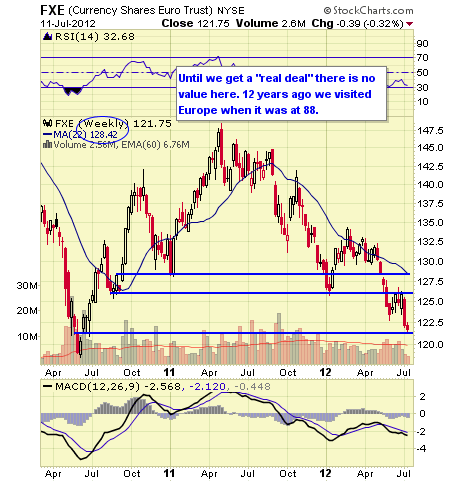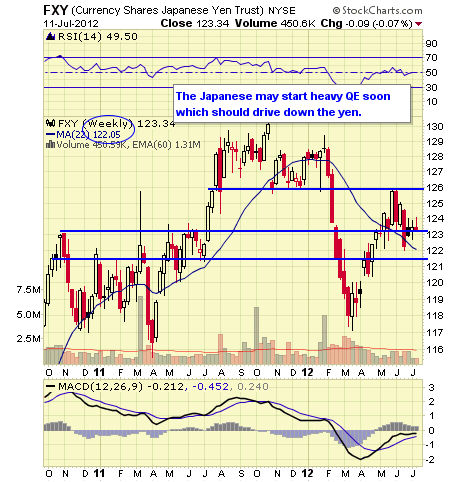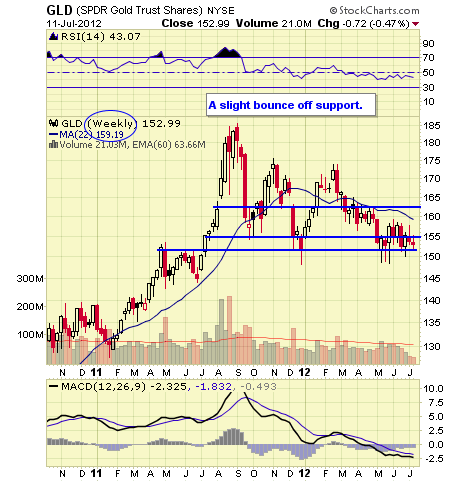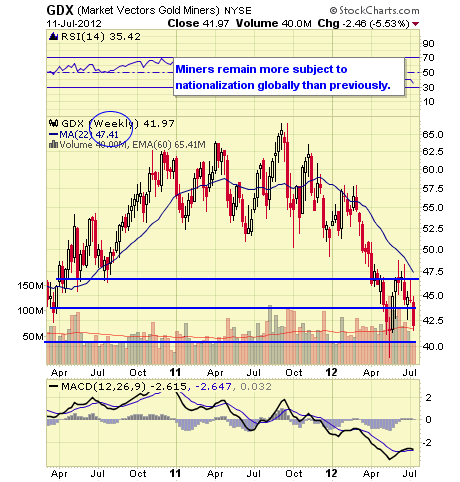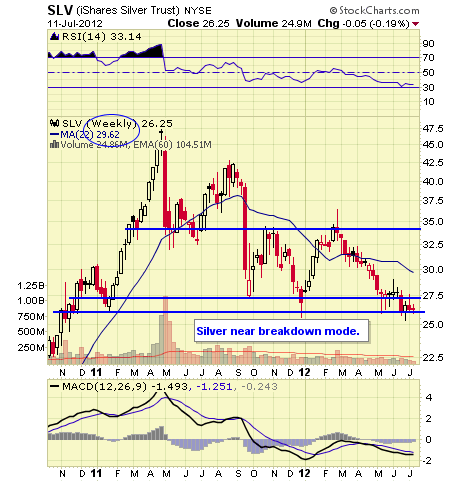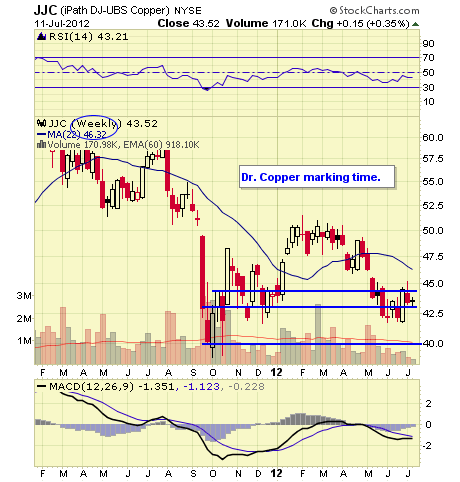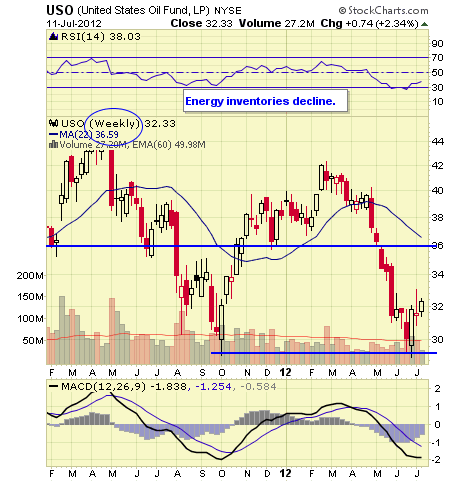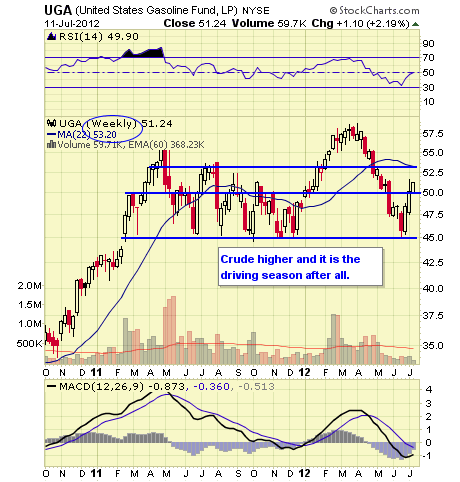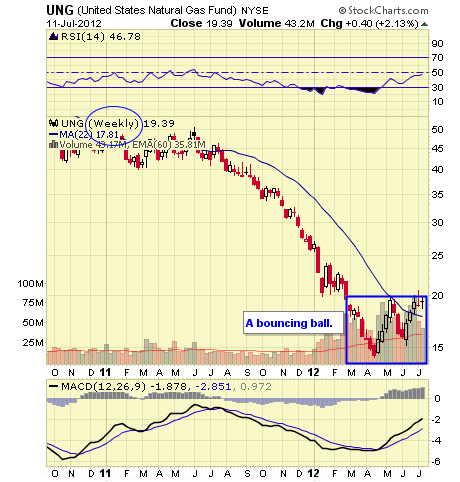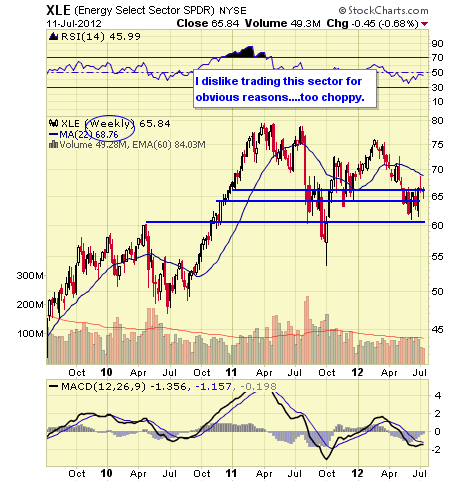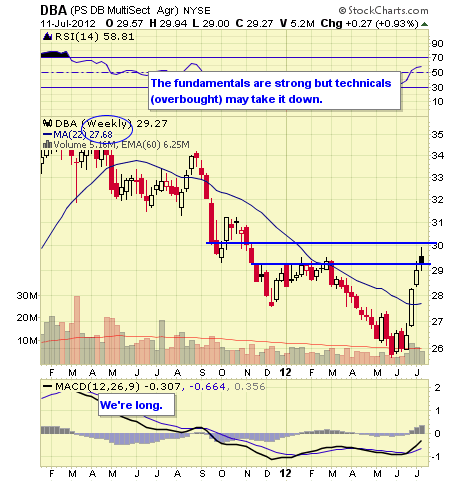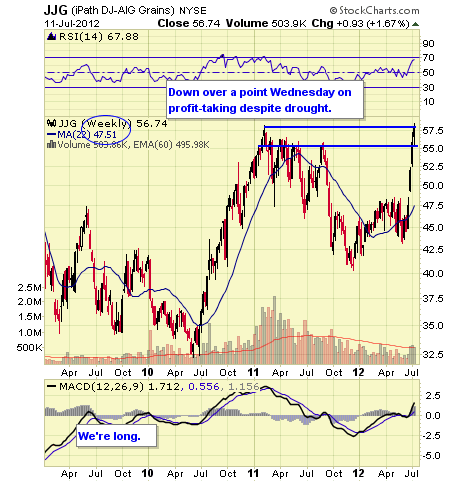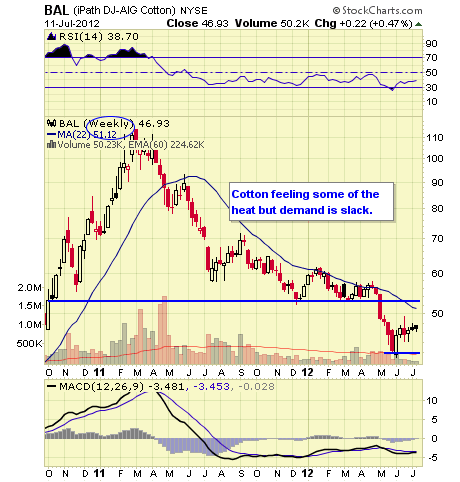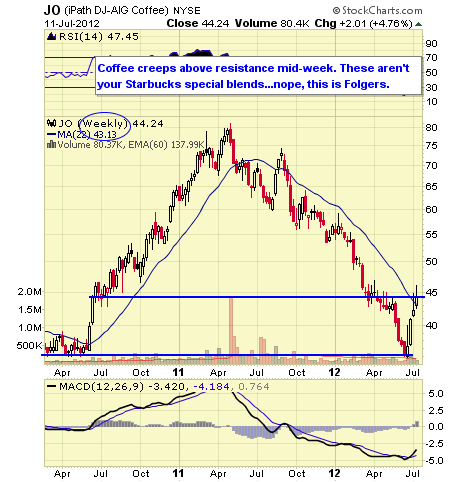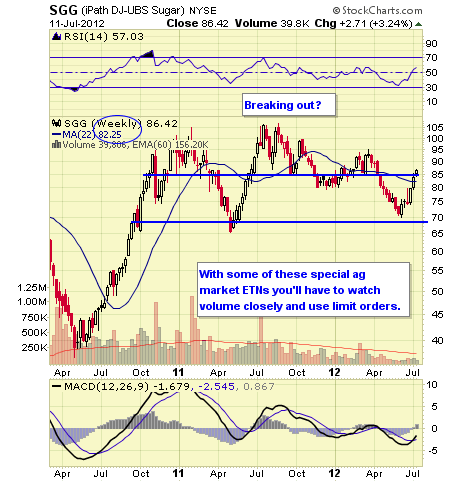 Continue to Overseas Sectors & ETFs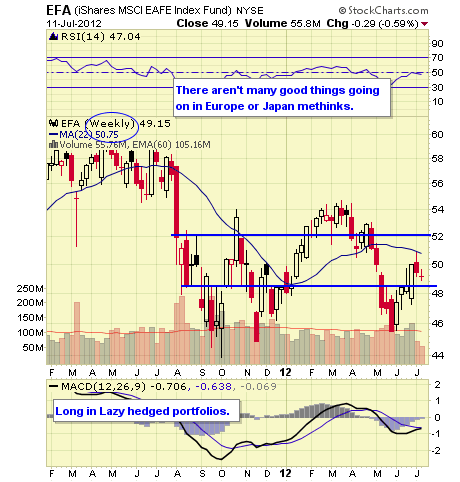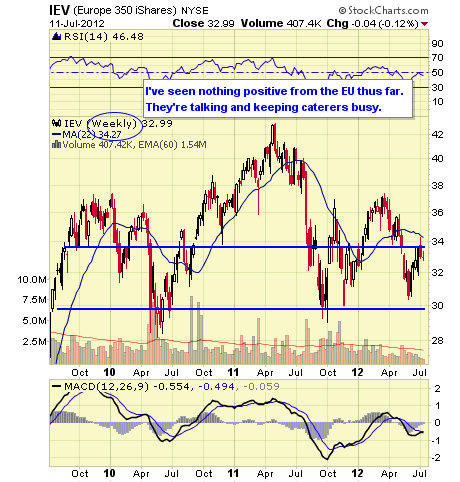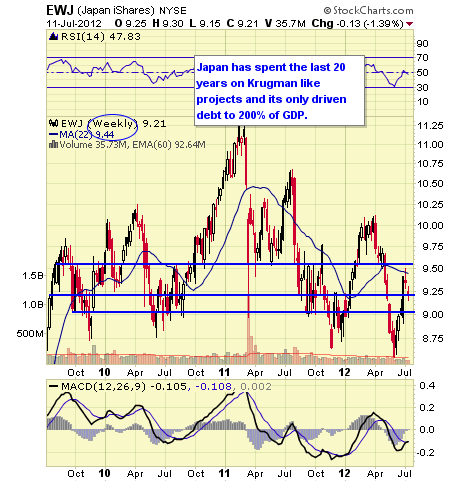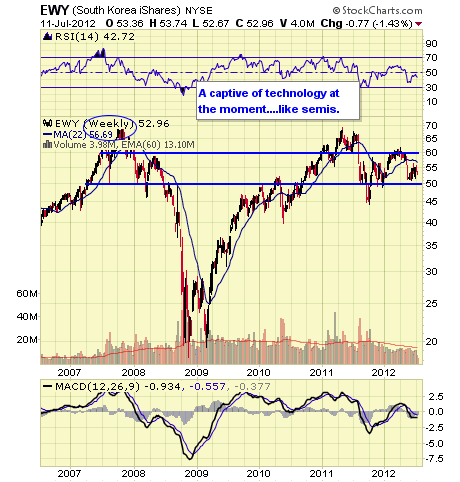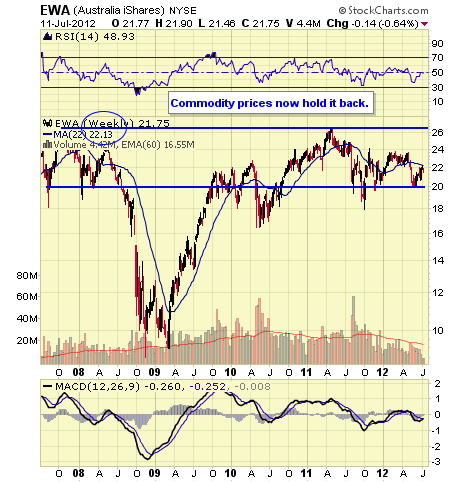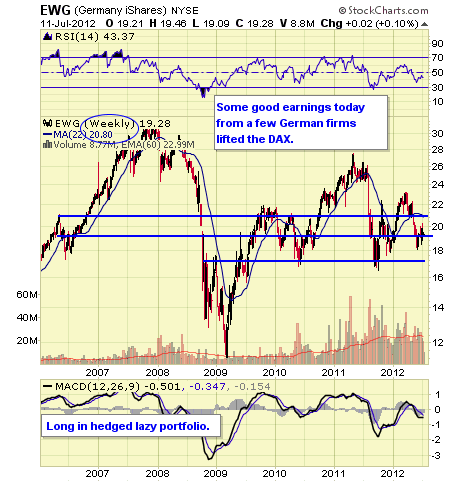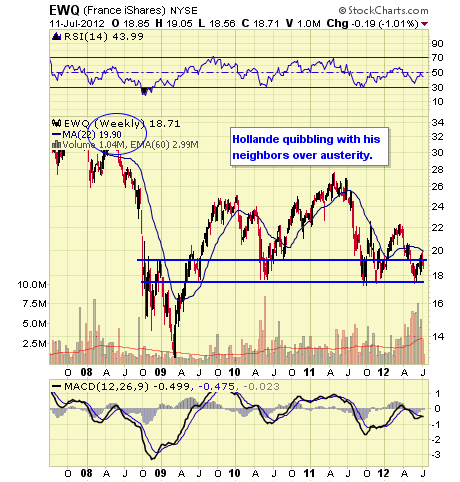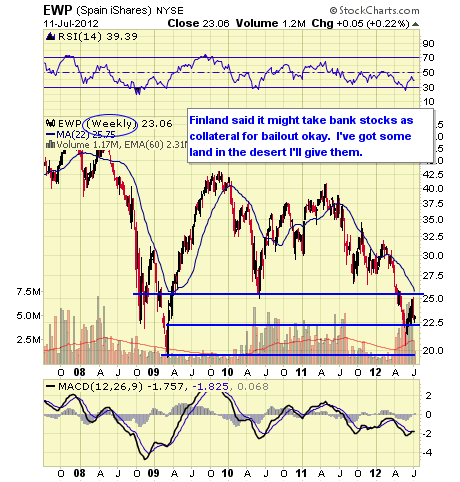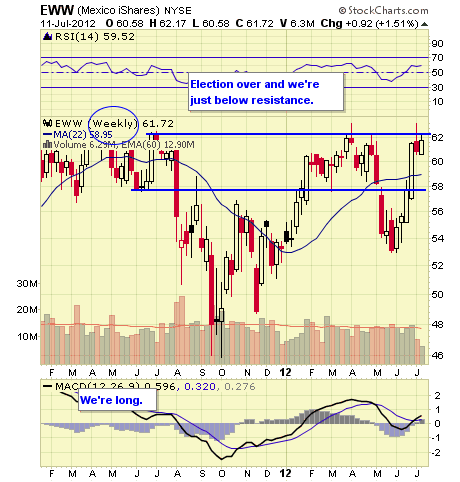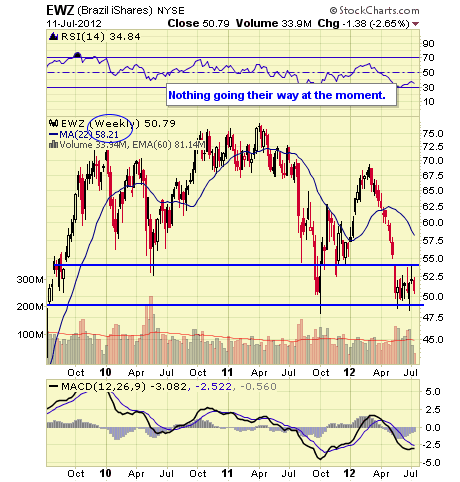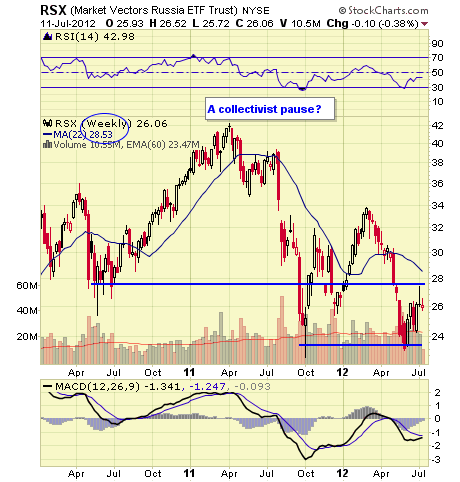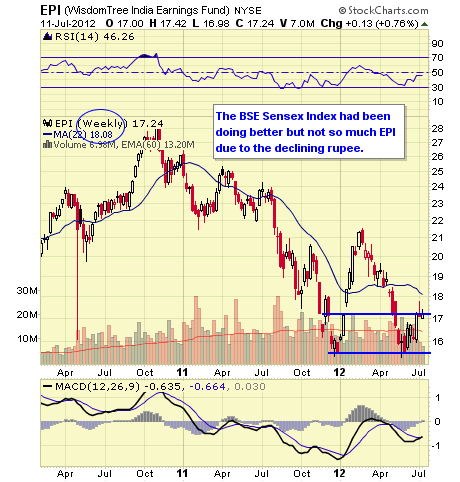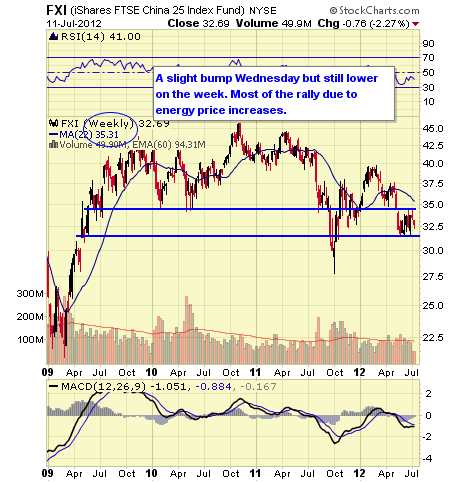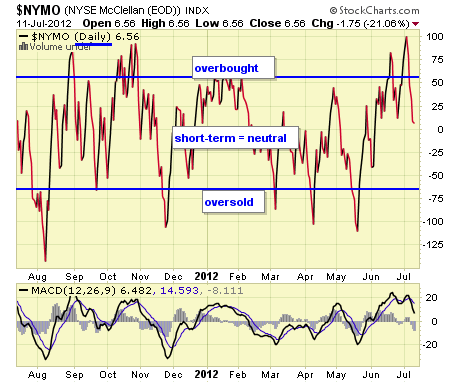 The NYMO is a market breadth indicator that is based on the difference between the number of advancing and declining issues on the NYSE. When readings are +60/-60 markets are extended short-term.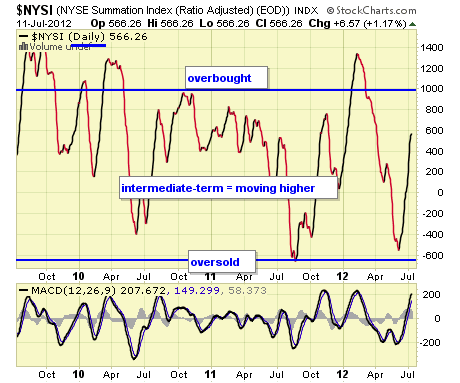 The McClellan Summation Index is a long-term version of the McClellan Oscillator. It is a market breadth indicator, and interpretation is similar to that of the McClellan Oscillator, except that it is more suited to major trends. I believe readings of +1000/-1000 reveal markets as much extended.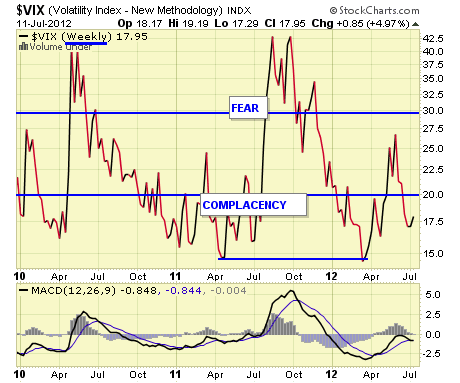 The VIX is a widely used measure of market risk and is often referred to as the "investor fear gauge". Our own interpretation is highlighted in the chart above. The VIX measures the level of put option activity over a 30-day period. Greater buying of put options (protection) causes the index to rise.
"Everything will get unimaginably worse, and never get better again."
Kurt Vonnegut
The author, now deceased and an admitted skeptic, may have it right and we're just playing games while in denial. What do you think? Some think I'm just way too negative but what's to like overall?
Thursday yields more employment data via Jobless Claims which are "guessed" to be 375K once again and no doubt previous will be revised higher once again. The unemployed are running out of benefits and falling off the rolls. Perversely this could yield better numbers.
Disclaimer: The ETF Digest maintains active ETF trading portfolio and a wide selection of ETFs away from portfolios in an independent listing. Current "trading" positions in active portfolios if any are embedded within charts: Lazy & Hedged Lazy Portfolios maintain the follow positions: VT, MGV, BND, BSV, VGT, VWO, VNO, IAU, DJCI, DJP, VMBS, VIG, ILF, EWA, IEV, EWC, EWJ, EWG, & EWU.
The charts and comments are only the author's view of market activity and aren't recommendations to buy or sell any security. Market sectors and related ETFs are selected based on his opinion as to their importance in providing the viewer a comprehensive summary of market conditions for the featured period. Chart annotations aren't predictive of any future market action rather they only demonstrate the author's opinion as to a range of possibilities going forward. More detailed information, including actionable alerts, are available to subscribers at www.etfdigest.com.
Disclosure: I have no positions in any stocks mentioned, and no plans to initiate any positions within the next 72 hours.