The interview first appeared in Israel Opportunity Investor, our subscription newsletter:
• • •
David, Can you tell us about your company?
David Leichner, Chief Marketing Officer: BluePhoenix Solutions (Nasdaq: BPHX) is a leading provider of value-driven legacy modernization solutions that enable companies to leverage their existing IT assets for increased business value and improved competitive advantage. We offer mainframe and midrange customers a comprehensive suite of tools, services, and domain expertise.
Sounds like a big job. Do you also provide consulting-type services?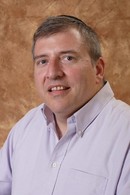 BluePhoenix provides CIOs and senior management with assistance in coming to terms with the broad range of complex modernization issues that they face. We are particularly well suited to advise CIOs of best practice modernization strategies that provide rapid ROI, improved productivity and efficiency, while managing operational risk. In other words, we help customers define their modernization strategy, which aligns business with technology investment decision-making and architecture standards. The results are improved business agility and efficiency and reduced total cost of ownership [TCO].
How large is the company?
DL: The company has over 750 highly experienced professionals, 15 offices around the world, and 7 full-service onshore and offshore delivery centers, including locations in the U.S., U.K., Denmark, Germany, Italy, France, The Netherlands, Romania, Russia, Cyprus, South Korea, Australia, and Israel.
Can you tell us about some of your customers?
DL: BluePhoenix provides modernization solutions to companies from diverse industries and vertical markets such as automotive, banking and financial services, insurance, manufacturing, and retail. Our list of prestigious customers includes companies such as Aflac (NYSE:AFL), CareFirst, Danish Commerce and Companies Agency, Desjardins, Los Angeles County Employees Retirement Association, Merrill Lynch (MER), Rabobank, Rural Servicios Informáticos, SDC Udvikling, TEMENOS (OTC:TMNSF), Toyota (NYSE:TM) and Volvofinans.
Do you only sell your services directly?
DL: BluePhoenix is also committed to establishing strong partnerships with product vendors, service providers, system integrators, and consultants. We develop long-term business alliances with our Solution and Technology Partners and fully integrate our tools and products to ensure best of breed solutions that are cost-effective and easy to deploy. Our partner base includes leading organizations such as IBM (NYSE:IBM), Oracle (NASDAQ:ORCL), Microsoft (NASDAQ:MSFT), Capgemini, EDS, Micro Focus (OTCPK:MCFUF), and Sun Microsystems (JAVA).
With your strong sales into the financial sector, have you experienced any sales fallout from the sub-prime mess?
DL: To date, we have not experienced fallout in the financial sector. While it is true that we have strong sales in this sector, many of these sales come from outside of the U.S., and include all kinds of financial organizations including insurance, retail and investment banking.
Another reason why we probably have not been affected is the fact that modernization projects are often "essential projects" executed to resolve critical issues such as lack of skilled resources, increasing cost for maintenance, licenses and support of legacy systems or a legacy technology gap hindering business advancement.
Who are your competitors?
DL: Our principal competitors consist of system integrators, offshore outsourcers, and tool vendors, who enable the replacement or modernization of legacy systems. Major system integrators in the market include IBM, Accenture (NYSE:ACN), Capgemini, and EDS. We often cooperate with some of these same system integrators in providing specific solutions or portions of comprehensive projects.
Major offshore outsourcers in the market include TCS (Tata Consulting Services), WIPRO (NYSE:WIT), Patni (NYSE:PTI), and Infosys (NASDAQ:INFY). Both systems integrators and offshore outsourcers have vertical market groups offering consulting and professional services. We also face competition from niche tools and solutions companies.
What do view as the main drivers of the business going forward?
DL: Firstly, there is a diminishing pool of skilled resources. Gartner Group has stated that within three years, as many as 25-30% of mainframe developers and maintenance personnel will hit retirement age and universities do not teach legacy programming, support or database administration anymore.
Secondly, there are exorbitant license and maintenance costs for legacy systems. Vendors of legacy databases, languages and operating platforms have been steadily increasing their prices and demanding that customers sign long-term agreements. Customers are tired of paying these exorbitant fees for systems that are often antiquated and difficult to upgrade for meeting today's business needs. BluePhoenix, in many cases, has succeeded in providing customers with savings in total cost [TCO] of up to 30-40% with a return on investment of fewer than 24 months.
Lasly, technology requirements are pushing companies to look for new solutions. Business needs are driving the requirement to upgrade, integrate or extend existing legacy systems. It is often very difficult, costly and in some cases impossible to upgrade systems that were developed over the last 20-30 years, to work with modern technologies without a proven modernization roadmap.
It appears that the stock price is being discounted to peers — why do you think that is so?
DL: The share price seemed to be affected by the announcement of the Mainsoft divestiture which came as a surprise to our investor base, and was amplified by the general shaky state of the market.
Can you explain what happened with Mainsoft?
DL: BluePhoenix owns 58% of Mainsoft from investments made almost a decade ago. Mainsoft targets an area of the software industry that has nothing to do with BluePhoenix's core business. Recently, Mainsoft began developing a new set of products that require a lot of investment in marketing and product development. In addition, the revenues from their historical business have decreased.
At the end of January, BluePhoenix announced that based on the fact that Mainsoft is not targeting the same core business and due to the new direction that Mainsoft has taken that requires significant investments, BluePhoenix has decided to sell Mainsoft.
In parallel and subsequent to an evaluation obtained by BluePhoenix from an external accounting firm as to the current value of Mainsoft, BluePhoenix announced a one-time non-cash charge of $7M as a result of impairment of goodwill. We also announced that going forward BluePhoenix will treat the results of Mainsoft as discontinued operations until the point in time when we will complete the sale of Mainsoft.
How does the rise in open source solutions effect your business now and in the future?
DL: The rise in open source helps our business. Open source provides customers with state-of-the-art technology, often at much lower costs, two of the three main drivers for companies to modernize their legacy systems.
We see that you have a truly global workforce. How do you use that to your advantage?
DL: Our local professionals work with customers to build modernization roadmaps that make sense to their business while our offshore solution centers enable lower cost delivery and support of modernization projects, so we can offer competitive pricing while minimizing our delivery cost.
What are the risks that you see going forward?
DL: Outside of the macro-economic variables that can always have some effect on business, there are the usual business challenges: continuing to win projects and increase backlog, recruitment of quality project managers, delivery of projects on time and budget and continue to successfully respond to market demands.
What are the drivers that you see that could move the stock price higher?
DL: As we continue to win and successfully implement modernization projects, sign more partnership agreements with leading vendors and system integrators and announce good results, we believe our share price will follow.
Thank you for your time.