Amerisource Bergen (ABC) is a $9.97 billion pharmaceutical and distribution services company. The company distributes brand name & generic prescription pharmaceuticals and OTC products to various healthcare facilities. Amerisource is the leader in oncology distribution, blood plasma products, and dialysis distribution. The company has operations in the United States, Canada, and the United Kingdom.
Amerisource has an excellent set of financials. The stock is currently fairly valued on the low end of the scale. It is priced at 12.39 times next year's earnings. The PEG ratio is 1.1 and the price to book ratio is 3.44. The price to sales ratio is also attractive at 0.12.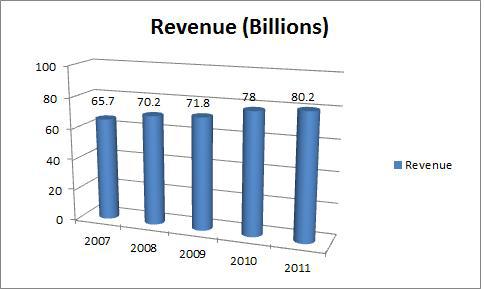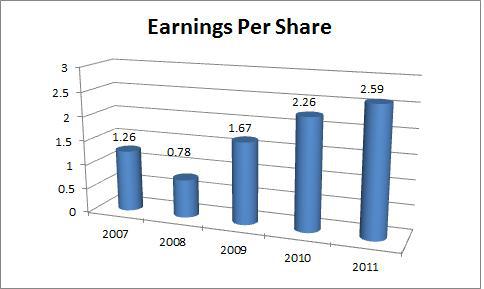 The company's balance sheet looks solid with $2.33 billion in total cash and $1.88 billion in total debt. It has 1.06 times more current assets than current liabilities.
Operating cash flow is $1.26 billion and free cash flow is $1.08 billion. The company pays a portion of its free cash flow to pay shareholders a dividend of 1.3%. Amerisource has a goal of paying out at least 30% of its free cash flow to shareholders. Since the dividend is modest, the company has plenty of cash left to grow the business.
Amerisource is expected to grow earnings annually at 12.83% for the next five years. This is above average earnings growth that should allow the stock to experience healthy market-beating appreciation over time.
When looking at the dividend and expected earnings growth as a whole, Amerisource should provide a total annual yield of 14.13%. If the dividends are reinvested, a $10,000 initial investment in ABC stock should be worth over $19,000 in five years.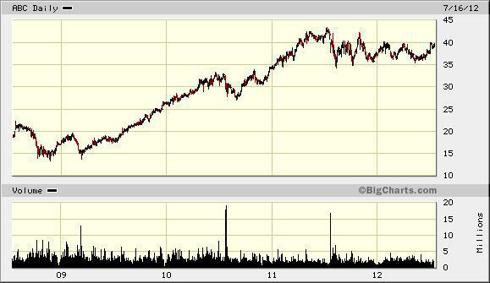 The growth areas of the market are in generics and biosimilars. Numerous patent expirations in top selling drugs are driving the growth in generics. The aging baby boomer population will also continue to drive growth. The company should also benefit from expanded healthcare coverage.
The stock has been trading in a range between about $35 and $40 since last year. You may be able to pick up the stock at a lower price if it dips again to $35 or $36. Consider selling the August $35 or $36 put in anticipation of this dip to get long the stock at a discount.
Disclosure: I have no positions in any stocks mentioned, and no plans to initiate any positions within the next 72 hours.