Manager: Larry Sarbit, president and CEO, Sarbit Asset Management
Style: Value & business approach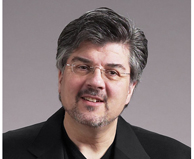 Fund: U.S. equity trust
Strategy: A business approach to investing that uses the same analysis private owners do when evaluating businesses, with a focus on paying a bargain price.

Buy recommendations:

Foot Locker Inc. (NYSE:FL)
Collectors Universe Inc.(NASDAQ:CLCT)
Coinstar Inc.(NASDAQ:CSTR)
Sell recommendation:

DTS Inc. (NASDAQ:DTSI)

Commentary:
"I don't think there is any doubt that we're in some sort of recession, or heading into one," Mr. Sarbit said. "That's why more and more the kind of companies we own, which are less impacted by the economy, should do better on an operating basis."
Foot Locker is a name that has been "bashed" and is trading like it is going out of business, Mr. Sarbit said. But he likes the retailer's 5.25% dividend yield, about US$3 a share in cash, and the fact that it is trading at about a third of its revenue, based on the company's year-end numbers. "We don't think that this business is going away anytime soon," he said. "This is the leader in the industry."
Collectors Universe, which evaluates and grades things like autographs, coins, baseball cards and stamps, got into diamond and colored gemstones a couple of years ago. "That is a huge business," Mr. Sarbit said, adding that while they are still losing money there so far, it is expected to be much, much larger than the areas they currently operate in. "If you're spending $10,000 on a diamond, isn't it worth a few hundred dollars to know what it is that you're buying and to have some sort of a guarantee?"
Coinstar Inc., whose main business is coin-counting machines, but also offers Redbox DVD rental kiosks with McDonald's Corp. (NYSE:MCD), got a vote of confidence from their recent contract with Wal-Mart (NYSE:WMT). "Going to every Wal-Mart is going to be a huge win for them," Mr. Sarbit said. He also noted that at least one banking company has said it will use Coinstar's machines. So since many banks won't take loose coins anymore and may not even trust rolled change, Mr. Sarbit thinks this presents a huge opportunity.
Mr. Sarbit continues to stay out of entertainment technology, products and services company DTS, which he sold earlier this year, although he likes the quality of the business. "Now that there has been a solution to the format war... Blu-ray is the winner... people can now buy this equipment with a certainty that they are not buying a format that is going to go out of favor," he said. The price tag is just too high for him at these levels, but Mr. Sarbit said he could start buying it again in the high teens or low $20 range.
Selected holdings:
Stamps.com Inc. (NASDAQ:STMP)
Coinstar Inc.
SM&A (NASDAQ:WINS)
School Specialty Inc. (OTCPK:SCHS)
Ituran Location and Control Ltd.* (NASDAQ:ITRN)
One-year return: -20.9%
Three-year return: N/A
(Through Mar. 31, 2008)
(First NAV was posted in Sept., 2005)
Morningstar rating: N/A
All data provided by Morningstar unless otherwise noted
*Data provided by company
Photo courtesy of Sarbit Asset Management