The past 30-or-so years or so have seen a massive wave of consolidation among corporate entities (of course one could argue this trend has been alive and well for the past century, plus, but we'll focus here on relatively-recent history). There is virtually no sector where this trend has not been on a tear, everywhere from the creation of the 'Financial Supermarket' championed by the likes of Sandy Weil at Citigroup to integrated Advertising/Marketing firms such as Publicis. The rationale for these tie-ups have been the same forever (obvious exaggeration) - vertical/horizontal/verizontal consolidation, synergies from shared costs, yadda yadda yadda, but empirical studies suggest that such rationale often fail to reach the benefits estimated prior to consummating a merger.
In recent history (lets say past 30 years again) we've seen increased reliance on diversification to rationalize business combinations, as cost savings, 'synergies' and 'cross-selling' have failed to deliver the intended (i.e. hoped for) results. Anyone who's taken Finance 101 knows that diversification alone is not enough rationale for a combination; investors can simply buy shares in the individual companies themselves to achieve the same benefits. Unfortunately (or fortunately, depending on one's perspective), most acquisitions eventually yield some shared cost savings (and/or other benefits besides diversification), so its not exactly a black and white issue.
My problem as an investor is that around the world, we have seen an ever-growing trend towards conglomerates, behemoths whose portfolio companies often have very little to do with each other, or, in worse cases, whose individual constituent companies have significantly varying levels of financial and marketplace success. Why on God's green earth would I want to own the bulk of General Motors' brands, liabilities, and incompetent management, just to capture the increasingly positive success of Cadillac? The same can be said for Disney (NYSE:DIS); why, as an investor, do I want the exposure to their Film and Parks businesses when all I really want is ESPN (and/or maybe some other network assets)?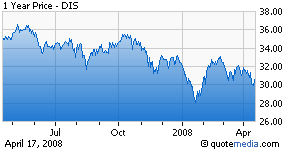 In these cases, I firmly believe the best solution for both the parent companies and investors is do partial spin-offs of these units, for example, carving out 30% of ESPN from Disney as a publicly traded company. Of course there are some obvious accounting, legal, and operational challenges associated with such a transaction, but I don't think that they are significant enough so as to make the transaction a negative npv proposition. In the most simple case, ESPN stock would jump due to accumulation alone, of course bounded (eventually) by their financial performance.
This is similar to what we saw the past year with VMWare (NYSE:VMW), which was only partially spun out of storage giant EMC (EMC), who still retains the majority of the equity of the company. Yes, it is trading at a significant discount to its highs, but even a high-growth company can't trade at 200 p/e forever, especially with increased competition.
ESPN, however, operates in an industry with extremely high barriers to entry, from both a capex and regulatory perspective. They have continued to consistently expand their reach, from the X-Games platform to geographical expansion with ESPN Deportes (and other efforts, beyond the scope of this post). Last, but certainly not least, ESPN has arguably the best brand equity of any television franchise in the western world, hands down. It is such to the point that Sports Center is an American institution, and Stuart Scott is a household name.
Disclosure: None